Given the growing trend of audiences that now prefer to consume their content on the go, Multichoice also saw it appropriate to have its own platform where users can access shows while on the move. DStv is its name, and South Africa is its home. Unfortunately, if streamers are outside of the country, they won't be able to access DStv unless they use a VPN. But the question remains: What VPN can unblock the channel? Let's rephrase it: What is the best VPN for DStv? Find out in this review.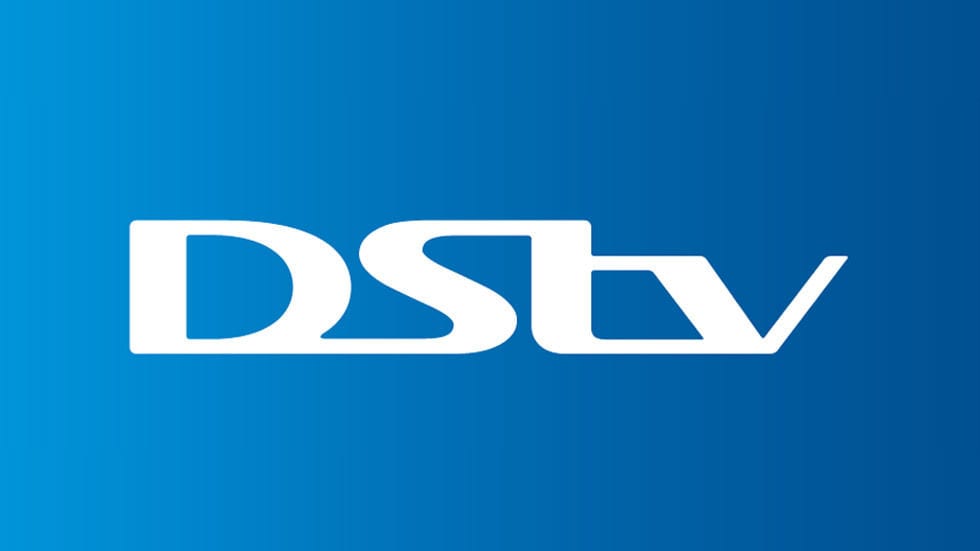 What Is DSTV?
Dubbed DSTV Now, the service allows users to access Live or aired shows from their favorite DSTV channels, and even download some of them to watch at their own leisure. This, however, doesn't quite apply to all the shows within the content library as there are certain shows that can only be streamed and not downloaded. The service also allows up to 4 devices to access an account at once, with only two permitted to stream from it at the same time.
How to Sign Up with DSTV?
The app is available for download on both iOS and Android stores, and it offers programming based on whether or not a user has an active DSTV subscription. For those that do, the DSTV Now platform allows users to access the same content they would from their decoder.
This is possible because, during signup, users are required to input their DSTV Smartcard numbers to access the bouquet of channels that they've subscribed to. Those that don't, however, have a very limited category of programming. Nonetheless, the free option still provides great value thanks to the wide range of children's content that can be streamed.
Where is DSTV Available?
With DSTV being an African satellite TV service, the thinking behind the DSTV Now app is that users should be able to access content from wherever they are, provided they're within Africa.
This presents a huge problem for users who get to travel from the continent to other regions across the world. The DSTV Now app simply won't work from there, and their DSTV subscription will continue wasting away in their absence.
If this sounds like an expense you would not like to incur, then there is one solution that we could apply to this problem, and it involves hiding a user's actual location.
How To Stream From DSTV Now Outside Africa
The one solution that makes it possible for a user to hide their location online is through the use of a VPN. The initials VPN stand for Virtual Private Network. This generally entails routing your connection through remote servers either to hide your connection or to encrypt your online traffic.
A VPN allows you to access DSTV Now outside Africa by routing your connection through a server that's based there. This way, the DSTV Now app will get tricked that you're based somewhere within the continent, and therefore allow you to stream your content from Europe, the US or UK, just as you would if you were at home.
Best VPN for DSTV Now
There are providers that the DSTV Now app can even detect and still deny you any access to content. To help keep you away from these, we've created a shortlist of the best VPN services to stream DSTV Now content.
1. BulletVPN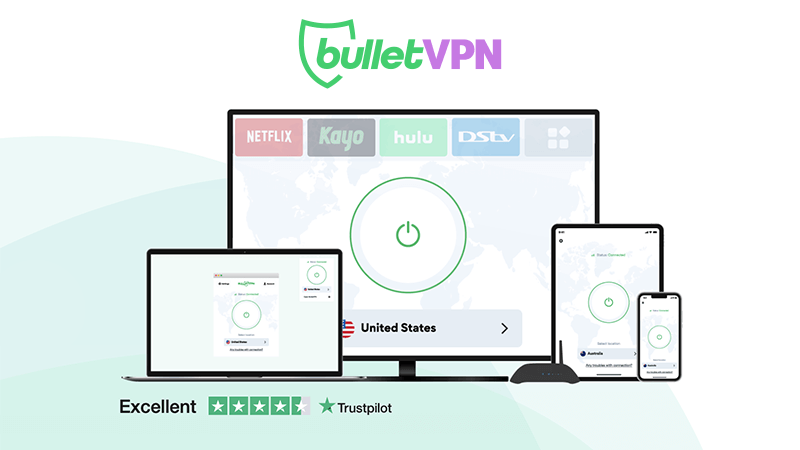 BulletVPN is a strong provider that promises military-grade encryption, top-level privacy features, and blazing fast speeds. It has more than 150 server locations across 55+ countries, including a bunch in South Africa.
Also, BulletVPN allows for 6 simultaneous connections. In other words, with a single account, you can protect six devices with VPN encryption at the same time.
Moreover, the service's name comes as a reflection of its speed. We tested several BulletVPN servers across the globe, especially those labeled as UltraHD Support. Our video quality did not drop and we barely noticed the speed impact the encryption causes.
BulletVPN takes the first place for a couple of reasons. First, we have to note that this provider is by far the best VPN that can unblock DStv outside Africa. All of the other VPNs on our list have inconsistencies in doing so. Most of them are not even working with DStv by the time of writing.
We tried every single server with BulletVPN in South Africa. The VPN also names its servers after the streaming channel itself. To be exact, users will find 7 servers that are solely created to unblock DStv anywhere.
BulletVPN is affordable and offers a 30-day refund policy. However, we noticed that before we get to that, we can use the service for a full day for free. They provide a 1-day free trial to those who sign up using Android and anyone who contacts their customer support.
2. ExpressVPN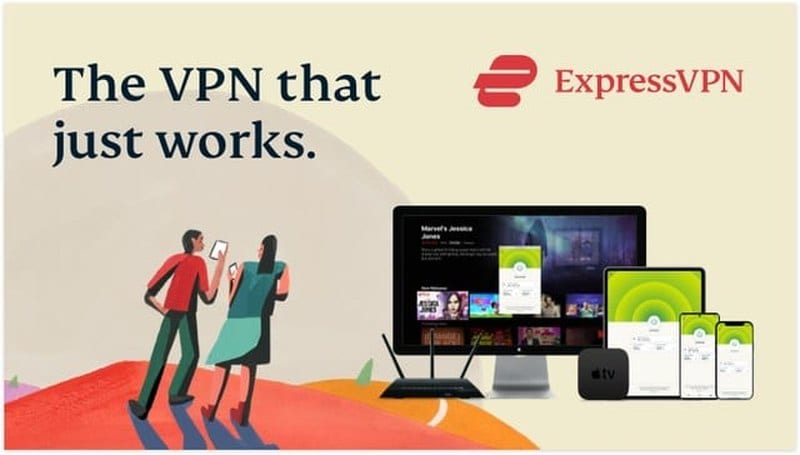 ExpressVPN compares pretty much to no other when it comes to the quality of service and standard of delivery. This top-notch provider has its base in the British Virgin Islands.
ExpressVPN keeps security watertight by employing its military-grade 256 bit AES encryption and offering its users a range of VPN protocols to choose from. They include OpenVPN, SSTP, PPTP, and IKEv2. Subscribers to the service are also able to have up to 5simultaneous devices under one account.
ExpressVPN keeps its user information private by upholding a strict zero-logging policy, and by the fact that its headquarters is not even in the closest jurisdiction of any data regulatory body.
The service also has obfuscated servers for use by subscribers in highly censored countries, and it also supports Tor over VPN for better anonymity whenever online.
ExpressVPN also has a customer care team that's accessible 24/7, so users shouldn't even hesitate to contact them in case of any issues. For a more detailed analysis of ExpressVPN, have a look at our ExpressVPN Review and get to see how this provider ensures access to DSTV Now regardless of your location.
3. Unlocator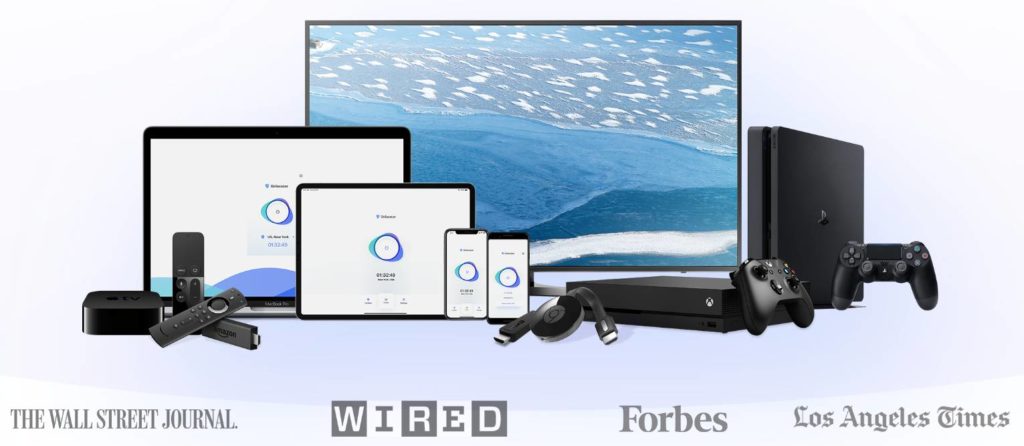 Unlocator has been around since 2013 and it launched as a pure Smart DNS service, solely existing to bypass regional restrictions and access channels everywhere.
However, the popular Smart DNS provider had to join the mix and compete in the VPN industry, which is why it decided to launch its own VPN service back in 2019.
Unlocator's server list is still small, but we have to state that the VPN is still new and that it's doing a very good job as it covers key locations across the globe. So far, Unlocator has servers in 30+ countries, including the US, UK, and, of course, South Africa.
According to its website, Unlocator can unblock more than 235 channels around the world. We tested a lot of them, what they claim is exactly what they do. However, despite the outstanding unblocking capabilities, we had some bumpy speeds when connected to some of their servers.
Then we switched to Smart DNS, which we were able to configure on almost any device we got, including our Samsung Smart TV. We didn't witness a speed drop, and we were able to watch DStv with ease.
Overall, Unlocator's service does deserve a place on our list as it's one of the few providers to be able to bypass DStv's VPN blocking. It also comes with a 7-day free trial, followed by a 30-day refund policy.
4. NordVPN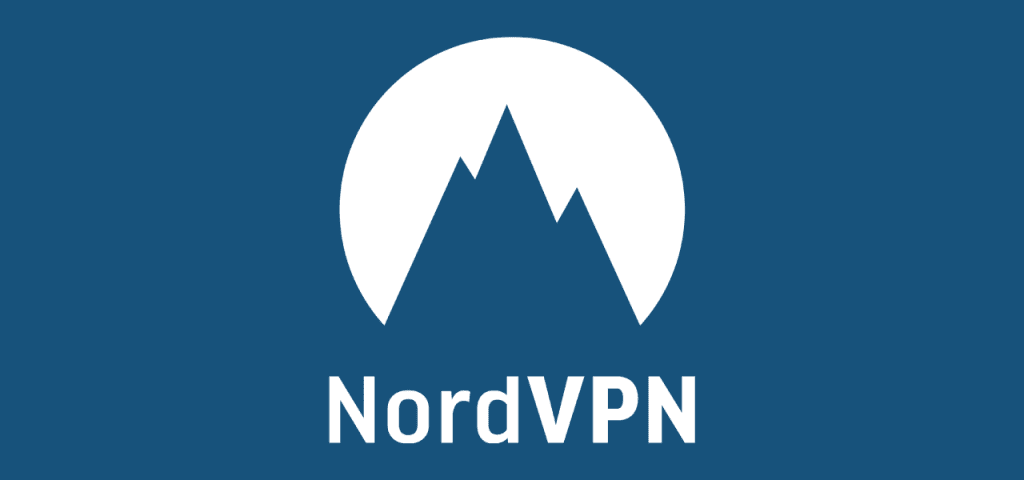 Last on our list is another best-in-class provider that boasts of having the largest server network on our list, as well as the longest list of features. NordVPN is strategically based in Panama, from where it oversees its large network of over 4000 servers.
These servers are all scattered across more than 60 countries, and they ensure that customers always have the means to reroute or encrypt their connection. Speaking of encryption, NordVPN also applies the 256-bit encryption protocol and offers a range of VPN protocols such as OpenVPN, SSTP, PPTP, and IKEv2 for its customers to choose from.
The service has an allowance of up to 6 simultaneous connections, but this can always be bumped up if users choose to download the VPN client's software directly onto their routers.
The service offers dedicated IPs for users that would like to avoid constant switching and works pretty well with the Tor network to assure customers of their anonymity online.
The provider applies measures that prevent any form of DNS leaks and also has an automatic Internet kill switch that kicks in whenever the VPN service is compromised. For a more detailed explanation of what to expect, have a look at our more comprehensive NordVPN Review.
What Is a VPN?
As mentioned before, using a VPN also ensures that you have an encrypted connection. This helps hide any form of traffic from your device, making sure that your activities remain hidden from your ISP. This is critical especially if your ISP tends to monitor your Internet use, and worse even, limit your speed or bandwidth.
These practices are what is known as throttling and they all involve placing limits on how you use your connection. A VPN helps you work around all that, but only if you choose the right one to subscribe to. 
Final Word on The Best VPN for DSTV Now
The three providers we've listed are more than capable of providing access to DSTV Now content while outside Africa. Now all that's left to do is to go through the individual reviews, and see which one best fits your preference. In case of any questions or comments, feel free to leave them in the section below and we'll be sure to respond.
Best VPN for DStv
Refund Policy

Speed

Unblocking Capabilities

Smart DNS Proxies

Security