[Fixed] How to Watch DSTV Outside South Africa
|
How to unblock and watch DSTV outside South Africa? DSTV is one of the biggest TV broadcasters in the world. It offers both live and catch-up TV in South Africa online. However, DSTV is geo-blocked outside South Africa.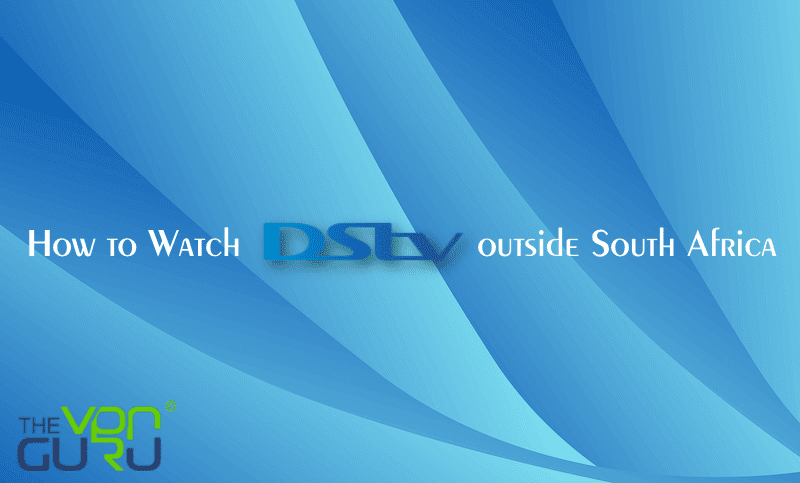 To unblock DSTV in the US, UK, Canada, Australia, Germany, or anywhere else abroad, you'll need to alter your virtual location and appear to be accessing the channel from within South Africa.
Technically, that is doable. If you follow the steps presented in the guide below, you'll be able to watch DStv wherever you may be around the world.
Get DStv Anywhere – Quick Guide
Time needed: 7 minutes
As mentioned, DStv is one of the most popular streaming services in Sub-Saharan Africa, which is why we'll cut right to the chase. Here's how you can watch DStv in your region:
First, subscribe to a credible VPN service.

DStv can block VPNs. We tested dozens and we highly recommend BulletVPN for the task.

Download and install the VPN app on a compatible device.

You'll find clients on PC, Mac, Android, iPhone, or iPad.

After that, sign in with your VPN account and head over to the server list.

BulletVPN has more than 150 servers in 55 countries, including around 15 in South Africa.

Connect to a South African server.

BulletVPN has 7 DStv-dedicated servers. They all can unblock the channels.

Launch DStv's website or application.

We'll show you how to get it on any streaming device in a comprehensive walkthrough.

Sign in with your DStv account.

If you haven't subscribed yet, follow the guide below.

Start watching DStv wherever you are.

Enjoy live and on-demand streaming with DStv anywhere.
Unblock DStv – The Full Walkthrough
You have a lot to learn about DStv and how to get it overseas. That's why we created this in-depth guide below:
The Requirements
This is what you need to unblock DStv outside South Africa:
DStv account.
A VPN subscription.
DStv-compatible device.
Is DStv AvailableOutside South Africa?
DSTV takes a peek at your IP address whenever you try to access its service. This helps it pinpoint your location and determine whether to allow you access or not. If you don't hold a South African IP address, the channel will block your viewing almost instantly.
Once DSTV detects that you are trying to watch its live channels or catch-up programs outside South Africa, it will block you. All you'll be getting out of the channel is this geo-error message:
"Sorry, DStv Now isn't available in your region."
To watch DStv, you need to spoof your location with a VPN. However, lately, DStv has applied a strong VPN block, which terminates even the top VPNs' access to its library.
If DStv determines that you're using a VPN, the following geo-error message will appear (Browsers):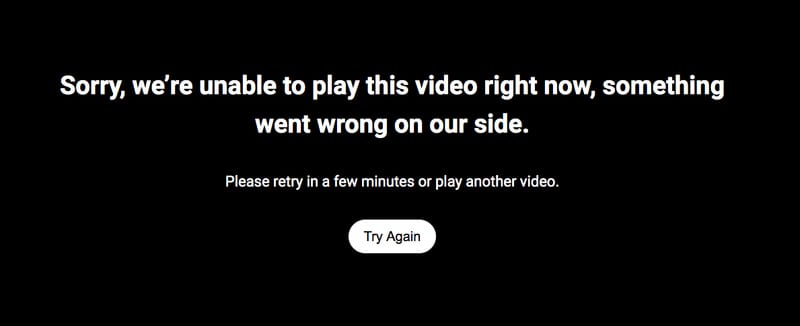 "Sorry, we're unable to play this video right now, something went wrong on our side. Please retry in a few minutes or play another video."
As for Android users, the message differs as its one of the most common among DStv customers living abroad. This is how it looks like: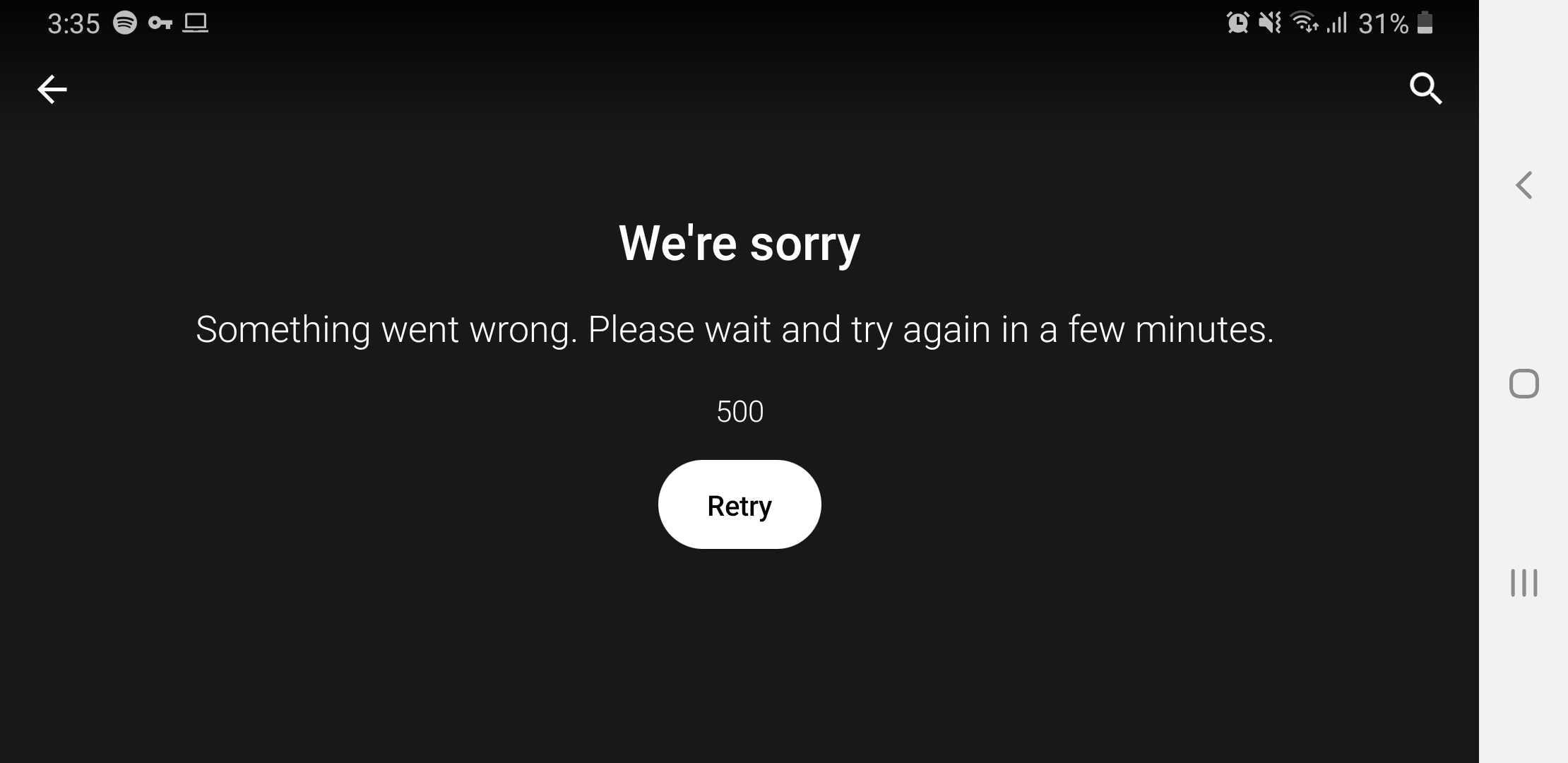 "Something went wrong. Please wait and try again in a few minutes. 500."
A lot of VPNs we always recommend weren't able to bypass such blocks, but we always find a way to help you out. In the next section, you'll learn everything about Virtual Private Networks, how to unblock DStv, and what VPN is capable of getting the job done.
DSTV Outside South Africa – Unblock with VPN
VPN lets you change your geo-location by altering your IP address. It reroutes your internet traffic through one of its servers in a selected country. Once you connect, you'll be viewed as a current resident in that region with a valid IP address instead of your now-hidden one.
For example, DStv requires a South African IP address. Just connect to a server in South Africa and that's exactly what you'll be getting. As a result, you'll be able to stream DStv's content no matter where you're located on the map.
BulletVPN is the premium VPN service provider you need to get in order to unblock the likes of DStv abroad. It operates a huge network that consists of over 155 server locations in more than 55 countries.
This is a great deal for anyone who's looking to bypass regional restrictions. Not only that, but it also has blazing fast servers in South Africa.
As far as security goes, BulletVPN encrypts all of your data and keeps it out of the hands of cybercriminals and hackers. Please note that there aren't many VPN services that can unblock DStv abroad. As alternatives, you can check these best VPNs for DStv in the table below.
DStv Unblocked with BulletVPN
This is a dedicated part to show exactly what our experience with DStv was as we too went through the process mentioned above. Recently, two of our top recommendations started to get blocked by DStv, but one managed to keep up with it – BulletVPN.
When we connected to a South African server (You have two options), we launched the DStv website on our Mac. Next, we signed in with our account, opened the Catch-Up section, and watched a video without any hitch.
Another problem users were facing is that the live feature isn't working when they're using VPNs. The On-Demand content (might) work, yet again, might not.
It all depends on the provider they're using. With BulletVPN, we noticed that it's able to unblock both features on DStv without having to witness the frustrating error messages presented above.
As of today, BulletVPN proved to be credible when it comes to unblocking DStv outside South Africa on both mobile and desktop devices. We couldn't show you screenshots from the mobile app as DStv applies security measures that block this feature.
A VPN Alternative – Smart DNS Proxy
Smart DNS also enables you to access geo-blocked channels. It changes the URLs that help the channel determine your geo-location. Once they're altered, you'll be able to access DStv wherever you are.
Smart DNS does not change your IP address. This means that you'll still be able to watch your local channels while attempting to bypass regional restrictions.
Unlike a VPN, Smart DNS doesn't add an extra layer of protection to your browsing activities. In other words, it doesn't encrypt your traffic, which means that you'll be operating at full speed without any drop in your connection.
In order to unblock DSTV using Smart DNS, you have to configure the DNS addresses on your streaming device.
Not all Smart DNS proxy services support DSTV. However, Unlocator does. In addition, Unlocator allows you to unlock 213 other streaming services from around the world.
How to Create a DStv Account Outside South Africa
Without a credible VPN, signing up with DStv is nearly impossible. Geo-blocking works in so many ways, and in some instances with DStv, you can't even reach the Sign Up page.
Instead, you get the following error:
"403 ERROR The request could not be satisfied. Request blocked. We can't connect to the server for this app or website at this time."
Well, that won't be a problem anymore as by now, you should have a BulletVPN subscription. With that, you can now proceed and subscribe to the service by following these steps:
Launch BulletVPN and connect to a South African server.
Go to DStv's official website, and select your package.
Next, head over to https://now.dstv.com/
Click on Sign Up at the center of the page.
Submit your email address, mobile number, and select a password.
On the next page, enter your DStv DStv smartcard number, account holder's ID number, or DStv customer number.
Click on find my DStv Package.
Open your inbox and confirm your email.
You can now stream DStv wherever you may be.
Please note that you definitely need a phone number in South Africa. If you know anyone that can grant you that, your job is very simple.
How to Get DStv on Any Device Outside South Africa
With a DStv account and a BulletVPN subscription, it's safe to say that you can now watch DStv wherever you may be. To get the channel on your device, the following steps are required:
Android
To get the DStv app on Android or Android TV, you must follow the walkthrough below:
Download and install BulletVPN on your device.
Sign in with your account and connect to a South African server.
Switch your Google Play Store region to South Africa and get DStv.
Launch the channel and sign in with your account.
Start watching DStv anywhere.
iOS
If you have an iPhone or iPad, this is what you need to do:
Get the BulletVPN on your device and connect to a South African server.
Head over to your device's settings and change your Apple Store region to South Africa.
Download and install the DStv application.
Launch the channel and log in with your credentials.
Enjoy!
Apple TV
Smart TV
Desktop
When it comes to streaming DStv on PC or Mac, your task is a simple one. Here's what you need to do:
Install the BulletVPN app and connect to a South African server.
Open your browser and head over to https://now.dstv.com/
Click Sign in on the top right of the corner.
Enter your credentials and enjoy.
DStv Anywhere – FAQ
Do you want to know more about DStv? Check out this FAQ section for detailed information about the channel:
Can I Watch Live TV on DStv?
Yes, you can. However, DStv comes with several packages and each one of them offers a certain amount of live channels to watch. So far, the Premium subscription offers the most – a total of 150+ channels.
Can I Stream Live Sports on DStv?
DStv is one of the best channels to stream sports on, thanks to the inclusion of the SuperSport channel. You can watch live soccer, golf, UFC, racing, and so much more.
What Are the Premium Live Channels on DStv?
Once you have a valid subscription, you can tap into a plethora of premium channels with a push of a button:
M-Net Movies Premier
M-Net Series Showcase
Studio Universal HD
AfricaMagic
SuperSport
M-Net Movies Action+
M-Net Movies Romance
Fox HD
Discovery
Lifetime
M-Net Movies Family
BBC Brit
M-Net Movies Showcase
BBC Earth HD
BBC First
M-Net Movies Comedy
iTV
AMC
Zee World
Nick Junior
What Content is Included in DStv's subscription?
DStv is a great media platform that's full of cool content from a wide range of domains. From movies, TV series, to sports, all can be found in the channel's catalog. To give you a slight idea about what to expect to see, here are a few titles:
Sports
ATP1000
La Liga
Soccer Africa
PGA Championship
Supercars
Serie A
Liga Inglesa
UFC
Pro14
Super Rugby
UEFA Europa League
Formula 1
MotoGP
Movies
John Wick: Chapter 2
Red 2
The Courier
Westworld
The Clovehitch Killer
211
Hidden Figures
All At Once
About Time
The Adventure Club
Dead Man Down
King Kong
The Hunter's Prayer
TV Series
Bull
The Big Bang Theory
Catfish: The Series
Hawaii Five-O
Station 19
This is Us
Strike Back
Legacies
Billions
Rizzoli & Isles
The Voice
Death in Paradise
Geordie Shore
Can I Download DStv Content?
Yes, you can download your titles on specific devices if you wish to view them later on the go. However, only a total of 25 titles can be downloaded at the same time.
For how Long Are the On-Demand Titles Available?
The catch-up section offers a wide variety of titles to stream. However, their period of availability depends on the rights deals with the content providers. The duration may vary from 7 days up to a few months.
Does DStv Support HD and 4K?
DStv allows you to watch selected content in full HD. However, 4K resolution is not yet supported by the streaming service.
Can I Pause and Rewind Live Streaming?
No, that's not an option. You can only pause/rewind/fast forward while streaming Catch Up content on the app.
How to Unblock DSTV – VPN or Smart DNS Proxy
If you own a premium account but live outside South Africa there's no reason why you should miss out on all the great content available. Simply choose VPN or Smart DNS to unblock and watch DSTV outside South Africa.