Ten years ago, Internet in Egypt was somewhat accessible and under the rule of Hosni Mubarak, the NGO Freedom House rated Egypt as "partly free". Following the 2011 revolution, Internet penetration decreased with the increase of Internet censorship. The government's aim was to prevent its people from contacting the outside world and conversing in political matters. 400 websites that included human rights, affiliations with Qatar, and politically charged news were blocked. Although it's not clear what is regarded as off-limits, the Egyptian parliamentarians have recently approved an anti-cybercrime law that would codify Internet censorship practices into national law. Egyptian Internet users didn't settle for the government's oppressive ban as they started looking for ways to counter the censorship. One of those ways was a virtual private network. However, using a VPN in Egypt is no longer a walk in the park. The government is strengthening its already tight grip on its users' online usage, making it nearly impossible for Egyptians to make use of VPNs. So how can Egyptians still access the web with VPNs on a PC, Mac, iOS, Android, iPhone, and iPad? Let's find out.
Best VPN for Egypt – Quick Summary
Using VPN is vital if you want to get around Internet censorship. In case you are already aware of how VPN works, reading the review below might not be as critical. Here's a list of the best VPNs for Egypt:
What Is A VPN?
With the increase in Internet censorship in many countries the likes of Egypt, VPNs are skyrocketing in popularity. A VPN, or Virtual Private Network, enables you to create a secure connection to another network over the Internet.
People use it so that they can hide their location-by changing their IP addresses- in order to browse anonymously and securely online. Add to that, the ability to bypass geographic restrictions on websites and channels blocked in the country where they are located.
With all the great benefits VPNs have to offer, it seems like they're almost too good to be true. Well, the Egyptian government woke its people from that free Internet access dream way too soon by blocking VPN providers' websites.
VPNs Blocked In Egypt
It's bad enough that the Egyptian government has restricted almost every website you could think of, now the tool by which Egyptians used to bypass them is on the block list too?
Talk about oppression. When the Egyptian government figured out what VPNs were for, it was quick to issue a ban against their usage. TigerVPN, ZenVPN, and HSSElite are some of the VPN service providers that are blocked in Egypt, a course of action that bothered the founders of these VPNs whose aim is to provide open Internet access for anyone, anywhere.
There's a silver lining to every tragedy, and the case with blocked VPNs can be worked around. VPN vendors are happy to comply with customers who request their services via email that includes a link to their VPN software.  
It's just that easy. Now that the restriction is out of the way, you have to narrow your options in regards to what VPN service provider you want to subscribe to. Here are a couple of things you must consider before making a purchase.
It should use the strongest encryption methods so that users don't get their data breached or get into trouble with the Egyptian government.

The VPN users choose must have servers all over the world, so that they can connect to any country's server from Egypt.

There should be no limitations on bandwidth or speed rates.

24/7 customer support must be available for users to provide them assistance whenever they need it.  

Having a refund policy is important to create customer loyalty.

A good choice for a VPN would be one that is compatible with all devices.
Best VPN for Egypt
Many VPN services are blocked in Egypt, however, we are here to present you with the ones that aren't. Here are the best VPNs people can use in Egypt.
1-  ExpressVPN
This VPN service provider represents all of the above characteristics of a good VPN. Good doesn't even do this VPN justice. With over 2000 servers spread across 94 countries, geo-restrictions are not a problem.
You can stream or download anything from Egypt without worrying about bandwidth or speed. No logs are kept of users' online activities, which means their privacy is completely maintained. With ExpressVPN, you can connect to any public WiFi reassured that your data and money won't be lost.
2- BulletVPN
This is one of the most reliable VPN services provides in the market. Egyptians can access the websites or channels of their liking without worrying about geo-restrictions. Their experience will be enjoyable thanks to BulletVPN's high-quality streaming and fast servers. It also ensures optimal security for its users.
3- NordVPN
Security is the first thing Egyptians look for when choosing a VPN, and for that reason, NordVPN represents the best choice. It has not one, but double encryption that allows its users to surf the web freely without being subjected to malicious attacks or data theft.
Plus having servers in 62 countries means NordVPN offers great speed rates for streaming geo-restricted material. It also guarantees you security and anonymity when connecting to public networks.
VPNs Are A Must In Egypt
If it hadn't been for the VPN vendors' care for your Internet access and online freedom, you would be living in a cave, and they would be out of business. It's really a win-win situation that makes everyone but the governments issuing bans unhappy. There are still many VPN service providers out there that can help you wherever you are in the world access your favorite channel, watch your favorite TV series or even practice your most basic right, which is to read the news. Let us know which VPN has granted you access to all of those in Egypt by leaving a comment below.

Best VPN for Egypt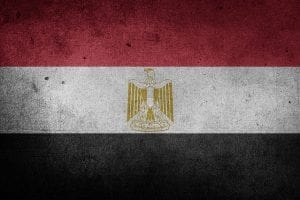 Name: ExpressVPN
Description: Due to the high level of Internet censorship and surveillance, using a premium VPN such as ExpressVPN simply is a must in Egypt.
VPN Apps

Access Blocked Content

Speed

Support

Refund Policy