Anyone who is familiar with Peer to Peer file transfers and does them often has probably heard about eMule. Launched back in 2002, this Windows-based file sharing client is one of the most popular ones around, and it was announced as a follow up to its predecessor, eDonkey, which stopped being operational back in 2005. As one of the world's largest and most trusted P2P file-sharing clients, eMule is predominantly used by clients sourcing for the most difficult type of content to find. It is also different from a large variety of other torrent clients in the sense that it relies on the eD2k protocol, while well-known clients such as uTorrent, BitTorrent and Vuze take to the BitTorrent protocol.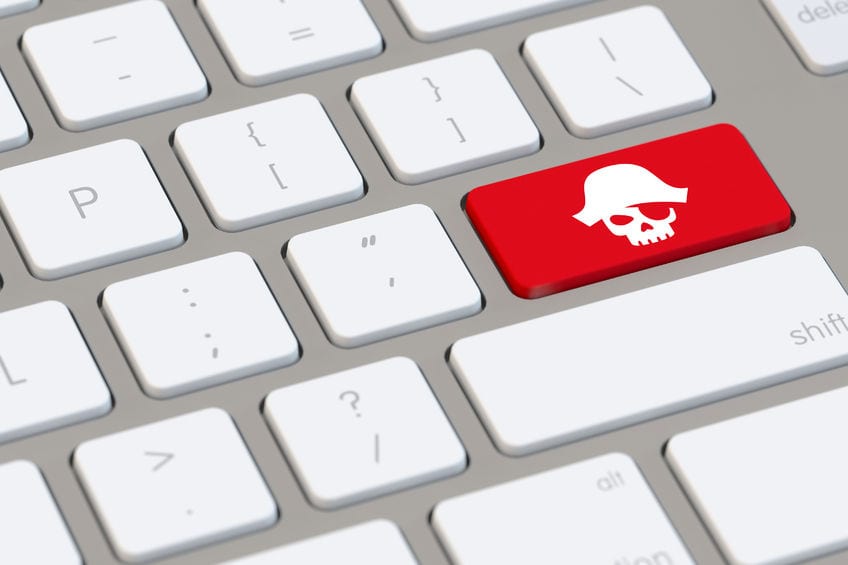 What Is eMule?
eMule is credited for facilitating the exchange of up to 4 billion files between users, and this high rate of transfers solidifies its position as one of the most reliable torrent clients you can use.
For those that might not be aware, one of the reasons that most people turn to torrenting clients is that they provide access to content that would otherwise be quite difficult to locate on download sites. This advantage does come with its own set of risks though. A good majority of the files that can be sourced through torrenting tend to go against copyright infringement policies.
This means that if you're found uploading or downloading such material, there's a probability that you could end up facing jail time. If this is a risk you feel you should take, then it would probably be smart to set up measures that would at least reduce the chance of you getting apprehended.
Why You Should Use a VPN with eMule
What would be the best solution to get working for you in this case? Using a VPN. Known as a Virtual Private Network in full, a VPN helps keep your connection secure and hidden, thereby concealing any online activity that you might have going on through your connection. Using a VPN ensures your ISP remains in the dark about whatever you're up to online, and this keeps you unaffected from any form of throttling that may be applied against your browsing. ISP's are known for trying to limit how you use the Internet by slowing down your connection or even blocking access to certain sites or torrent sources. Also, as a result, you'll avoid any copyright infringement letters sent through your ISP, as they'll not be able to establish whatever it is you're up to online.
When you sign up with a credible VPN provider, the layer of security you get allows you to torrent files even from areas that wouldn't tolerate users coming from your current location. There are sites and servers that host content that can only be accessed by locally based users, but a VPN helps you work around any restrictions that they may have to prevent any form of foreign access. A VPN also ensures that your connection is secure especially when you've connected to a public Wifi network in a restaurant or hotel. These kinds of public networks are considered breeding grounds especially for users who haven't really put in place any security measures.
While we're aware that using a VPN has plenty of advantages to offer, there's also the need to know what to look out for as you choose the service you're going to subscribe to.
Best VPN for eMule – Choosing a VPN
You need to be very careful not to choose a provider that isn't clear about whether or not it supports torrenting, as this might not sit well with your intended use. To ensure you don't make this mistake and to also narrow down your scope, we've identified three reliable providers that you can use in order to download your torrents anonymously via eMule.
1. ExpressVPN
ExpressVPN has been in the game now for about 11 years, and apparently, this is all it needed to ascend to work its way to the top of the VPN industry as one of the most highly regarded services you can subscribe to. Based in the British Virgin Islands, ExpressVPN has built a strong reputation for itself as the service to turn to even if you're just starting out with VPN. The service has about 2000 servers in its network and is reliant on OpenVPN for its 256 bit AES encryption.
In case you're based in a country that does not promote VPN use, ExpressVPN provides a range of stealth servers to hide the fact that you're using the service. Users also get to enjoy ExpressVPN's split tunneling feature which lets them decide which part of their traffic to have encrypted.
The service only allows for 5 simultaneous connections, though this can be expanded if you decided to install its VPN client directly onto the router. The service provides VPN apps for users whose devices run Windows, iOS, Linux or even Android software. Customer care is always available 24/7 through either email, calls or even social media. To find out more about what ExpressVPN has to offer, have a look at our ExpressVPN Review.
2. BulletVPN
Second on our list is an Estonian-based provider that has about 150 servers within its network. BulletVPN actually happens to provide UltraHD servers, meaning users are guaranteed that there'll be no speed drops, buffering issues, or lags with whatever they're doing.
There's also a well upheld zero logging policy that assures users that none of their traffic shall get shared or stored, and with the provider being capable of sustaining up to 6 simultaneous connections, users have enough opportunity to secure all their devices.
BulletVPN is well capable of supporting users who wish to torrent, and also offers IKEv2, L2TP,/IPSec, SSTP, PPTP, and OpenVPN as VPN protocols to choose from.
BulletVPN is quite popular among users for the speed of its servers, as well as offering both unlimited bandwidth and unlimited server switching to those who subscribe to the service. To see what more this service can do for you, have a look at our well-detailed BulletVPN Review.
3. NordVPN
Our third and final suggestion is NordVPN. This is a provider that has invested heavily in its infrastructure, to the point of having more than 4000 of its servers well distributed throughout the world.
The service is one of the most reliable and feature centered, as it's array of tools will help ensure that nobody is able to easily get hold of your data. Security is provided through 256 bit AES encryption, and the service also has a zero logging policy that should assure you that your data will remain unrecorded and completely secure.
NordVPN provides users the opportunity to switch between OpenVPN, L2TP/IPSec, PPTP, and IKEv2 when choosing their preferred VPN protocol, and also maintains a strict no logging policy for the privacy of their users' browsing information.
The service also allows for streaming through its SmartPlay feature and has servers that support P2P file transfer traffic. NordVPN also offers browser extensions for Firefox and Chrome, as well as a Tor over VPN support and an automatic kill switch. To truly explore what this provider can do for you, we suggest you go through our NordVPN Review.
Conclusion on The Best VPN for eMule
A word of advise before you sign up with each of these providers would be to try them out first and see which one works the best based on your preference. They all have either a money back guarantee or a free trial period that you could take advantage of as you test them out first hand. Have any questions about the providers we've listed on our review? Leave your questions in the comment section below and we'll be glad to get back to you.
ExpressVPN Review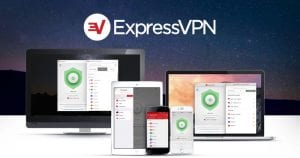 Name: ExpressVPN
Description: ExpressVPN is a VPN service that allows you to browse the web anonymously and unblock geo-restricted sites.
Price: 12.95
Currency: $
Operating System: Windows, OSX, Android, iOS
Application Category: Multimedia
Refund Policy

Speed

Support

VPN Apps