Ukraine is an Eastern Europe nation that you probably didn't know was responsible for the widely practiced Easter Egg tradition. While the majority of websites can be normally accessed from within Ukraine, there are some exceptions. Unfortunately, the rift between Russia and Ukraine seems to have caused Mr. Poroshenko (Ukrainian President) to place a ban on Russian websites. Add to that geoblocked streaming channels such as Netflix, Hulu, BBC iPlayer, and HBO Max. This means the Ukrainian people might not to access a good majority of the websites that they rely on for news, entertainment or even social media unless they use a VPN.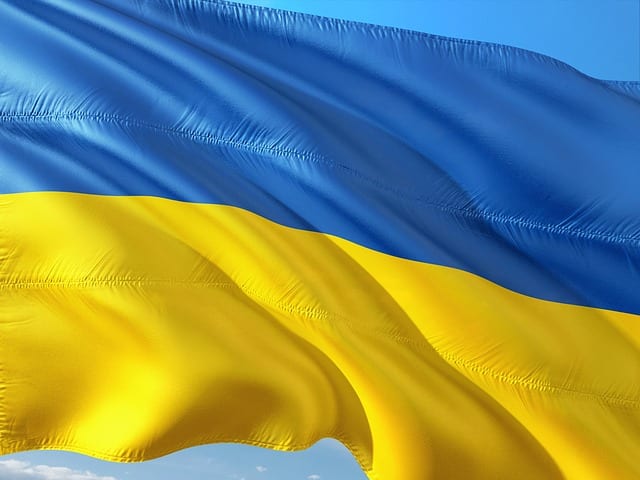 What Is VPN?
Short for Virtual Private Network, a VPN service is capable of encrypting one's connection, and making it difficult for anyone to track where exactly a specific connection could be originating from. In doing so, a VPN user is assured that no-one would be able to hack into their device, meaning they'd be guaranteed enough online security to continue browsing without any worries whatsoever.
Since a VPN service makes it difficult for one's connection to get tracked, geo-restricted sites also won't be able to pinpoint where exactly a user is based from, and will, therefore, grant them access to the site they're trying to visit. Take a look at the top 10 recommended VPNs to use in Ukraine below:
Once a user based in Ukraine signs up with a credible VPN service, the next step he'd have to take is to connect to a server that's based in Russia. In doing so, his IP address is no longer from Ukraine, but it now becomes a Russian one, and this makes it possible to access any Russian website like he was previously able to do.
A particular concern that anyone who is unsure about VPN might have is whether or not using the service is safe. The use of a VPN service within Ukraine is completely safe, as much as it is legal. It prevents the user from any form of eavesdropping by the government, meaning neither their ISP nor the government can tell what they're up to online.
Choosing The Best VPN for Ukraine in 2023
Choosing the best Ukraine VPN means having a proper understanding of the many service providers available in the market and what they're capable of doing for you. They're about 800 of them to choose from, and most of them don't even have servers based in either Ukraine or Russia. You really have to check with your provider to ensure that they do have their servers based in these regions. Otherwise, you'll end up really frustrated once you try to connect.
Also, the connection speeds to be used are also of vital importance. There's a very wide range of providers that are known for speeds that are so slow, you wouldn't be able to stream any content in HD, or carry out large file downloads in good time. To avoid this kind of inconvenience, try and go for a service that has among the fastest servers.
The Best VPNs for Ukraine
Encryption and security are two other concerns that users ought to check on, since staying secure online is necessary to avoid cybersecurity threats and getting hacked. Getting your choice of VPN service right on the first try may be difficult to do, and that's why we've come up with a list of providers that are more or less the whole package when it comes to VPNs.
1. ExpressVPN
Leading the pack we have ExpressVPN; a provider that's known for its exemplary customer service, as well as its industry-leading OpenVPN encryption protocol. With more than 1500 servers well distributed across the world (Russia included), ExpressVPN is sure to protect your connection and make it possible to access various geo-blocked sites and channels.
Their headquarters are based in the British Virgin Islands, meaning the service is well capable of hiding the logs of most of its consumers. The VPN speeds are fast, and with a customer service team that's available 24/7, you should have no problem getting whatever issue you may have worked out.
ExpressVPN also offers a referral program where once you get your colleague to sign up, you both get a month's free use of the service. Users will also have the choice of using Smart DNS instead of VPN, and Chinese-based ones can rely on their Stealth servers to stay secure.
Get to sample all this through their 30-day money-back guarantee, and you'll know whether or not to subscribe. We've previously published a full ExpressVPN review that covers everything this top VPN service provider has to offer to its ever-growing list of users.
2. BulletVPN
BulletVPN is another one of the few providers that you can trust with your online safety, even if you happen to be browsing from Ukraine. The service is based in Romania, which is completely out of any data jurisdictions and is also in full support of Peer-to-Peer file sharing.
Its server network is nothing to scoff at, with more than 150+ of them distributed in over 55 countries. BulletVPN also supports all the popular VPN protocols and includes added features such as a kill switch and Bullet Shield.
For security, OpenVPN is preferred for ultimate protection, as well as 256-bit AES encryption. Customer service is also very reliable thanks to its live chat service.
The VPN app itself is made available for users on Windows, Linux, Android as well as MacOS, and its graphical interface is well set up to allow you to locate everything as fast as you can. Their trial period & money-back guarantee lasts 30 days like most other providers. In case you're considering signing up with this VPN, read our BulletVPN review first.
3. NordVPN
NordVPN follows closely on the second spot as one of the most reliable providers in the market thanks to its broad server network of more than 4000 servers; all evenly scattered across the world. With their base in Panama, NordVPN users are guaranteed that they'll have none of their browsing records stored and that they'll be able to choose either IKEv2, PPTP, L2TO, IPSec, or OpenVPN as the preferred VPN protocol.
The service also allows for up to 6 simultaneous devices to be connected, and also supports P2P file sharing. Anyone who is not comfortable using their VPN package can also turn to Smart DNS, as it is also offered and understood to grant access to more than 150 streaming services.
NordVPN's servers are also capable of being configured based on the purpose of the user, meaning they can be optimized for anyone hoping to stream, download large files, torrent, or play online games.
The service also offers DoubleVPN where transmitted data moves through two servers instead of one for added security. NordVPN also has a 30-day money-back guarantee offer for new users to try it out. As illustrated in our review, NordVPN probably is one of the most feature-loaded VPN service providers you can subscribe to.
Conclusion on The Best VPN for Ukraine
Beware, there are a few popular VPN providers that may be assumed to have servers in Russia but do not, and one popular example is IPVanish. With that said, the three that have been listed above should be able to guarantee unrestricted access to Russian websites, and protection from any form of online threat. In case of any question regarding the providers or what to expect, type it out in the comment section below & we'll be sure to get back to you.
Best VPN for Ukraine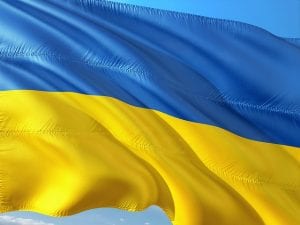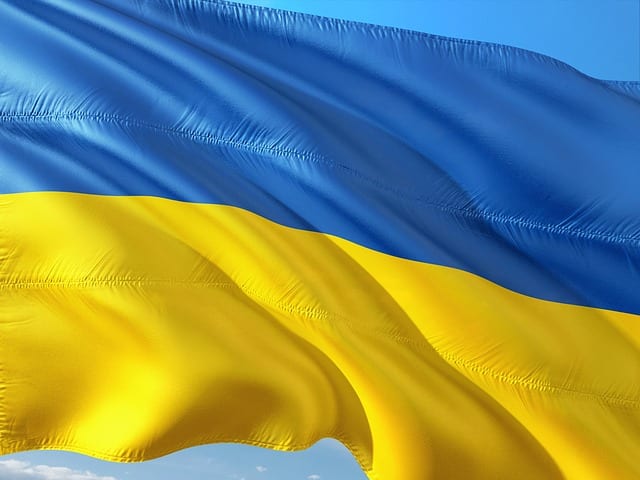 Name: ExpressVPN
Description: Unfortunately, Internet censorship is ever growing in Ukraine and therefore signing up with a top VPN such as ExpressVPN has become mandatory in order to browse the web freely.
VPN Apps

Access Blocked Sites

Speed

Support

Refund Policy