Ethiopia is a landlocked country in the northeastern part of Africa, which is also known as the Horn of Africa. It has some of the oldest skeletal evidence for anatomically modern humans, as well as archeological findings dating back to three million years ago. So as you can see, it has a very rich and ancient culture. But land isn't the only thing that's locked in Ethiopia. If you've ever been there, I'm sure you've come across some blocked websites. In fact, internet regulation there might surprise you. Therefore, it is critical to have a VPN in Ethiopia. Why? Keep reading to find out.
Why Would I Need a VPN in Ethiopia?
What many people don't seem to know is that Ethiopia has one of the most censored and monitored internets in the world. The country has only one ISP provider, Ethio Telecom, regulated by the Ethiopian Telecommunications Agency. The ETA is not an independent regulatory body, which means that the government is in direct control of the internet and its regulation.
The Ethiopian government is widely known to monitor and surveil the communications and internet use of its citizens. According to Freedom House, Ethiopia bans any website that has oppositional views towards the government, including blogs, news outlets, television and online radio sites, and sites for international digital rights.
Since the government also blocks sites based on keywords, there is no way to know if a website will be blocked or not, and there is no official list of blocked sites. VoIP services like Skype are also blocked.
That is why you must get a VPN to counteract the monitoring, censorship, and surveillance. Let me explain.
A Virtual Private Network or VPN for short encrypts your data and reroutes your traffic through a network of secure servers. That means that VPNs effectively secure all of your data, ensure that you have a private connection, and mask your IP. See, when you connect to another server, the VPN will not only redirect your traffic, but it will also change your IP address so that it matches your server's location. This allows VPNs to make your online presence anonymous and give you access to sites banned for Ethiopian IPs.
Best VPN for Ethiopia
Now that you have a better understanding of what a VPN is and how it works, you should know that not all brands offer good services.
In fact, here are a few things you should know about VPNs:
Always avoid free VPN services: These brands rarely do what they advertise and will probably sell your data to make money.
VPNs will slow your internet connection down: When your traffic is re-routed, your internet slows down. Top-tier VPNs have servers optimized for speed to counteract this slow.
They must always protect your privacy: Your VPN must have a clear and transparent privacy policy that guarantees your online anonymity. Therefore, you must always read the policy before you commit to the service.
Now that these points are clear, here are my top 4 VPN choices:
ExpressVPN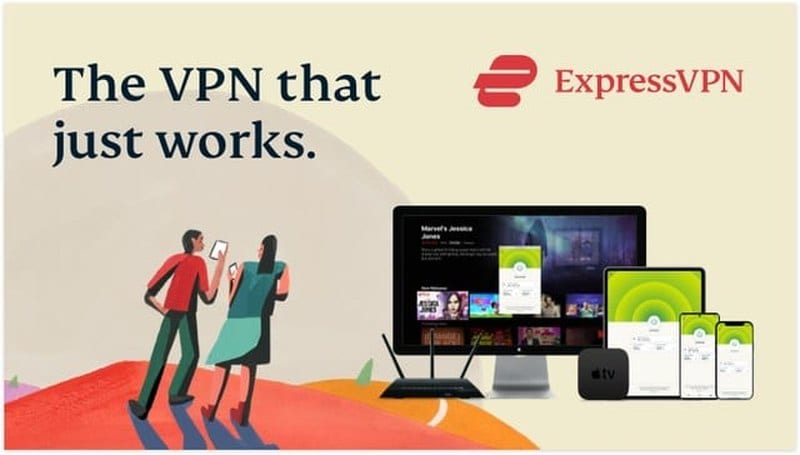 My personal VPN favorite is ExpressVPN. During my last visit to Ethiopia, I had no idea the government enforced such strict internet censorship. Luckily though, I was already an ExpressVPN user, so I was freely browsing the internet again in no time. All I did was connect to another a foreign server and voila, no more blocked websites.
The reason why I find this brand to be the best is because it has so many great features, including:
Pros
Large server network (3,000+ servers in 94 countries).
A Kill Switch.
Military-grade encryption (AES 256-bit).
It doesn't store your traffic or data.
A free Smart DNS proxy feature.
Compatible with Netflix and BBC iPlayer.
Round-the-clock customer support team available via 24/7 live chat.
A 30-day money-back guarantee.
Cons
Costs more than its competitors. 
BulletVPN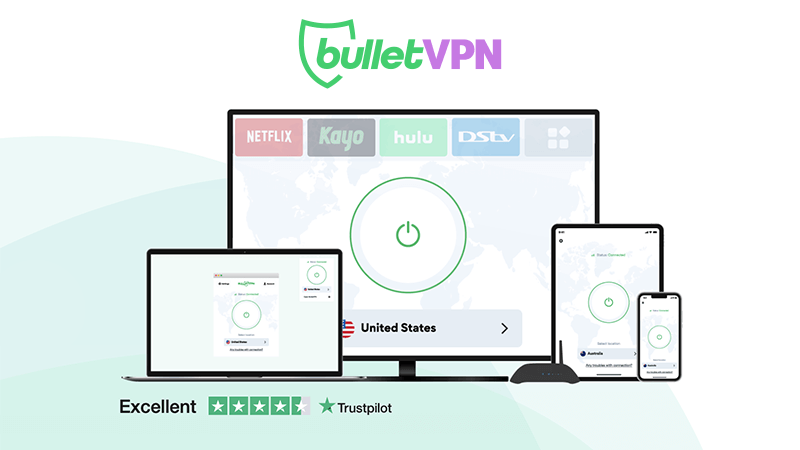 If NordVPN is famous for its security, then BulletVPN is known for its speed. This brand might have a smaller server network than its counterparts, but you can bet that all of them are equipped with 'blazing' speed levels. Users also don't have to worry about security breaches because BulletVPN can protect all their data with strong encryption and total privacy.
Pros
154 servers in 55 countries.
Servers designed for torrenting and P2P sharing activity.
Five different VPN protocols and AES 256-bit encryption.
A Kill Switch.
A free Smart DNS feature.
Fast speeds.
24/7 live chat support.
Zero-log policy.
30-day money-back guarantee.
Check out the full BulletVPN review for more features.
NordVPN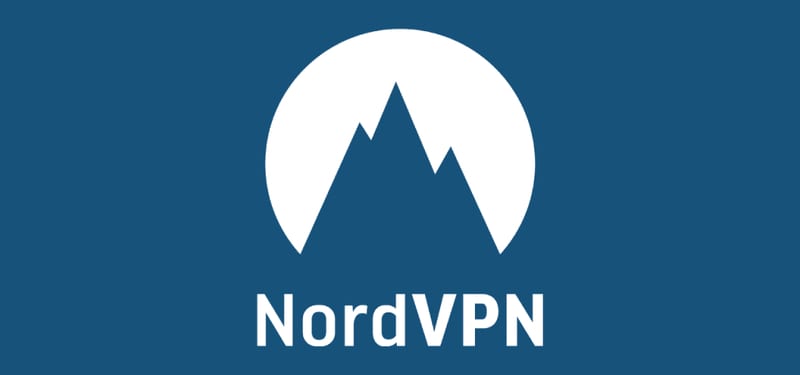 NordVPN's main area of expertise is security and privacy. Very few other providers can offer what this brand can. In fact, it has a feature called double VPN that is one-of-a-kind. This baby encrypts your traffic twice for extra protection.
Pros
5,000+ servers in more than 59 countries.
Double VPN.
A free Smart DNS service called SmartPlay.
Zero-log policy.
User-friendly apps across all platforms.
2048-bit SSL encryptions.
P2P file sharing and torrenting allowance.
24/7 Customer support via live chat.
30-day refund policy.
For more info about NordVPN, check this review.
Best VPN for Ethiopia – Final Thoughts
Ethiopia has some magnificent scenery and very rich culture. But that doesn't mean you're going to forget the entire world and not go online while you're there. Therefore, it is a must that you get a VPN before you go there, as you might find that VPN websites are banned in the country.
Which VPN did you use in Ethiopia? If you used a different service than the ones listed above please let us know what it was in the comment section below.
Best VPN for Ethiopia
Name: ExpressVPN
Description: The best provider for security, privacy, and access to geo-blocked sites.
Speed

Security & Privacy

Refund Policy

Access to geo-blocked sites

Server coverage