Majestic jungles, magnificent cathedrals, and ancient traditions come together in Guatemala to offer one heck of an adventure to its visitors. But the trip there won't be complete without a secure internet connection. A VPN is bound to provide Gutalmelaen residents with a secure and private internet connection. Let's explore the best ones.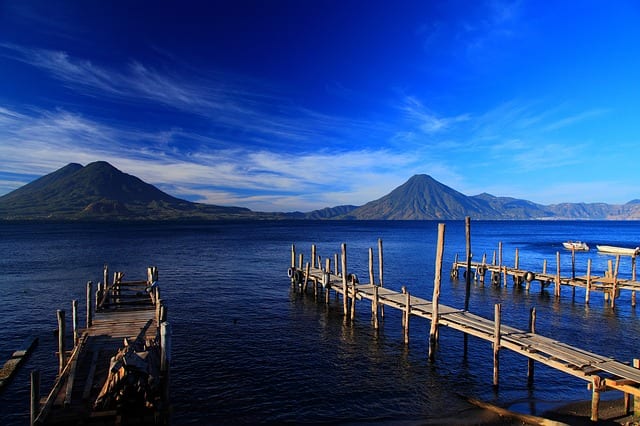 Best VPN for Guatemala – All Summed Up
Here's a brief look at the VPN service providers we recommend you to use while you're in Guatemala.
Why Need a VPN in Guatemala?
Guatemala is actually ranked "Partly Free" by the Freedom House. Additionally, there had been previous investigations accusing the government of spying on business owners, journalists, human rights activists, and politicians, with no legal basis whatsoever. While the government has tried to improve the country's telecommunications infrastructure, only 27% of the country's people- if not less- makes use of the internet.
Despite the restricted access to the internet in Guatemala, the government has the tendency to carry out online surveillance and filtering methods that violate privacy. This is why it is important that internet users in Guatemala look for ways to protect their privacy and gain their freedom of expression using a VPN.
Best VPN for Guatemala
With a VPN service provider, you manage to protect your online privacy and enhance your security. All of your online activities are secured with encryption. This means that no third parties can get their hands on your data or find out what you're doing online in Guatemala. Another way a VPN can help with your protection of privacy is by giving you a different IP address. Additionally, you get to access content that is not available in Guatemala. Let's take a look at some of the best VPNs for Guatemala.
ExpressVPN
ExpressVPN is the best solution to protect your online privacy and bypass geo-restrictions. restrictions. This provider runs a large network of ultra-fast servers. Currently, ExpressVPN has servers in 94 countries, including Guatemala. Moreover, This provider allows up to 5 simultaneous connections and employs strong encryption protocols to protect users' online traffic.
To maintain user privacy, ExpressVPN doesn't keep logs of your online activities. The service is well-known for its impressive speeds and high-quality software. While it might not be the cheapest, it's one of the best options available. For more information on ExpressVPN, check out this review.
BulletVPN
BulletVPN aims to provide its users with user-friendly apps on all devices with the use of strong encryption protocols. This provider offers reliable connections and servers that guarantee the bypassing of geo-restricted content from all around the world. Additionally, BulletVPN offers a free Smart DNS service with the package.
This provider makes use of strong encryption protocols capable of bypassing restricted content. Furthermore, BulletVPN has 154 servers in 55 countries and allows up to 6 simultaneous connections. For more information on this service provider check out our BulletVPN review.
NordVPN
NordVPN is headquartered in Panama and serves as a great choice for those who are primarily concerned with keeping their identities a secret when they connect to the internet. The company has a strong commitment to protecting your privacy and that is true since it doesn't keep logs of users.
Additionally, it offers features that will take your security to the next level. You can enjoy a double encryption feature, which adds a strong layer of protection for your privacy. NordVPN has servers in over 60 countries and allows up to 6 simultaneous connections. Read more on NordVPN in this review.
Best VPN for Guatemala- Final Thoughts
With any of these service providers, you will be able to browse the web anonymously, access geo-restricted content, and keep your data private in Guatemala. So, which VPN would you choose to use there? Is there a server location you would like to see your VPN in? Let us know in the comment section below.
Best VPN for Guatemala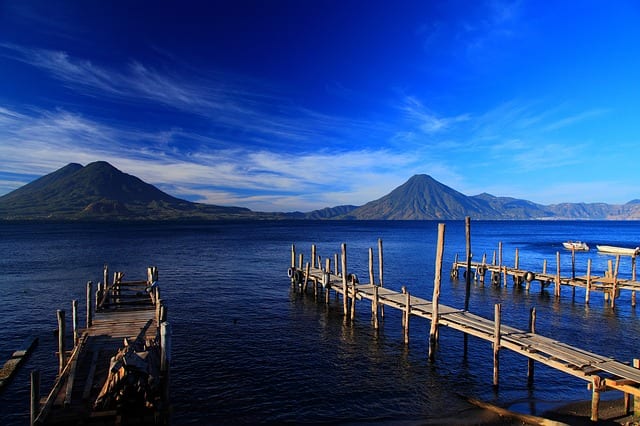 Name: ExpressVPN
Description: ExpressVPN servers as the most reliable service provider to be used in Guatemala.
VPN apps

Access blocked content

Speed

Support

Refund policy