Get ready to enter a post-apocalyptic world that has been infested by zombies and overrun by survivors since the H1Z1 virus outbreak. The game that has been downloaded by 1.5 million players during its first 24 hours caught the attention of 3 more million users, adding up to a total of 4.5 million players three days since its release. Not too shabby for a game of a recurrent zombie killing/survival theme. It runs on the mighty impressive Forgelight engine and replicates real life in video game form. H1Z1 is a free-to-play, multiplayer battle royale game that is expected to create a lot of buzz in the video gaming world. For that to happen, every gamer must play. For those who don't have H1Z1 or want faster game speeds or a bigger pool of players, signing up for a virtual private network to play on a PC or PS4 is deemed as the perfect solution.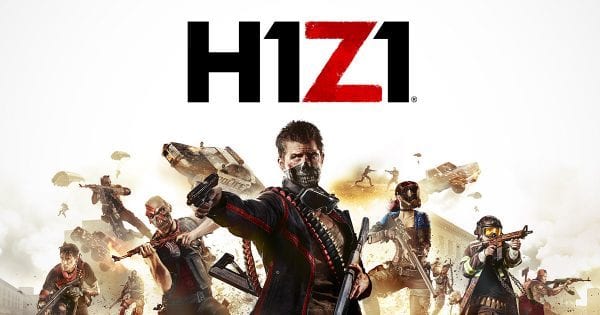 Reduce H1Z1 Lagging With A VPN
H1Z1's  official Twitter account tweeted "[PS4 Open Beta] As a THANK YOU to all 4.5 million of you who have joined us since Open Beta launch, we've dropped the Blue Barbed Hellfire 4-6 right into your inventory!"  The game underwent game updates and bug fixes rendering it more enjoyable. As a gamer, nothing can be worse than being midst an attack and then get plugged before the character can a make the first move. It's that stuttering or lagging during a game that ticks off every gamer. A solution to this might be a bit tough on the wallet. You can change your Internet Service Provider with increased bandwidth to put an end to the slowdown or reduced responsiveness in the game. Another option would be signing up for a VPN.
Why Would You Need A VPN For H1Z1?
A VPN grants you a new IP address once connected to a server of a different country where the H1Z1 is available (that is if you were facing geo restrictions). That particular change in IP anonymizes your identity and grants you access to H1Z1. This is done safely as your data is redirected to a private network using strong encryptions. Having a VPN also gives you the opportunity to control speed by switching through the many servers offered by the VPN you have selected and chosen the fastest one.  
THE BEST VPN FOR H1Z1
Here at THEVPN.guru, we know that choosing between VPN services is a tough call. Many of them provide excellent services and present great offers, however, we're here to help you choose the right one. Here's a description of the VPNs we've tested and think are best for H1Z1.
EXPRESSVPN – Our Personal Favorite
ExpressVPN tops our list as the strongest and most popular VPN services in terms of quality services and overall performance. Their users will never have to experience a slowed down game ever again. Players can play all through, all day thanks to ExpressVPN's unlimited bandwidth and super fast speeds.
BulletVPN
The excellent speeds and security features are BulletVPN's strongest selling points. This service provider is perfect for accessing content anywhere in the world, regardless of how tough its VPN banning is.
With BulletVPN, you're completely protected and cannot be hacked. Its log policy gives gamers the peace of mind they need. BulletVPN remains one of the best performers in the industry.
NORDVPN
NordVPN offers dedicated servers that take the whole game playing experience to a new level. Through the optimization of a couple of settings, lags are undetectable with NordVPN. This service provider has your back, literally! NordVPN's double encryption plays a role in providing the gamer with the security needed for traffic transmission.
How To Change H1Z1 Server With VPN?
Follow the instructions below to change H1Z1 server you are connected to with the help of a VPN. You can follow these steps in case your IP address is blocked:

1.  Sign up with a VPN service provider ( we recommend ExpressVPN).
 Download and install the VPN on your router in case you are using either PS4 or PC.

 Launch the VPN app and sign in using the VPN account you created earlier.

 Connect to one of the many VPN servers offered.

 Finally, it's time to kill some zombies.



Play H1Z1 With A VPN
The game HIZ1 seems promising, and the number of players it has attracted so far in a short period of time testify to its potential. No amount of optimization can assist you if your system is just not up to the task. Forget hardware upgrade and changing your ISP,  subscribing to a VPN is a far better option for all the reasons we've mentioned above. Get a VPN to stay in the game.
ExpressVPN Review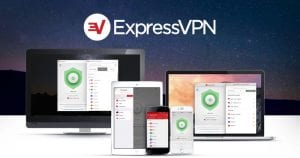 Name: ExpressVPN
Description: ExpressVPN is a VPN service that allows you to browse the web anonymously and unblock geo-restricted sites.
Price: 12.95
Currency: $
Operating System: Windows, OSX, Android, iOS
Application Category: Multimedia
Refund Policy

Speed

Support

VPN Apps