Best VPN for Philippines
|
Located bordering Vietnam, Taiwan, Palau and Malaysia, the Philippines is a country that gained its independence from the US fairly a long time ago, back in 1946. This is perhaps one of the reasons why it is considered one of the most Westernized nations in Southeast Asia. Having gained self-rule, there are a number of areas that the government has done quite well on, and others where the jury is still out. Take for example their Internet restriction policy. The Philippines holds a high ranking among the nations of the world that are not as restrictive when dealing with online freedom, though the situation on the ground seems to be slightly different than what you'd expect.
Online Censorship in the Philippines
The Philippines has still had a few incidences where the government seemed to have been asserting its authority over how its citizens should be using the Internet. One that comes to mind is when Ashley Madison, the dating site, got banned back in 2014, followed by the decision to restrict access to a number of porn sites such as Xtube and Pornhub as recently as 2017. As of now, the blocks are still active, and the government does not show any signs of relenting. Despite these blocks, we still have to give credit to the nation for allowing access to almost all the popular internet-based chat apps and services, unlike most of its neighboring countries.
One other hurdle that Internet users based in the Philippines ought to jump over is the fact that a wide range of gaming sites and streaming services are known to deny access to them. This is probably because they'd rather not have traffic from such regions. This can be such a disadvantage to gamers based there, as they'd be unable to play their favorite games simply because of their location. To an extent, this could be seen as unfair treatment, but fortunately, there exists a way that can make it a lot easier to connect to those restricted servers.
The Need for VPN in the Philippines
The best way to work around geo-restrictions imposed on whatever online service you'd like to have access to is through a VPN service. A VPN works by concealing your identity and having the servers that you'd want to access think that you happen to be based in an area where their services are legitimately accessible.
The working behind this form of technology isn't as difficult as most people would assume. Once a user based in the Philippines subscribes to a credible VPN service and launches a connection to a server that's based in the UK for example, his IP address gets changed from one that reflects he's in the Philippines, to one that places him within the UK. Having done this, the user is assured of access to whatever sites he could not previously log in to since it will seem as though he's based in the UK.
Aside from hiding out a user's actual location, a VPN also grants complete online security, but this depends on the quality of the provider you sign up with. The service should be able to encrypt your connection and make it impossible to hack to whatever device you're using to surf the Internet.
This form of protected Internet access ensures that nobody is able to spy on your online activities, and this includes your ISP provider. With a credible VPN service, you should be able to go about your online work without anything to worry about and access all the geo-blocked services without anything to worry about.
The Best VPN for the Philippines
Now, finding the best VPN service to subscribe to can be a bit of a nightmare especially if you're doing this for the first time. This is why we've gone ahead to curate a list of reliable providers that we're sure you'll have no problems dealing with:
1. ExpressVPN
ExpressVPN delivers nothing short of world-class performance through its superb quality of service. The provider has an established network of about 1500 servers, scattered over more than 94 countries, meaning you should be able to connect with a server located in virtually any part of the world. ExpressVPN's servers are super fast and reliable, and they're capable of allowing users to stream in HD.
The service also offers complete protection for users who are known for connecting to public WiFi networks every now and then. On top of that, the provider also offers a kill switch, which shuts down your Internet whenever the VPN service gets compromised, and a collection of Stealth Servers that are great for users based in highly restrictive regions such as China. All this can be sampled through their 30-day money-back guarantee.
2. BulletVPN
BulletVPN is famous for its over 150 superfast servers, which should be great news especially for gamers based in the Philippines. They also happen to unblock every streaming channel, regardless of its VPN banning ability.
With them as your chosen provider, you'll be assured of no lagging not only when gaming online but also when streaming videos in HD. The service allows for 6 simultaneous connections, and also has an Internet kill switch to prevent any reconnection to the Internet without the VPN link is online.
The VPN app is also well designed to make it as easy as possible for new users to navigate. Its user-friendly interface, and can work on a variety of platforms including iOS, Windows, Mac OS X, Linux, and Android.
The service is also sure to block any form of DNS and WebRTC leaks. The trial period goes for about 30 days, which is plenty of time to decide whether or not the service works for you.
3. NordVPN
Last but not least we have NordVPN, coming in with the largest collection of servers at about 4000, scattered evenly across the world. The service is based in Panama, so you should have no worries concerning privacy since the region is in an area where most of the global data retention laws do not apply.
Their service ensures your data is encrypted twice as much as normal, through their DoubleVPN service where data is transmitted through two servers instead of one. Their CyberSec feature ensures users are blocked off from any form of ads or malware as they browse. You get the option to have up to 6 simultaneous devices under your single connection and also configure the servers you're connected to according to the work you're doing online.
NordVPN supports P2P file sharing and also has a supportive customer care team that's available 24/7 to answer any concerns you may have about their service. Users in the Philippines should have no problems connecting to any of NordVPNs servers and remaining secure. The service also offers a 30-day money-back guarantee for users who want to test out more of its features in their own time.
Conclusion on The Best VPN for The Philippines
When looking out for the best VPN to use in the Philippines, it is crucial that you get to experience the kind of service you expect to receive before committing to a paid subscription. This helps avoid subscribing to a service that you'll find out doesn't reach your expectations much later on. Try out the money-back guarantees and free trial periods offered by the provider you're sampling before signing up.
ExpressVPN Review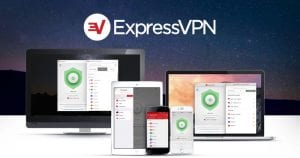 Name: ExpressVPN
Description: ExpressVPN is a VPN service that allows you to browse the web anonymously and unblock geo-restricted sites.
Price: 12.95
Currency: $
Operating System: Windows, OSX, Android, iOS
Application Category: Multimedia
Refund Policy

Speed

Support

VPN Apps