It may seem weird that I'm writing an article suggesting alternatives to Private Internet Access, considering that PIA has one of the features people love the most: It's cheap. However, as with all VPNs, you get what you pay for. If you're looking for VPNs that have better global server coverage, faster internet speeds, and a more secure location, read on and find out what are the best Private Internet Access alternatives.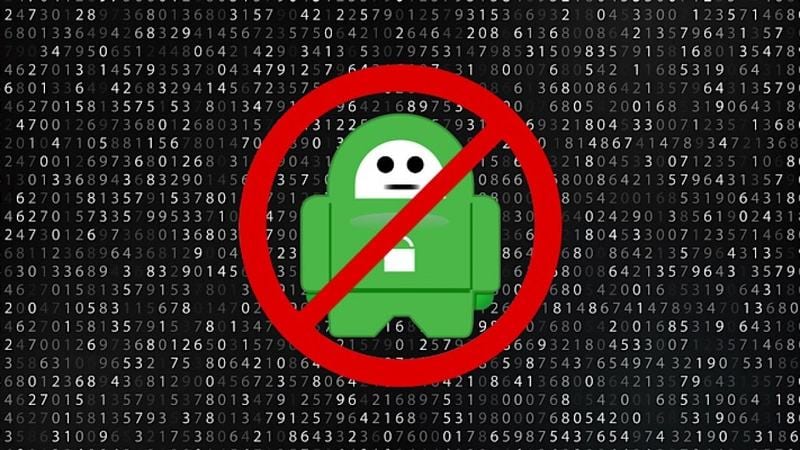 Private Internet Access might be good and all, but it certainly lacks a lot compared to other providers in the industry. If you think that PIA isn't doing it anymore for you, here are the top alternatives.
Why Even Consider Private Internet Access Alternatives?
Private Internet Access might be a VPN popular for its affordability, but that doesn't mean there aren't a few things that have left customers unsatisfied. A lot of PIA's user base has had problems with some of the issues discussed below. So, let's take a look at why you would be looking for a substitute VPN to PIA.
An Unblocker, Yet Blocked
This part is for those living in Hong Kong. If you're using PIA there, you better start looking for an alternative right away. We all know that China came for social media accounts and restricted their access inside the region, including in Hong Kong. However, the Great Firewall of China is upping its game to block what is used to unblock these services, VPNs.
Those who operate using Private Internet Access in Hong Kong are unable to connect from now on. The service is completely blocked. Oh, and for those with an established connection, don't think that you've managed to trick your ISP.
They're just playing games with you. Your ISP will show you that you're connected, but you'll be unable to access any restricted website or service.
Slow Speeds
PIA is renowned for its server number, but not its server speeds. After conducting multiple tests on their servers, we've seen that PIA can slow down your internet significantly. It makes it difficult to stream or download things off the internet.
That's not a very good feature, as a lot of users get frustrated with slow internet speeds. As a result, they might end up opting out of using a VPN at all, which we all know is very, very bad.
Weak Global Coverage
Private Internet Access boasts 3400+ servers, but they aren't really located all over the world. In fact, you can even say that PIA has limited its servers to mostly the Western world, with a few exceptions in Asia and the Middle East. PIA's servers don't cover Africa as a whole; neither does it Russia nor China.
While this might not seem like such a big deal, but the closer you are to the server, the faster the server responds. Gamers specifically might opt to look away from PIA. The service doesn't really support fast gaming servers in locations close to some of the biggest online gaming markets (Asia, the Middle East, Russia).
Based in the US
This one is a big problem for PIA users, and for a good reason. The United States is very pushy about knowing everything about everyone (Hello, 5 Eyes).
Having PIA headquartered in the US means it falls under US jurisdiction. That means it could be court-ordered to start keeping track of its customer's data at any time. If it's a gag-order, users won't even know that PIA began to log their data, which isn't exactly what you want out of a VPN.
No Live Chat Customer Support
As any VPN user knows, sometimes things stop working. When that happens, you need to know you can turn to your trusty customer support team and get the fixes you need asap. With Private Internet Access, that isn't really how things go.
PIA doesn't have a live chat option, which means that it only takes in customer complaints via email. While the customer support team does its best to reply to all support tickets in a timely manner, it's not as fast as a live chat option.
Best Private Internet Access Alternatives
I'm not going to lie, PIA isn't a bad VPN service, but it can do better. The thing is, there are VPNs out there that already "do better." So, instead of waiting on PIA to get their act together (which would end up raising the price on the VPN, too), here's a list of VPN providers that do exactly what you want them to:
ExpressVPN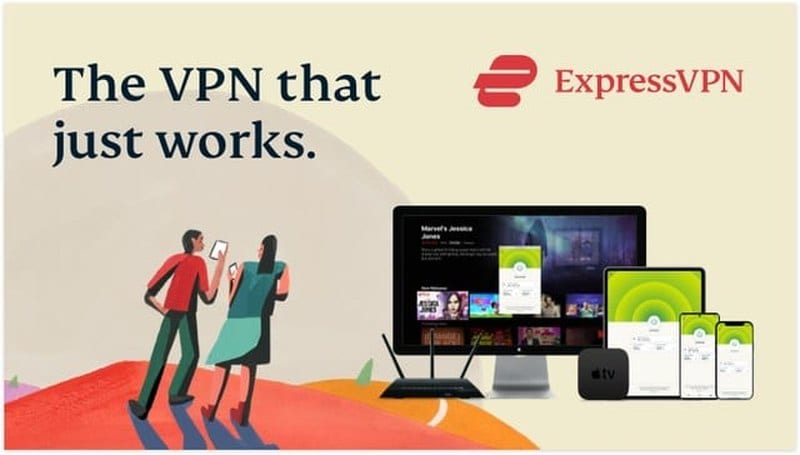 Hands down the best VPN provider out there. ExpressVPN might be more expensive than other VPN providers, but it is worth every penny.
The VPN has a global server coverage (2000+ in 94 countries). It is considered one of the best VPNs for maintaining your internet speeds, making it a perfect downloading/streaming VPN.
As for privacy, ExpressVPN is based in the British Virgin Islands, out of the jurisdiction of the US, where there are no data retention laws. It offers other privacy features such as a Kill Switch, which terminates your internet connection if the VPN network fails. ExpressVPN also provides customers with DNS and WebRTC leak protection, and several security protocols, including OpenVPN.
Finally, it has a 5-star customer support team you can talk to via live chat and email. You can read the full ExpressVPN review here, but let's talk about how it fixes the problems you've been having with PIA:
Pros
Five concurrent connections
Global server network (3000+ in 90+ countries)
MediaStreamer (Smart DNS)
Zero-logging policy
Military-grade encryption
Live chat support
Very fast speeds
Easy-to-use apps
We've also published a comparison guide that will give you better insight on how PIA fares against ExpressVPN.
BulletVPN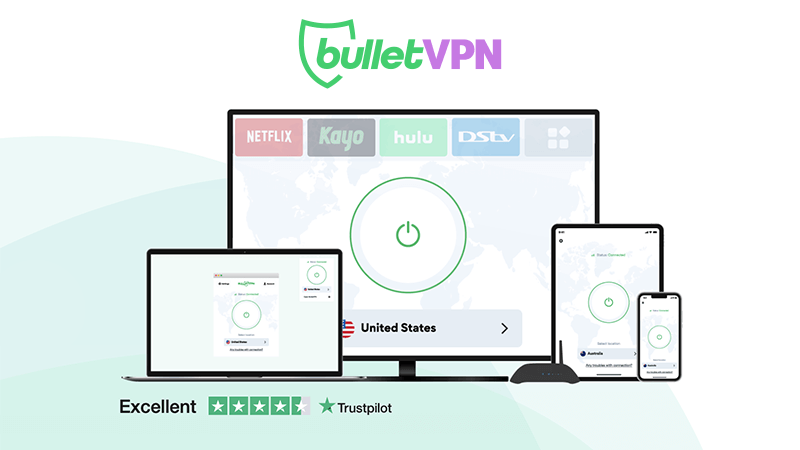 The second choice for the best Private Internet Access alternatives is BulletVPN. BulletVPN isn't as pricey as ExpressVPN, but it still packs a punch with all of the features that it has to offer.
Located in Estonia, BulletVPN doesn't have to deal with data retention laws or the pesky 5 Eyes. The provider isn't that big, but it did make an impact ever since it debuted on the market. It's also one of the few VPN providers that can access Netflix, despite being new.
While BulletVPN's server count is pretty low compared to other VPNs on this list, it still outshines PIA by covering more of the world in terms of servers. PIA has almost no servers outside of Europe and North America, while BulletVPN makes sure to have a more encompassing server distribution.
BulletVPN's motto is "speed of a bullet." With this VPN, your internet speed barely changes, making it ideal for streaming or Torrenting (which is supported by BulletVPN).
Finally, BulletVPN has a live chat option for customer support, and a team that goes above and beyond to help out every single customer.
Care to know more? Here's why Bullet VPN is in my list of Private Internet Access alternatives:
Pros
154 servers in 55 countries.
Fast servers for streaming and torrenting.
Based out of Estonia (No data retention laws)
Reliable 24/7 live chat support
Able to access Netflix
Can easily work around the Great Firewall
NordVPN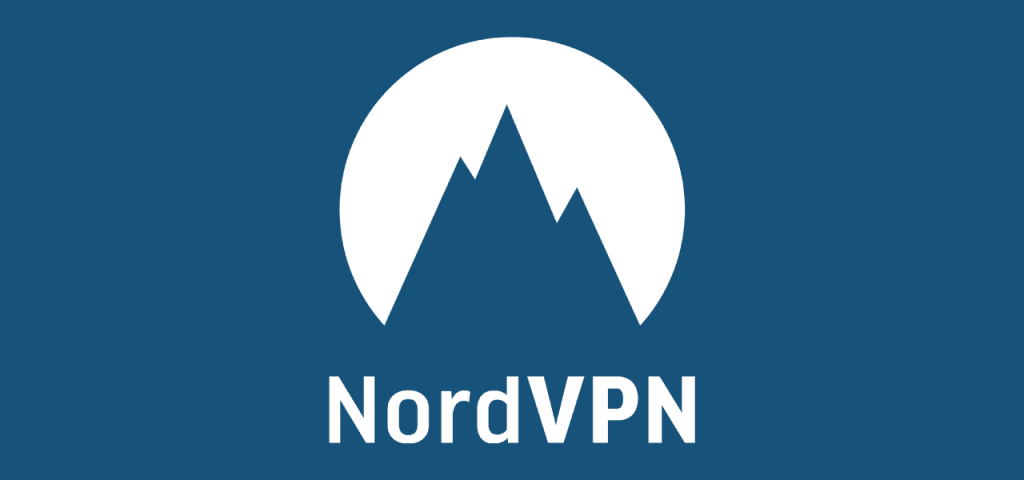 Another great alternative for Private Internet Access is NordVPN. Not only is NordVPN considered an affordable provider, but it also goes above and beyond to make sure your privacy is maintained.
NordVPN focuses a lot on security and privacy. That's why it provides you with two technologies that none of the other VPNs offer. First, you get "Double VPN," which encrypts your data not once but twice using two separate VPN servers.
As for the second one, you have CyberSec, the top technology, which prevents any malware, virus, or malicious software from invading your device at all times.
You can read all about their features, like the 2048-bit SSL encryption, in this full review. When it comes to fixing PIA's 5 major problems, NordVPN:
Pros
5000+ servers in more than 60 countries
Optimized servers for streaming, P2P, and tor
Based out of Panama (No data retention laws)
Six simultaneous connections
Top-class customer support
SmartPlay (Smart DNS)
Cons
Bumpy speeds on some servers.
Are There Free VPN Alternatives for PIA?
The short version: No. While PIA might not be the best VPN provider out there, if you're looking to replace it with a free VPN, you're not doing yourself any services.
As I mentioned above, you always get what you pay for when it comes to VPNs. If you're not really paying for anything, then in truth you're probably not getting anything in return. Free VPNs are dangerous to use, and you should steer as far away from them as possible. If you're stuck between sticking with PIA or going for a free VPN, then PIA is definitely your better option.
Why Are Free VPNs Unsafe?
There is a long list of reasons as to why free VPNs should be avoided at all costs, some of which are:
Many free VPN services have hidden malware that is meant to steal your data. They can be delivered to you by spam emails, stealing your credit card details, blocking access to your devices, or hacking into your online accounts.
A paid VPN service that states that it doesn't track your data. A free VPN, however, doesn't. Free VPNs are more often than not completely fake, as more than 75% of them collect your data.
A free VPN service could sell your bandwidth to third party advertisers. In fact, most free VPN clearly state that they share user information with sister companies.
Free VPN servers are so overcrowded that you will almost always have to face slow internet speeds.
Here's the thing, I get that the promise of a free way to keep your data secure and to access geo-blocked sites is great. It's also super unrealistic. Hosting and maintaining a server, even 1, is very expensive.
If a VPN isn't charging a subscription fee to be able to pay for that server, you can bet everything your data is their primary source of income.
Private Internet Access Alternatives – Final Thoughts
While PIA is a great VPN you can get without paying a lot of money, it still falls short on different aspects. When there's such a wide list of Private Internet Access alternatives, why stick with PIA? The VPNs I've mentioned above all have a ton of different features that set them apart from other VPNs.
I suggest going through their individual reviews or doing your own research. Whatever you end up choosing, always remember that with a VPN, you get what you pay for. Those few extra bucks could be costing you your privacy, or maybe worse. Make your pick and let me know in the comment section below. I might be able to help you out even more.