While I was on a business trip in Saudi Arabia, I couldn't even make Whatsapp calls. After several attempts, I thought I reached an impasse. But, luckily, I came across something called a VPN. That life-changing discovery changed my entire online experience in Saudia Arabia. For that reason, I'm here to share with you my findings. You'll also find Saudi Arabia's best VPN in this article.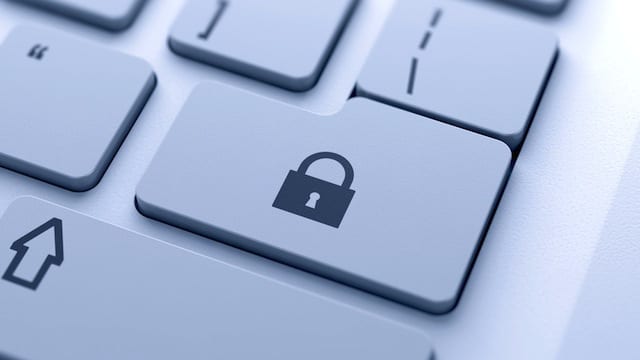 Due to the high level of government censorship imposed in Saudi Arabia by the strict government, we thought we'd do a review of the best Saudi Arabia VPNs to help out any expats that reside there, and showcase the best way to maintain access to local news sources & content while abroad. We have certified that all of the top KSA VPNs included here have software that works well with Linux, Mac OS, and Windows to allow users access to geo-restricted content. You can also use these VPN services to hide your identity online. Take a look at best of them.
Best VPN for KSA – Content Index
The review is going to help you a lot in figuring out which VPN to choose in KSA. So, before we begin, here's a quick look at what's coming your way next.
Saudi Arabia Content Restrictions
The level of censorship in Saudi Arabia has only kept increasing in recent years. It looks that continuous increment will remain the standard for years to come. Just recently, the Saudi government blocked access to Qatari BeIN Sports due to political reasons. The content that is blocked is usually prohibited by law, harmful, disrespectful and also anti-Islamic. The sites that are found to fall into this category usually have something to do with the promotion of pornography, gambling, and drugs.
Extremist sites or those that might encourage criticism of the royal family are also not tolerated. It will therefore not be a surprise that you can't access torrent sites or pirated materials from Pirate Bay, or through uTorrent. There is, however, an alternative to all this, and it involves the use of a VPN service. In case you do try to access a Saudi banned site, you will be presented with an error message that states the following.
"Sorry, the requested page is violating the regulations of Ministry of Culture and Information." or "Sorry, the requested page is unavailable."
Access Whatsapp & Other Chat apps
The list of social apps that are blocked in Saudi Arabia is quite long, and sometimes depressing to read through. We have Skype, Tango, Whatsapp, Viber, Line Facebook Messenger and a whole lot more that are too many to mention. You can get to use all these apps again if you subscribe to a credible VPN service, and connect to a server located somewhere their use is not restricted. Let's go ahead and see what you'd be getting into by turning to VPN to unblock geo-restricted sites in Saudi Arabia.
What is a VPN?
The initials "VPN" stand for Virtual Private Network, and this happens to be a simple technology that allows you to circumvent any online prohibitions by encrypting your Internet traffic. It allows a user to connect to a VPN server in another location, and hide out their actual IP address.
Protect Your Privacy
If you're in KSA or planning to travel to the region, rest assured that you're going to lose your voice. Not literally, you're going to lose your right to speak. The Saudi government has harsh policies when it comes to what goes on or what you do online.
Having a voice means that someday, you'll be able to criticize the ruling family. Not only that, you can't even mention anything regarding homosexuality and politics. If you do so, you're putting your actual freedom at risk. The strict regime ruling the country is consistently ranking among the "worst of the worst".
Do you know that three lawyers were sentenced for more than 8 years of prison a while ago? Yeah, that happened because they shared their point of view about the violation of human rights.
If actual lawyers were sent to prison, what might happen to a regular Facebook user? Don't use social media without connecting with a VPN. Once you connect to a VPN server, your original IP address will be cloaked, making it next to impossible for anyone to track where you truly are. You can express yourself as much as you like without having to worry about the consequences. Just don't reveal your real name and comment however you like, without crossing lines of course.
Use a Saudi Arabia VPN to Unblock Content
The censorship ban imposed in Saudi Arabia makes it incredibly difficult to gain access to specific channels and online content. The administration has also taken steps to log the details and history of their Internet users, a policy that allows them to track & save anyone's Internet activity. Using one of the best VPNs for Saudi Arabia will allow you to forget all of these prohibitions as they will no longer have an effect on you.
Examples of websites and channels that are blocked by default in Saudi Arabia include Netflix, Hulu, HBO Go, BBC iPlayer, ABC Family, Fox, and CBS. Expect to regain access to these as soon as you've subscribed to a VPN service & completed installation.
Torrenting and P2P File Sharing
Websites that have the potential to infringe upon any standing policies through the distribution of copyrighted materials are often flagged down in Saudi Arabia and can result in a jail sentence if anyone is found engaging with them. Through a strong VPN network, however, you'll be able to access sites like uTorrent and Piratebay without much worry.
Best VPN for KSA – All Summed Up
The providers that we put forward are companies that have been on the market for years. These VPNs handle a large group of satisfied customers. The prices will, of course, be different from one provider to another.
This highly depends on the kind of needs you have as a user and the array of features provided by a VPN service. Companies like ExpressVPN, BulletVPN, NordVPN, and SurfShark will grant you access to hundreds, if not thousands of VPN servers across the world. If you already have an idea about virtual private networks and what they're for, you can just scan through the listing below. Take a look at our list of Best VPN to use in the Kingdom of Saudi Arabia here:
You'll also be able to connect a good number of devices. This includes your PC, Mac, Tablet, Smartphone, PS4, Apple TV, Amazon Fire TV, Xbox, Roku, and plenty others. Also, expect an "easy-to-follow" setup manual if your provider has good credibility.
If you're the type that would prefer testing out a service before paying for it, then look for providers that offer a 30-day refund policy Also, try to avoid companies that offer their VPN services for free. They will only end up frustrating you with their low-quality service and super slow connections.
Best VPN for Saudi Arabia – In-Depth Review
Since you're introduced already to the VPN industry, shall we begin with our detailed best VPNs for KSA review? Here we go.
1. ExpressVPN – The Best VPN for Saudi Arabia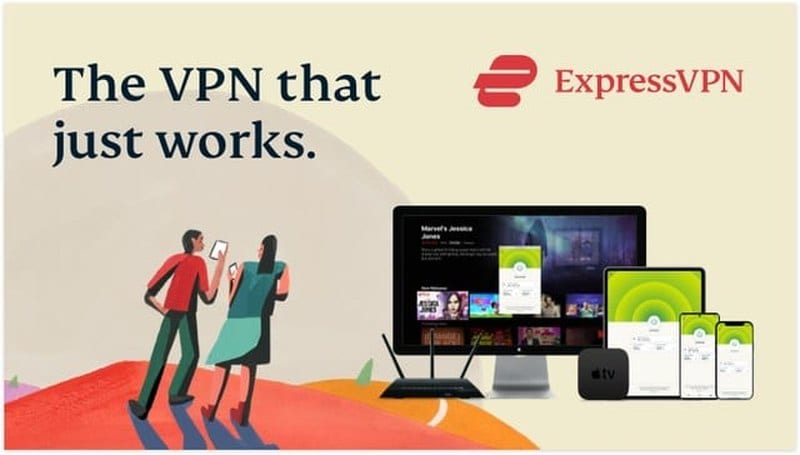 ExpressVPN's user-friendly software, excellent support team, and quality services easily grant this provider the number one spot on our list. Don't get me started on their large network of servers. No wonder it's this popular among users. With thousands of servers spread in over 94 countries, connections to their network are easily made. There's always a server located close by no matter where you are in the world. 
The company's customer service is remarkable. Not only are they approachable and reachable, but they're also available 24/7. If you ever experience an issue when trying to connect to the Internet in Saudi Arabia, you can contact the support team via email. You can receive a help ticket from their site or benefit from their live chat service.
Although many consider ExpressVPN to be more expensive than other providers, this service's stealth security features and fantastic performance are what they are paying for. If you are still uncertain, you can make use of their 30-day money-back guarantee policy. Then, you get to decide whether or not you want to stay subscribed to the service. 
Pros
More than 2000 servers in 94 countries.
30-day money-back guarantee.
24/7 support
AES with 256-bit keys encryption.
MediaStreamer Smart DNS
Zero-log policy.
Five simultaneous connections
2. BulletVPN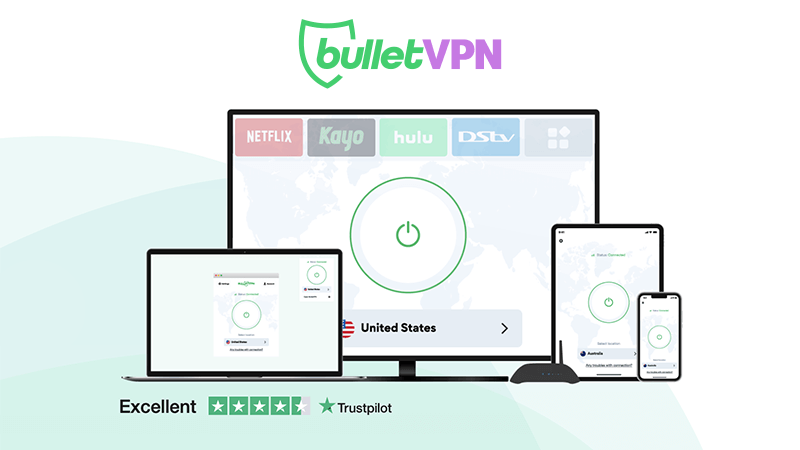 Users who resort to BulletVPN benefit from the free Smart DNS that comes with its package. Although having a Smart DNS is not the same as a VPN in terms of security, it serves as a decent unblocking tool.
Those who subscribe to BulletVPN are able to pay for their subscription anonymously– also through Bitcoins. The company supports P2P file transfers for those interested. Other features include DNS leak protection, automatic kill switch, and the most recognizable of all, fast servers. 
Please note that during our tests, BulletVPN was the only provider that was able to unblock any streaming service we tested it with.
A kill switch will not allow the exposure of your IP address when your internet connection drops. 
Pros
Up to 150 servers worldwide.
256-bit AES encryption.
Connects up to 6 devices.
Unlimited P2P traffic.
No-logs policy.
User-friendly clients for all major operating systems.
Unlimited bandwidth.
3. NordVPN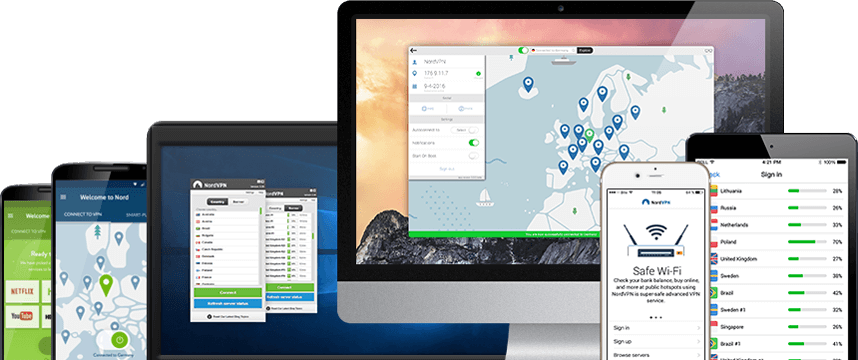 With NordVPN being based in Panama, there's no way any third party can get a hold of your data. Neither your government or ISP can monitor your activities or find out what you are doing online. This is basically because the country where Nord is does not comply with the data retention laws. 
This VPN provider allows up to 6 simultaneous connections. This means you can share one VPN connection on six devices all at the same time. Most of the features NordVPN has to offer are exclusive to NordVPN alone. One example is its Double VPN feature. This is where traffic gets routed through two VPN servers, not just one.
The zero-logs policy also helps increases users' level of security and privacy. You get to browse the web without knowing that you are not being tracked, and you're free to do whatever you want. 
Pros
5000+ servers in more than 60 countries.
SmartPlay Smart DNS.
AES-256-CBC with a 2048-bit DH key encryption.
Kill Switch.
6 connections per account.
No-Logging policy.
CyberSec
Double VPN.
30-day money-back guarantee.
Cons
A bit expensive compared to other providers.
Bumpy speeds on certain servers.
Conclusion on the Best VPNs in KSA
As an expat hoping to travel to Saudi Arabia for better work or wage opportunities, the high level of strictness in the content accessible through the Internet might shock you at first. Having to cut down on your social media may also not be a very welcomed idea. If such conditions do not sound as appealing to you, then the best alternative you'd have would certainly be signing up with a well respected VPN service.
This would allow you to regain your online freedom. You can do so by restoring access to channels and media sites that you're used to. Not only that, but you'll also have the means to remain active on all the social media sites that you use to communicate with family and friends. Your data will be kept safe, and your privacy assured.
It's not a matter of grasping at straws at all, obviously, you need a VPN in Saudi Arabia, so which one is it going to be? Tell us all about it in the comment section.
Best VPN for Saudi Arabia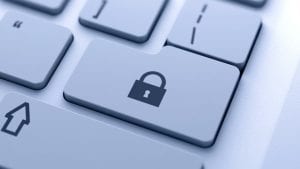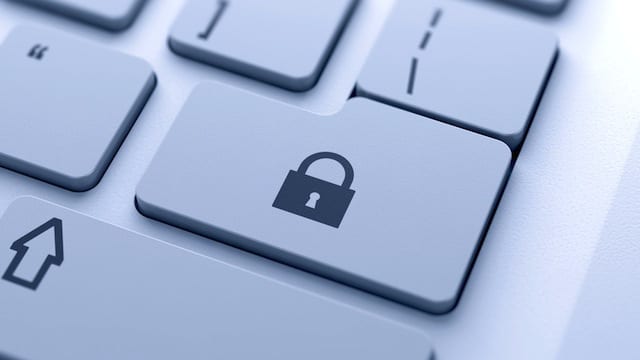 Name: ExpressVPN
Description: It can be somehow difficult to find a VPN that works properly in Saudi Arabia. Out of all VPNs we've tried, ExpressVPN turned out to be the best.
VPN Apps

Access Geo-Restricted Content

Support

Speed

Refund Policy