Which is the best VPN to bypass UFC Fight Pass blackouts in 2021? Every night is fight night once you get a top-ranked VPN provider that'll allow you to bypass UFC Fight Pass blackout restrictions in USA, UK, Canada, France or elsewhere across the world. UFC Fight Pass blackout restrictions prevent MMA fans from streaming live UFC PPV events. This means they're forced to do with missing out on the many popular sporting events. To remedy this, I've put together a comprehensive guide on the best UFC.TV VPN review for 2021 that you could use before choosing your VPN service to bypass Fight Pass blackouts on PC, Mac, Fire TV Stick, PS4, Roku, Xbox, Android, or iOS devices.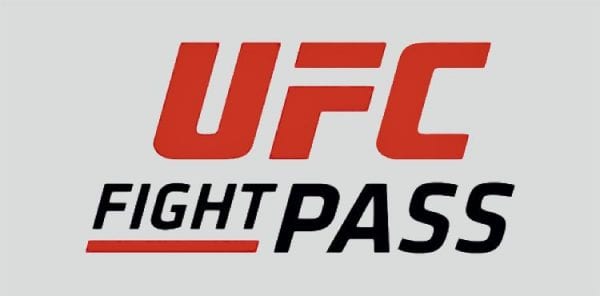 UFC Fight Pass Blackout Restrictions – Quick Summary
"Due to broadcast restrictions, this video is not available within a UFC FIGHT PASS subscription or as a pay-per-view in your region. Please check your local TV listings for viewing information."
"This event is currently blacked out in your region."
That basically is the blackout error you get if you try to watch UFC PPV events live on Fight Pass in a region where blackout restrictions apply. You have two wait 48 hours to be able to watch that same event on-demand via UFC.tv. Blackout restrictions also mean that you cannot purchase pay-per-view events on UFC.tv.
How to Bypass UFC Blackouts
If you're in a region where the fight's rights belong to a certain channel, purchasing it might seem next to impossible. Don't fret. I got you covered. Here's how you can workaround geo-restrictions when it comes to UFC Fight Pass. You can also use these steps to purchase the UFC PPV at a cheaper price.
First, you need to invest in a VPN that has servers around the world. What good is a VPN if it doesn't offer you a non-blacked out region? If you're still searching, ExpressVPN is what you need.
Go to their website and sign up for their service. You get a 30-day money-back guarantee upon subscription.
Download and install their VPN application on a compatible device such as Android, iOS, PC, or Mac.
Sign in with your VPN account. Here's the tricky part. Connect to a server where blackouts are not imposed on Fight Pass. As a guaranteed option, select the Philippines as UFC PPVs cost $17 as opposed to the $65 MMA fans in other regions have to pay.
Once you're connected, head back to UFC Fight Pass and try to purchase the event again.
Congrats. You can now get UFC PPVs even if you're in the United States.
Best UFC Fight Pass VPN Review 2021
A good VPN service provider is one that allows you to unblock geo-restricted channels and sites for you especially if you tend to shift bases and travel a lot. In this case, you'd need a provider that has a good number of VPN servers scattered across the world like ExpressVPN. Here are some of their benefits.
VPN allows you to bypass blackouts restrictions imposed on UFC.tv, NHL.tv, MLB.tv, NFL GamePass, and NBA League Pass.
24/7 support means you'll always have someone to consult with in case you run into any issues.
All your Internet traffic is securely encrypted.
ExpressVPN offers software for iOS, Mac, Windows, Linux, and Android that's easy to use and set up.
You can even unblock streaming channels that are not available in your region.
ExpressVPN has VPN locations in both Japan and South Korea. Download and install their VPN app, sign in, and then connect to a VPN server in those locations from within the app. That's all it takes to bypass UFC blackout restrictions. Here are our top picks when it comes to the best UFC.tv VPN in 2021.
Best UFC Fight Pass VPN Review 2021 (Smart DNS Alternative)
Smart DNS is another way you can use to bypass UFC Fight Pass blackouts outside the US on your Samsung Smart TV, Apple TV, LG Smart TV, iPhone, iPad, Roku, Xbox 260, Windows or Mac. Here are some points you need to consider before using Smart DNS.
Your IP address doesn't change when using Smart DNS. This means you'll still access all your local channels.
Smart DNS doesn't really encrypt your traffic and so your ISP will still be able to track your activities online.
Your ISP will also be able to implement transparent proxies if you happen to be using Smart DNS.
All the Netflix regions are supported and interchangeable through a drop-down list of options.
Perhaps based on the above list of features, Smart DNS feels like the right choice for you. If this is so, a good place to start would be with Unlocator, You can go through their free 7-day trial version first to test them out.
Best VPN to Bypass UFC Fight Pass Blackouts – Closing Thoughts
In a nutshell, you basically have most of the information you need to get you to stream UFC Fight Pass while you're anywhere in the world blackout-free. We would love to hear how your experience was in setting up your streaming device so don't hesitate to leave us a comment in the section below. We'll be sure to get back to you. If you know of any other reliable VPN once can use to get around UFC Fight Pass blackouts, also share your insight with us.
ExpressVPN Review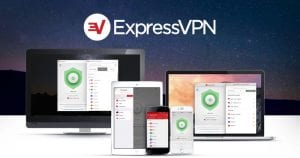 Name: ExpressVPN
Description: ExpressVPN is a VPN service that allows you to browse the web anonymously and unblock geo-restricted sites.
Price: 12.95
Currency: $
Operating System: Windows, OSX, Android, iOS
Application Category: Multimedia
Refund Policy

Speed

Support

VPN Apps