Best VPN for Vizio Smart TVs
|
2018 is a good year for Vizio, it just so happens that their 65-inch P-Series Quantum TV has made a killer debut. The California-based TV company has done a remarkable shift in the quality and accessibility of their new range of SmartCast operated Smart TVs. The budget-friendly options make Vizio a common name in many American households. After the 2018 releases, the only thing that could make the TVs even better is hooking them up with a VPN. A VPN will let you unblock websites, bypass geo-blocks, and access services and apps not available in your country. Read on to find out which VPN works best with Vizio Smart TVs.
Best Vizio Smart TV VPNs Summed Up
If you're aware of what a VPN does and know how to install a VPN onto a Smart TV like Vizio, there's no need for you to read the rest of the article. The Best VPNs for Vizio Smart TV are:
Best VPNs for Vizio Smart TVs
The differentiating factor between a Smart TV and a regular TV is the ability to connect to the internet. Smart TVs act like streaming platforms, giving you access to a range of apps, services, and content, all in one place.
The internet isn't very safe, however, and Smart TVs don't exist in a world without cybercrime and data theft. They're also not very private, your ISP or a third party can easily find out what you're watching, when, and on what channel/app. To protect yourself from possible attacks and espionage, you need to have a VPN. Very simply, a VPN will do 3 things:
Encrypt your data, protecting you against data theft.
Re-route your traffic through a secure connection, blocking third parties from seeing your online activity.
Hide your real public IP address, giving you an IP that matches the server you connect to.
Changing your IP address will give you access to content only available in other countries, and can even open up new channels and apps for you to use. In other words, a VPN is a great Smart TV companion. Here are the top 3 VPNs for Vizio Smart TVs:
ExpressVPN
Even though ExpressVPN is a little on the pricey side, this is the best service you can get when it comes to VPNs. ExpressVPN has 2000 servers in 94 countries, making it a great VPN for unblocking websites and apps. It also offers a 256-bit AES encryption,  DNS/IPv6 leak protection, split tunneling, and a kill switch to guarantee your privacy online. ExpressVPN also has a Smart DNS feature, which is great for unblocking a variety of channels simultaneously. ExpressVPN has a list of handy installation guides online for users who want to install the VPN on devices that don't have a native VPN app. To add to all of the above, ExpressVPN is one of the few VPN providers who can still unblock American Netflix!
Read the full ExpressVPN review here, and don't forget to try the service out yourself. You have nothing to lose, as they offer a 30-day Money Back Guarantee, no questions asked!
BulletVPN
Not as pricey as ExpressVPN, option 2 is a great VPN provider with yet another free Smart DNS feature. BulletVPN quickly ran up the ranks of VPN providers to become one of the best services out there. The VPN may have a lower server count than the other two suggestions, but BulletVPN manages to give decent global server coverage regardless. As a streaming VPN, BulletVPN also boasts the ability to unblock US Netflix and has optimized its servers to guarantee a fast streaming experience.
Here's BulletVPN's full review so you can see all of what this provider can offer. The cool thing? They also have a "no questions asked" 30-day refund policy!
NordVPN
The third option for Vizio Smart TVs is NordVPN. They also have a Smart DNS feature, Smart Play, and rival any VPN provider with their server count. NordVPN also offers a double VPN encryption feature, a 2048-bit SSL encryption, and up to 6 simultaneous device connections ber account. Their servers all support fast internet speeds and give you a seamless streaming experience.
You can read NordVPN's full review here. Once again, give the provider a try by benefiting from their 30-day refund policy!
How to Install VPN on Vizio Smart TVs
Vizio Smart TVs don't support native VPN apps, so you have to configure your VPN to work on your Smart TV. Don't worry, it's not as complicated as it sounds. Here are 3 ways you can use to get your VPN to work on a Vizio Smart TV:
Install the VPN on your router: If you install a VPN onto your router, any device connected to your internet will be protected by the VPN. This option only works if you have a VPN compatible router, but most new routers do. You can read this guide for a more detailed explanation on how to install your VPN on your router.
Share your PC or Mac network connection with your Smart TV: You can bypass the configurations entirely by install the VPN app onto your Mac or PC and sharing your network connection with the Smart TV. In other words, the Smart TV would access the internet through a hotspot connection from your desktop. Here's a more detailed guide for sharing your connection on Windows that could help.
Use a Smart DNS proxy: One of the reasons I suggested these VPNs is for their Smart DNS feature. A Smart DNS isn't exactly like a VPN but can be directly configured onto your Smart TV. Each of the providers mentioned above has guides on configuring their Smart DNS feature on their respective websites.
Best VPN for Vizio Smart TV – Final Thoughts
In the age of cord-cutting, Smart TVs' popularity is growing exponentially. Vizio Smart TVs now offer a wonderful platform powered by SmartCast (based off of Google's Chromecast). It's easy to use and controlled via an application you can download on your Smartphone. It also has a range of free and no-subscription content you can binge on. With a VPN, you can take your Smart TV to new levels of privacy and quality of entertainment.
Best VPN for Vizio Smart TVs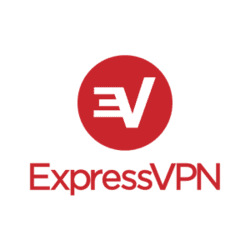 Name: ExpressVPN
Description: ExpressVPN has everything you need for a safe and versatile streaming experience on Vizio Smart TVs.
VPN Apps

Access Blocked Content

Speed

Support

Refund Policy