Buffered VPN is a "new" service provider that's currently sweeping the market. Reviews for this VPN range from good to bad, and it seems like the past year has been a year of updates for
Buffered
's tech team. Now that the VPN provider has settled down with the tweaks and changes, we thought it was time to test out Buffered VPN for ourselves and see if it's worth the expensive price tag. Read on for The VPN Guru's full and
unbiased Buffered VPN review
.
Please note that recently Buffered VPN joined J2 Global through a merger with Encrypt.me. In other words, new users won't be able to sign up through the Buffered VPN service itself. However, existing Buffered customers will now be able to use all of Encrypt.me's apps and services at no additional cost.
---
Buffered VPN – VPN Overview
Pros
Fast internet speeds
Transparent privacy statement
Unblock Netflix
User-friendly apps and website
Live Chat Support
5 Simultaneous Device Connections
Firewall based killswitch
Cons
Expensive subscription
Only uses OpenVPN protocol
Headquartered in Hungary, operated in Gibraltar
Some data logs
Limitations on Refund Policy
Servers and Locations
Having a good server network is always a plus with VPN providers. This gives users more connection options, especially when it comes to unblocking content abroad.
In essence, buffered VPN doesn't have a lot of servers compared to other VPN options. The service is still in the works and according to their website, they offer high-speed VPN servers in 37 countries.
However, when we checked their website and counted the countries manually, we could only come up with 28.

Australia
Austria
Belgium
Bulgaria
Canada
Czech Republic
Denmark
Finland
France
Germany
Greece
Hong Kong
Ireland
Israel
Italy
Korea
Luxembourg
Netherlands
New Zealand
Norway
Russia
Singapore
Slovakia
Spain
Sweden
Switzerland
The UK
United States
As seen above, most of the servers are located in Europe, but there is decent coverage around the world. Perhaps, in the future, we can see a few more servers in South America, Asia, Africa, and the Middle East.
We don't know whether beefing up their server network to 37 is an attempt to attract more customers or just to hide the fact that they lack a lot in this department.
Privacy and Security
Buffered VPN – Privacy
Buffered VPN is headquartered in Hungary, which means they fall under the EU's data retention laws. They operate out of Gibraltar, though, which is a British Overseas Territory. This could be a little problematic, as a court order can force Buffered to hand over any kept data on their users, and they do fall under UK jurisdiction. Buffered has been transparent enough to state that it shares aggregated data with advertisers and business partners, but if you read their privacy statement you'll know that they give their users total control on what happens with the stored data.
The good thing is that Buffered doesn't actually store its data in Gibraltar or Hungary, they store it in the Netherlands.
To  remove consent on sharing your data, you should:
Go to App settings on your Buffered App > General Settings > Contribute to app development > toggle off "Report Operational Errors".
Buffered VPN – Security
One thing I will hand Buffered is their commitment to security. They use 256-bit Blowfish encryption, which has yet to be broken, to encrypt all of your data. As for their VPN protocols, Buffered VPN only offers an OpenVPN option.
This isn't bad if you're only considering security, as OpenVPN is the standard protocol that should be used by all VPNs.
VPN Apps
Buffered offers the standard VPN apps for:
Because Buffered uses OpenVPN exclusively, it's configurability on devices that don't have native VPN apps is easy. Buffered even offers a list of handy guides to help you set up your VPN on:
pfSense
Apple TV
Amazon Fire TV/ Fire TV Stick
Kindle Fire
Tomato-Enabled Routers
DD-WRT Routers
Linux
Speed and Support
Speed
Depending on your internet connection, Buffered VPN actually has very good internet speeds. In fact, Buffered constantly optimizes their servers to provide the highest speeds possible for a VPN. Since their servers are constantly used for P2P sharing and torrenting, speed and server reliability are a high priority for Buffered.
Support
Buffered VPN took their time building up a customer support team they can be proud of. When they first started out, they offered a wide range of tutorials, guides, and informative blogs to help out their user base. Now, Buffered has a live chat option.
I tested out their live chat and was pleasantly surprised. Not only was it clear that I was talking to a real person, I was happy to see that the chat agents (I tried it out more than once) knew Buffered's policies very well. I asked a variety of questions related to the way Buffered works and the laws/policies it follows, all of which were answered promptly and in a very helpful manner.
Pricing and Accounts
Buffered VPN offers 3 different pricing plans for the same service: A monthly plan, a bi-annual plan, and an annual plan.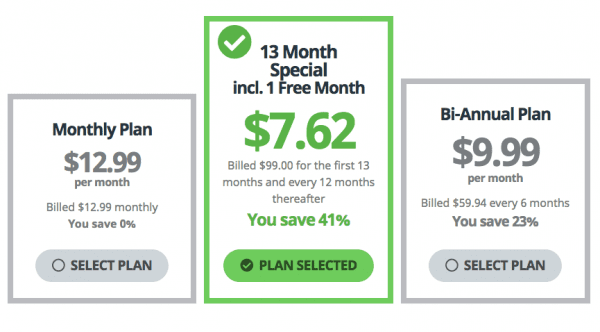 The first thing you might notice is that the plan is expensive. It's as expensive (a little more even) as ExpressVPN, which is considered the best VPN service provider out there. For a new VPN provider, the fees don't really match what's on offer. The plans are as follows:
Monthly: $12.99 /month.
Bi-Annually: $9.99 /month (Billed as $59.94 every 6 months)
Annually: $7.62/month (Billed as $99.00 every 12 months.)
The annual plan comes with a free month with every new subscription.
As for your account, you'd be able to use it with up to 5 simultaneous connections.
Payment Options
Buffered VPN has 3 standard payment options:
Credit Card (Visa, MasterCard, Discover, American Express)
PayPal
Bitcoin
Considering the versatility most top-tier providers have for their payment options, Buffered VPN doesn't do much in this department.
Other than Bitcoin, there are no anonymous methods of payments accepted by Buffered, but it's a very good attempt towards maintaining users' anonymity while signing up for their service.
Refund Policy
Buffered has a 30-day refund policy, which we consider as a requirement for all VPNs. However, unlike some of its competitors, the refund policy is not a "no questions asked" one.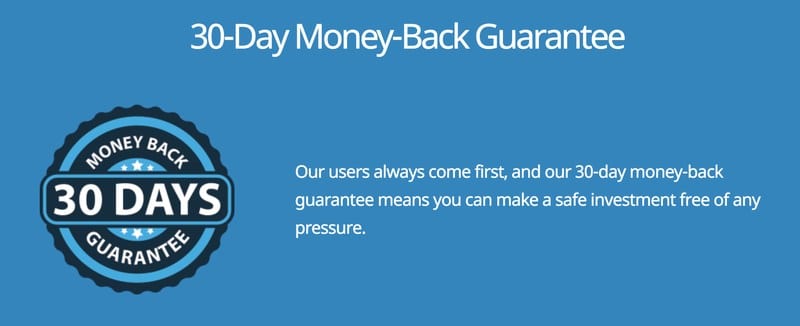 In order to get a Buffered VPN refund, users have to get in touch with their customer support and request a refund within 30 days of purchase.
However, the user should also provide them with a reason validating his/her request so they can properly review and document the case.
So, can we say that they might not accept the refund request? It's up to them, but we certainly do not call this a no-questions-asked money-back guarantee.
Another contingency that you should be aware of, and this one is for mobile users only:
If users get the Buffered subscription through their mobile app, they are not eligible for Buffered's refund policy. You are, however, eligible for the App Store's refund policy.
This is what their website states on the matter:
"If you get a subscription through our iOS app, our refund policy will not be valid – only Apple's 14-day refund policy applies.
If you get a subscription through our Android app, our refund policy also will not be valid – only Google Play's refund policy applies.
Basically, it's not an easy refund process to go through. Users should be well aware of when, how, and why they're asking for their money back, which isn't a good sign for Buffered.
Free Trial
Before we started to evaluate the VPN, we looked for any option for a free trial. The website stated nothing and their pricing section included nothing as well.
When we downloaded the Android app, it greeted us with a free trial sign up. Apparently, mobile users can benefit from a 1-hour free trial if they sign up through their Android or iOS.
As a start, 1 hour is definitely not enough to manage the pros and cons of a certain provider. That's one problem. The other one is that we didn't even get to try it out.
The page popped up, we clicked on sign up, and we entered the desired credentials. However, when we clicked on Join Buffered, a "Sign Up Failed" error appeared, blocking our attempt instantly.
We tried it on another Android device and the same results were witnessed. Well, at least they offer a 30-day money-back guarantee, despite it being not-so-straight forward.
Extra Features
I wouldn't exactly call Buffered VPN a feature's heavy provider, but it does have some nice additions here and there:
A Firewall Killswitch
A built-in Speed Test
Unblock Netflix (for now)
Port Discovery
The kill switch is a feature that should be included in all VPNs, but sadly, isn't. This makes sure that if your connection drops, your data is still secure. The built-in speed test is an unusual yet handy tool that lets you test out the speeds of your chosen server. Port discovery scans WiFi connections for open ports, allowing you to use public WiFi in hotels, airports, and restaurants without having to ask for the password.
As for Buffered's ability to unblock Netflix, that depends on the server you connect to and on whether or not Netflix caught on to Buffered's IPs or not. The newer the VPN is, usually, the more likely it can unblock Netflix at the beginning. Time will tell if Buffered VPN will continue to provide this service.
Buffered VPN – The Verdict
Buffered VPN is an expensive VPN, considering it doesn't offer the users as much as the other VPNs within that price range do. When comparing it to another expensive provider, ExpressVPN, Buffered falls short on the features it offers, the servers it has, the data it collects, and its refund policy. Had Buffered been a little cheaper, I would have suggested trying it out. However, even though it's a good VPN overall, the price really isn't worth it.
That being said, if the price is no concern to you, Buffered VPN isn't that bad. It does a solid job of keeping your traffic secure and private and does a good job with granting you access to geo-blocked content. In case you aren't all that convinced with what this VPN provider has to offer, check out our top Buffered VPN alternatives.
Buffered VPN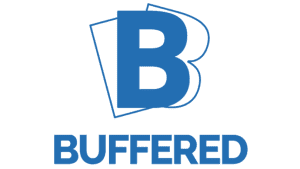 Name: Buffered VPN
Description: Buffered VPN isn't that bad. It does a solid job of keeping your traffic secure and private and does a good job with granting you access to geo-blocked content.
Price: 12.99
Currency: USD
Operating System: Windows, OSX, iOS, Android
Application Category: Cybersecurity
VPN Apps

Support

Speed

Server Location

Security & Privacy