Is it possible to mirror an Android on an Apple TV using the AirPlay feature? AirPlay is yet another product of the Apple stable and is a proprietary protocol suite/stack that enables wireless streaming between video & audio devices, device screens, and photos with their related metadata. The concept was originally applicable only to Apple-manufactured ' devices and software and initially called AirTunes, usable for only audio.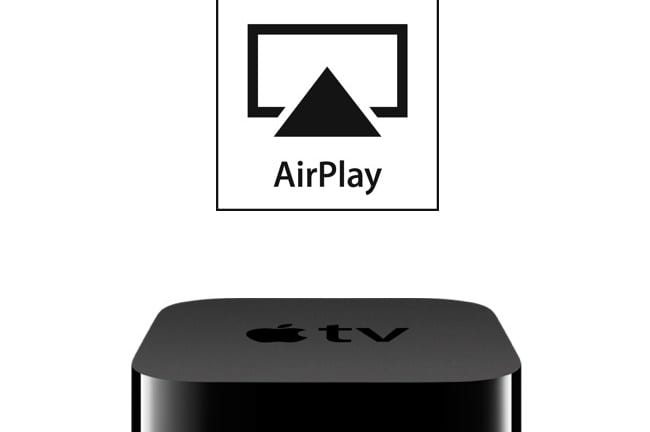 How to Use AirPlay
In order to use Airplay, you need to connect with the same Wi-Fi network that your iOS device is hooked up with and the device you desire to AirPlay to. On the iOS device, swipe up from the screen bottom and open the Control Center. Once this is done, make a horizontal swipe and get into the Now Playing screen.
On the flip side, however, even though AirPlay had made stuff sharing between phones and TVs incredibly easy, it was applicable to Apple gadgets only. Any effort to share content with an Android device led to absolute and often frustrating failure. The good news, however, is that with the advent of 3rd -party streaming apps, Android and Airplay are finally on the same page.
Apps to Stream from Android to Airplay
Here's a list of top Android apps you can use to Airplay your Android smartphone to your Apple TV:
1. LocalCast
This is my favorite app when it comes to casting videos, music, and images to Internet-connected devices across the house. LocalCast gives you the ability to cast your phone or tablet, NAS (DLNA/UPnP or Samba), Google Drive, Google+, Dropbox or a webpage to a Chromecast, SmartTVs, Roku, Nexus Player, Apple TV, Amazon Fire TV or Stick, Sony Bravia, Samsung, LG, Panasonic and other SmartTVs, Sonos, Xbox 360, Xbox One or other DLNA Devices.
How to Use LocalCast to Stream Android to Apple TV via AirPlay
All in all, this app is pretty easy to set up.
Download the LocalCast app from Google Play Store.
Turn on your Apple TV.
Make sure both your Android and Apple TV are connected to the same WiFi network.
Launch LocalCast and click on the Casting icon in the bottom-right corner.
Select "Change" and turn on "Apple TV"
Now select "OK".
The app will now scan your network for any Apple TVs.
Once that is done, choose your Apple TV from the list of devices that become available.
You can now cast local videos, images, music, and even online videos from your Android device to your Apple TV.
2. DoubleTwist 
No, this has nothing to do with dancing! DoubleTwist comes with a triple threat. This free media manager serves as a podcast manager and unified player of music while also syncing your personal iTunes collection that includes music, playlists, photos, and video between your Mac & Windows desktop computer and the Android device.
A nominal charge of about $5 is payable to unlock the AirPlay and AirSync functions along with DLNA support, album art search, equalizer, and removal of podcast ads. DoubleTwist is streamable to any device compatible with the AirPlay standard in your Wi-Fi network that already exists.
3. Allcast
Allcast gladly beams content from any mobile device to multiple set-top boxes for streaming as also to dongles. It's compatible not only with Apple TV and other assorted AirPlay-enabled devices but also offers in its wake DNLA support, enabling communication with Chromecast, Xbox 360, Amazon Fire TV, WDTV, Roku as also quite a few Sony, Samsung & Sharp smart TVs.
Additionally, Allcast draws content from a Google Drive that's connected, Dropbox accounts and devices for local storage. However, Allcast's free version has been intentionally hamstrung, with a 5-minute playback limit in terms of video and photos unless a fee of $5 is paid to upgrade.
4. Allstream
If you want to stream music only or wish not to change over to a new music player, Allstream is just the thing for you. It offers both DNLA and AirPlay connectivity, this app that initially comes for free acts as a transmitter only.
This, in other words, means you can get to keep the music player you prefer and this could be either Spotify, Rdio, Google Play Music or TuneIn, while also being able to stream to all existing AirPort Express, XBox 360, XBMC, PS3 or Apple & Samsung Smart TVs.
It needs to be borne in mind, however, that Allstream stipulates that your mobile device should be rooted to work smoothly and it also ceases to function after the predetermined time limit is over and 5 Euros or its cash equivalent in other countries needs to be paid in order to again unlock it. It does seem that you need to root your Android device as well to take full advantage of the Allstream app.
5. AppleTV AirPlay Media Player
As the name suggests, AppleTV AirPlay Media Player from ZappoTV has been specifically designed for use with Apple TVs. This app which again comes for free makes it possible for you to beam any content that is Android-based, content available on the local network as also the greater Internet to any AppleTV. 
In addition to this, it also empowers your Android-based device or phone to perform as a remote control with all-in-one qualities. Search, browse and share any content from numerous online sources that include YouTube, video podcasts, Flickr, SHOUTcast, Picasa, and Facebook (watch out for that fake news on Facebook though!). Of course, you need to run Android 2.1 or its later versions and also have an account on ZappoTV to use AppleTV AirPlay Media Player.
6. Twonky Beam
Twonky Beam's available both on Android and iOS because of its dual AirPlay-DNLA abilities. It is connectable to numerous streaming boxes and TVs and transmission and/or brand don't matter. These include the Xbox 360, Apple TV, Rokus, and AT&T systems (U-verse).
It uses the UPnP standard to share content between multiple devices on the home network. This consequently allows you to easily save media from your local network to your own mobile device and also to stream content from a phone to any TV. Of course, this requires iOS 6 or Android 4.0, at least.