How to Watch GCN+ Anywhere in the World
|
Cycling fans can sometimes find it difficult to watch their favorite events online. While the big tours such as Tour de France, Giro D'Italia, and Vuelta Espana get a lot of coverage, smaller events are often ignored.
Add to that the fact that most cycling enthusiasts don't want to shell out a subscription fee for a sports channel they are only ever going to use to watch cycling.
GCN+ is a streaming channel that mostly covers cycling events. While it is available almost anywhere in the world, the races you get to watch depend on the region you reside in.
In other words, French GCN+ subscribers might not be able to stream an event their American counterparts are watching and vice versa.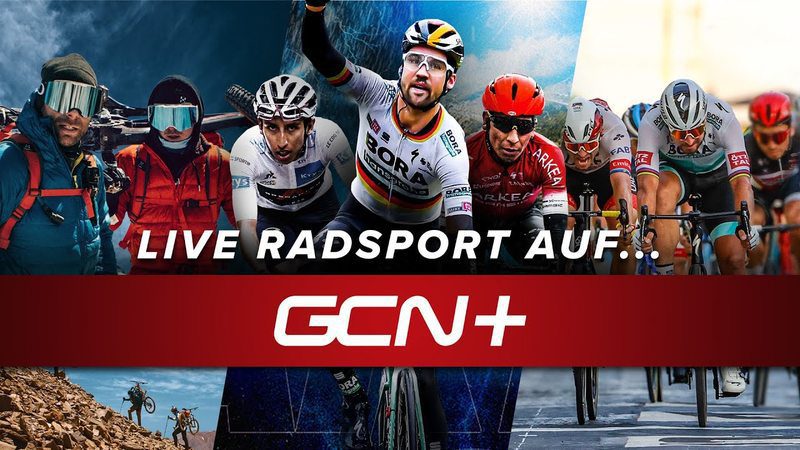 Which Races Are Available on GCN+ Where?
In order to find out whether a particular cycling event is available in your region or not, you can check the GCN+ live streaming schedule per region.
In case the race is broadcasted in your country, you're good to go. If not, you need to change your GCN region.
"How can I do that?" you might ask. The answer is simple. All you need is a VPN.
How to Change GCN+ Region using a VPN?
Time needed: 4 minutes
The steps provided below are all you need to switch your GCN account to any country you want..
First, get a VPN subscription.

Plenty of VPN services work with GCN+. For the sake of this tutorial, we used ExpressVPN.

Then, download and install the VPN application on your device.

VPN apps are available on Windows PC, Mac, Android, FireStick, as well as iPhone and iPad.

Next, launch the VPN app and sign in with your credentials.

All you have to do is enter your username and password.

Connect to a VPN server.

From within the VPN app, choose a VPN server to connect to it. The region of the server depends on the event you want to watch. Check the schedule to find out which races are being broadcasted in what country.

Finally, head over to GCN+.

You will now be able to stream any cycling race you want.

Watch any streaming service regardless of where you are.

Keep in mind that a VPN only spoofs your online location. You still need a valid subscription to the service you wish to unblock where applicable.
What is GCN+?
Global Cycling Network (GCN) is a website and YouTube channel that provides cycling-related content, including news, reviews, training tips, and race coverage. The website and YouTube channel are aimed at cycling enthusiasts of all levels, from recreational riders to competitive racers.
They create and share a wide range of content, including how-to videos, product reviews, race highlights, and more. GCN also have a website where you can purchase cycling-related merchandise. They have been active since 2010 and have a large following of cycling fans.
What is a VPN?
A VPN, or Virtual Private Network, is a technology that allows users to create a secure connection to another network over the internet. This can be used to access resources on a private network (such as a corporate network) from a remote location or to securely access the internet when connected to an untrusted network (such as a public Wi-Fi hotspot).
VPNs use various protocols and technologies to encrypt the connection and authenticate the users, ensuring that the data transmitted over the connection is secure and private.
By connecting to a VPN, you get to conceal your real IP address. The IP address you will appear to be browsing the web from is that of the VPN server you're connected to.
Best VPNs for GCN+
As mentioned above, you can use plenty of VPNs to unblock GCN from anywhere in the world. We recommend using any of the services we listed below to fix your cycling itch.
GCN+ Frequently Asked Questions
Yes, Global Cycling Network is available worldwide. However, the racing events you get to watch depend on the country you currently live in.
How can I find out whether a cycling event is available in my GCN+ region?
To figure out whether a certain cycling event is being broadcasted by GCN+ in your country, check their broadcasting schedule.
A monthly subscription to GCN+ costs $8.99, whereas a yearly subscription costs $49.99 in the US.
Keep in mind that the pricing also changes depending on your region. In the EU, for instance, a monthly subscription costs 6.99 euros, which is fairly cheaper than in the US.
Can I use my existing GCN+ account with a VPN?
Yes, you do not need to resubscribe to GCN+ when using a VPN. In other words, an American GCN+ account can be used to watch races that are available in Europe while you're connected to a VPN server.
On what devices is GCN+ available?
You can watch GCN Plus on all major streaming devices. This includes PC, Mac, Android, iOS, Amazon Fire Stick, Android TV, Apple TV, Samsung TV, and Chromecast.
Final Thoughts
A GCN+VPN combination is all you need to stream your favorite cycling events from anywhere in the world. Have you tried using a virtual private network to change your Global Cycling Network region? Which VPN service have you signed up with? Share your experience with us.