How to change my Xbox One region to USA? Ever wondered how to get those great American or UK apps on your Xbox One abroad? Well, what you need to do is change your Xbox One region to USA or UK. Find instructions on how to switch Xbox countries in this step-by-step guide. I've also included info on how to bypass regional restrictions on Netflix, Hulu, BBC iPlayer, HBO Go, and other geoblocked Xbox channels.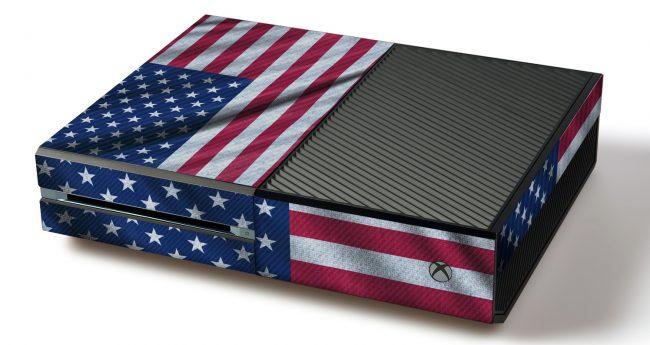 How to Change Xbox One Region? Step By Step
Switching your Xbox One region is fairly straightforward. Simply follow these instructions.
Turn on your Xbox One.
Go to 'My Games and Apps' from the Xbox Home Screen.
Select 'Apps' -> 'Settings'.
Now, choose 'System' -> 'Language & Location'.
Under 'Location', choose USA if you want to download Xbox app exclusively available in USA.
If you want to download UK Xbox apps, choose UK as your location.
Once done, restart your Xbox console.
There is no need to worry about losing access to apps and games you have previously downloaded on your Xbox. You can still find them on your Home Screen even after you change your Xbox One region.
How to Unblock American Xbox One Apps with Smart DNS Proxies
Unfortunately, gaining access to US Xbox apps is not enough. You still have to mask your Xbox One online location in order to be able to watch geo-restricted American content. There are basically two ways to do so. The first is Smart DNS proxies. Here's how to use Smart DNS on your Xbox to watch American or UK channels overseas.
First of all, you have to sign up with a reliable Smart DNS proxy service.

Do not use free DNS codes you find online

. They rarely work and will most probably jeopardize your online security/privacy.
Once you have register your Smart DNS account, setup Smart DNS on your Xbox One.
Now, restart your Xbox One and watch the likes of BBC iPlayer, Hulu, HBO Go, Crackle, Vudu, Amazon Prime, and FXNow.
Unlocator is a Smart DNS proxy service that actually supports unblocking geoblocked channels on Xbox One. You can sign up for a free 7-day trial to test their service risk-free.
Access US Xbox One Apps with VPN
VPN, or virtual private network, enables you to change your public IP address. You can use VPN to get an American or UK IP address from anywhere in the world. Not only that. VPN also encrypts all of your traffic and protects you from potential DDoS attacks while gaming online.
Unfortunately, Microsoft has not added a VPN client to the Xbox One. This means that you have to alternative methods to enable VPN on Xbox:

Setup VPN on your PC and enable 'Network Sharing'. This way, the Xbox One will share your computer's VPN connection.

If you want to unblock American apps such as Netflix, Fox, HBO, or Showtime, connect to a US VPN server.
For UK apps access, use a UK VPN server instead.
ExpressVPN are the go-to VPN provider when it comes to accessing geo-restricted apps on Xbox One. They have a 30-day refund policy as well. Other than that, you can use any of the VPN services in the following list to bypass regional restrictions on Xbox.
Change Xbox One Region – The Sum-up
To wrap it up, changing your Xbox country mainly involves two stages. First, you have to change the Xbox One Country Location. Then, use VPN or Smart DNS to access the geoblocked apps you have downloaded.