Over the last few months, Facebook has been in the news for all the wrong reasons. It had once been found to secretly bury trackers in the browsers of users, which allowed them to track their activities both online and offline.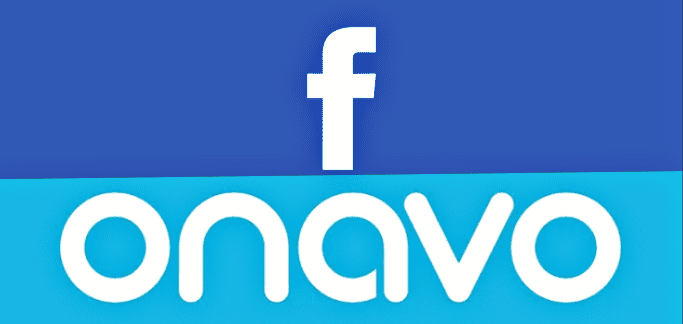 The Cambridge Analytica Scandal
Then the Cambridge Analytica scandal burst onto the scene and broke all data breach records Facebook had ever created for itself. Cambridge Analytica is a political firm that used data of around 87 million Facebook users with the help of an online quiz on the social network.
The data of the participants as well as their friends were used to predict voting trends during the 2016 elections. CEO Mark Zuckerberg even had to testify before the US Senate and offer explanations for the lack of data protection.
As if this wasn't enough, Facebook has managed to create a new problem for itself, by owning a VPN that's actually spyware. Onavo Protect was acquired in 2013 by Facebook and has been actively marketed as the VPN Facebook users should download for free to protect themselves online.
The app is integrated with the social media platform for iOS devices. The only difference it has from other VPNs is the explicit statement about data mining. Their privacy policy states:
"As part of this process, Onavo collects your mobile data traffic. This helps us improve and operate the Onavo service by analyzing your use of websites, apps, and data. Because we're part of Facebook, we also use this info to improve Facebook products and services, gain insights into the products and services people value, and build better experiences."
What is the issue?
Onavo Protect has been known from the beginning for collecting user data in the name of protecting it. This time it has made it to the headlines by pulling out of the Apple App Store after Apple required every app developer to have an updated privacy policy from October.
Apple Saw Through the Fog
There has also been talk that Apple requested Facebook to remove Onavo Protect from the store because it violates their guidelines on data collection.
Onavo Protect was simply another data collection tool for Facebook. Instead of keeping users safe from data theft, this spyware VPN makes them more vulnerable.
Once the VPN is installed on your device, Facebook gets to know everything that you—from downloading a new app, preferring YouTube over Facebook, or chatting on Skype. Early this year, its spyware-like functions were revealed, although it remained on the iOS app store then.
Why Are VPNs significant?
The ill-intentions of Onavo Protect proves yet again why people should only use a reputed, premium VPN. Over the last few years, the use of VPNs has grown dramatically, especially in the US and Asia.
The Internet is advanced and so are the bad actors. They are technologically advanced and sophisticated, whether they are cyber criminals, nation states, or the sneaky guy down the road. Earlier, VPNs were used only when accessing public Wifi, but now it is required even when you're at home, because you aren't safe anymore.
To protect their data and internet traffic, people are forced driven to use some of the most advanced and complicated technologies. The VPN is one such technology that many still don't understand well, but are willing to use it. Because of the promise to keep data safe, people put a lot of trust in the VPN.
Most VPNs claim to not log or store user activities, making them logless. However, not all VPNs are logless, even if the claim to be. 
Even when they call themselves logless they may secretly track user activities and maintain a database of user information. This information may also be shared with third parties.
Google Play to retain VPN
Onavo Protect cannot be called logless because it isn't a VPN at all. It is spyware. Spyware is a form of malware that sneaks into your device to spy on your internet activities, while sending the data to its maker.
Although the privacy violations of Onavo Protect had come to be known for its privacy violations a long time ago, its removal from the Apple store has created a new buzz.
Although Apple has removed the app, the Google Play Store will continue to carry it. However, this time people are more aware of the misdeeds of the app and are likely to stay away from it.