Mozilla's Firefox 63 update just rolled out, and it has some interesting new privacy features to look forward to. With the new Enhanced Tracking Protection feature, Firefox is taking its commitment to user privacy to a whole new level. Read the rest of this blog to learn the full story.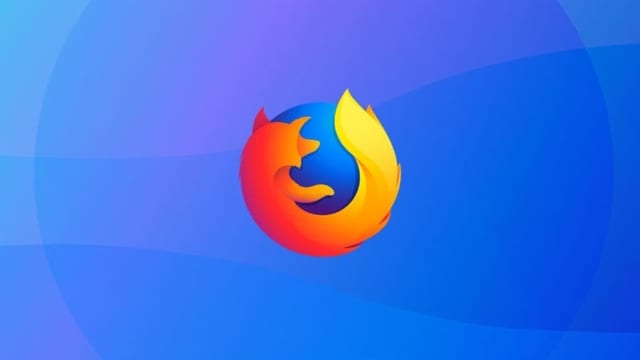 Firefox 63 – The Full Story
Mozilla's latest browser update, Firefox 63, now comes with an advanced Enhanced Tracking Protection feature to match their new approach to Anti-tracking. The feature may be off by default, but it's an interesting addition by Mozilla.
Firefox, Mozilla's web browser, was always open about being a pro-privacy browser. In our day and age, our online privacy is both an important concern and a difficult thing to maintain. Firefox 63 seems like an interesting step in the right direction. Here's what the Enhanced Tracking Protection feature does:
Block Trackers.
Block all third-party cookies (although Firefox itself doesn't recommend this option).
Stops cross-site tracking.
For now, Firefox 63 will act like Mozilla's test-run for this new privacy feature. According to post on Mozilla's blog about the latest update, this particular feature should be on-by-default in all Firefox browsers by 2019. They even give website owners and content creators tips on how to optimize their website to meet the new Privacy features rolling out.
Privacy Concerns with Web Browsers – Trackers, Cookies, and Ads
Trackers, cookies, and ads are tricky to block. The reason is that most website will end up breaking if you disable all of the trackers and cookies on them. For that reason, Firefox's newest update tries to give its users as much flexibility as possible when it comes to stopping unwanted trackers.
Since Firefox 63 gives you the option of selecting which kind of trackers you block, it tries to bypass the problems that showed up with its previous anti-tracking features. Mainly, Mozilla wants to make sure that the privacy feature protects you online without ruining your internet experience.
How to Change Privacy Settings in Firefox 63
Mozilla announced that the privacy feature should be turned on by default by the Firefox 65 update. Till then, you'll have to turn on the feature by yourself. Here's how you can do that:
Click on the Menu Button and open the menu panel.
Toggle on Tracking Protection.
Click on the Shield Icon in the browser address.
Customize the tracking option to work for you.
If you need more support on the different ways you can customize tracking with Firefox, you can check out Mozilla's very own support page.
Privacy-Centered Browsing with Firefox 63 – Final Thoughts
Mozilla's latest step towards user-centered privacy is definitely a step in the right direction. Guaranteeing total privacy while online is an almost impossible task. However, it's great to see that some companies are trying to get close to total user privacy. If you want to add even more privacy to your Firefox browsing experience, we suggest you incorporate a VPN into your arsenal of privacy tools. Try to go for credible and trusted VPN providers instead of free VPNs. Check out our article on the best VPNs for Firefox and our tips on staying safe on Firefox post if you need help figuring out what to do.