In Mainland China, 14 percent of the population use a Virtual Private Network (VPN) on a daily basis. For a country with over 731 million netizens, this means there are 100 million regular users. China is currently topping the charts among countries with the highest censorships. Using a VPN in China is crucial if you're a netizen who desires to bypass its 'Great Firewall' to view websites and censored content. But what if the VPN you're using is secretly owned by China itself? If that's the case, is it safe in terms of your online security and privacy?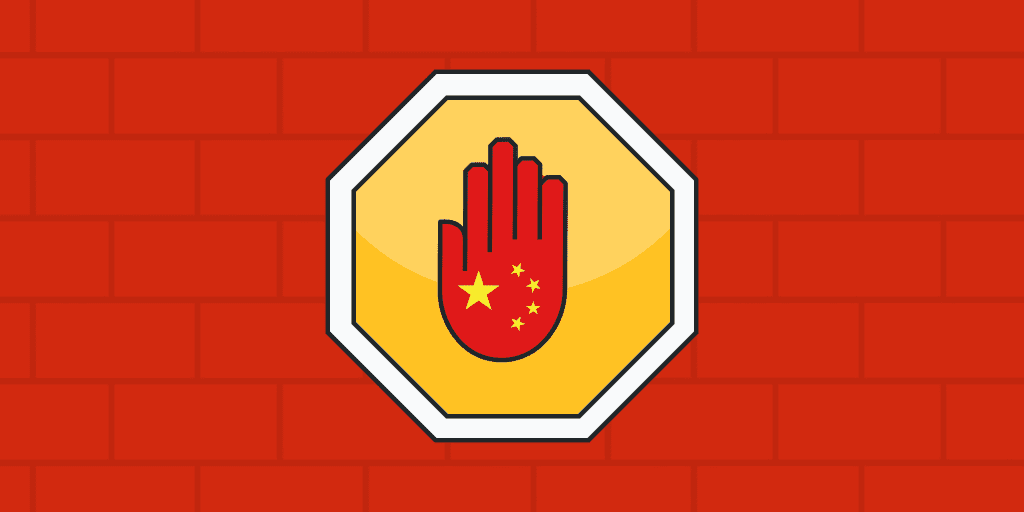 VPN 101 – In-Depth Analysis
A VPN – Virtual Private Network – is an internet tool that allows you to access blocked websites and view censored content. 
Typically, a VPN masks both your IP address and physical location. Furthermore, it encrypts your data (sent and received) over the internet and diverts the traffic through a secure tunnel.
All that happens with a push of a button. You have to select a server in a specific country and hit connect. Once you do that, your data will seem to be coming from the country where the server is. As a result, you'll appear as if you're a current resident in that area.
Why Are Most Free VPNs Chinese Owned?
Ideally, free VPNs are readily available on Android's Play Store, and millions of users around the globe have since downloaded Apple's App Store, and they.
However, according to a recent report, which carried a study about corporations behind these free services has revealed disturbing insights. Chinese companies own a good number of free VPNs.
The report also points out that many such free VPNs either claim that its user data can be shared with China and its third parties, has unclear security policies or in some instances, no policies whatsoever.
Further from the report, an average of 17 out of 30 free VPNs have US and UK has direct ties to China – Apple and Google are good examples. Moreover, Chinese owned apps have a record of up to four million downloads on the App Store, and a whopping 80 million downloads on the Google Play Store.
Netizens looking to download these apps and depend on them for cybersecurity reasons are now at risk of compromising their data.
China's Controversial Ban on the Use of VPNs
Disturbingly, the Chinese authority placed a ban in March 2018 that prohibited the use of non-governmental approved VPNs. They went on to authorize VPNs offered by state-owned companies.
Even worse, these seemingly recommended apps can only be used by tech companies that need to access unlimited internet for their operations.
Towards the year-end 2018, the Beijing authority clamped down unapproved VPNs within its jurisdiction. However, the free VPNs owned by Chinese firms – none of which are legalized by the Beijing authority – were given a free pass to continue offering their services to Chinese Netizens. However, in July 2017, Apple complied with the China VPN ban and removed all VPNs from its Chinese App Store.
If you're based in China, the only way you can download these apps is either through an already-installed VPN or while you're out of the country. Additionally, Google's Play Store is also blocked in China, implying the only way to download these apps is through another VPN app.
Chinese Shadow Companies
Drawing from the report, VPNs are the most searched apps right after gaming and social media apps.
Nevertheless, a significant number of free VPNs appearing in the most-searched results often go to great lengths to conceal their company's identity. 
Most of these free VPNs use the same privacy policy, which explicitly warns that their business is liable to share your data with countries outside of the European Economic Area, including Singapore and China.
It gets worse. There are Chinese registered VPN companies that are members of the Internet Society of China – a group of private internet firms – run by the Beijing censorship regime, as well as the Cyberspace Administration.
According to the published report, one VPN firm in China boldly claims in its privacy policy that it may automatically gather a great deal of your device information.
That includes your device's operating system ID, model, browser type and version, IP address, Mac address, and its location, among other crucially private data. The VPN service in question is affiliated to a firm registered in Hong Kong with a physical Chinese address.
Shockingly, another of the supposedly free VPN has direct ties to a company whose commercial address is based on a well-known technological incubator in Beijing.
Other apps have already registered up to 50 million downloads on Google's Play Store – but have no website while others have fake registered physical addresses in Singapore.
Are You Using a Chinese VPN?
As I mentioned, internet users search for VPNs a whole lot more than other apps in any store. You see, after big names like Facebook, Instagram, and games, VPNs top the searches.
Whatever is free is always tempting. But when we speak of VPN services, it will do you more harm than good. A free VPN service might sell your information to sister companies in exchange for revenue.
However, that's not our point for today. What I'm trying to say is: If a free VPN is dangerous on its own, how risky would it be if it's Chinese as well?
Studies say that over half of the most popular free VPN apps are run by secretive companies with hidden Chinese ownership. In my opinion, it's a bit risky. So, check the following names and see if you're VPN has a masked Chinese descent:
TurboVPN
VPN Proxy Master
Snap VPN
X-VPN
VPN 360
Secure VPN
HotspotVPN
SkyVPN
VPN Patron
YogaVPN
VPN Guru (No relation or affiliation with theVPN.guru)
Shield VPN
Victory VPN
Thunder VPN
Super VPN
What Happens if You Get Caught?

China likes to keep it local. The country doesn't like foreign merchandise.
That's why whatever you can access on social media globally has a duplicate in Mainland China.
YouTube has YOUKU, eBay has Taobao, Facebook has Tencent, Twitter has Weibo, and the list goes on.
But if you're a Chinese netizen or an expat living in the country, you'll probably want more.
A VPN can grant you that with ease. But if it's not credible enough, China's authorities will retaliate.
The continued presence and operation of such unreliable VPNs is rattling, considering that the Chinese government has also taken legal action on developers for offering unauthorized – or should we say uncooperative – VPNs. For instance, in October 2018, a VPN developer was condemned to three years of imprisonment.
Again towards the end of November, a group of Chinese netizens was caught trying to access Twitter using a VPN to share their comments about the Chinese regime. The detainees were interrogated and were dictated to deactivate their Twitter accounts.
These are simple examples of what happens when you're compromised. There's also that occasion when Chinese authorities have issued a disciplinary warning to a Guangdong man.
The authorities then ordered him to pay a fine of 1,000 yuan (US$141) for setting up an unauthorized Virtual Private Network (VPN) service to connect to international websites.
What I Think
We strongly advocate for cybersecurity and internet freedom. The idea of various corporations and governments using VPNs to get to users' information, defeats the logic of using a VPN.
And while these VPN unjustified practices carry on, we strongly urge all netizens to be vigilant when choosing a VPN to use for their online activities. Well, that's what I think. If you'd like to share what you think about what I had to say, please share your thoughts below.