The British Broadcasting Corporation, also known as BBC, has gained huge popularity not just in the UK but worldwide. Shows like Top Gear, Yes Minister, Fawlty Towers, The Graham Norton Show, Doctor Who, and Bodyguard are examples of highly popular content outside the UK. The successes of such shows explain why BBC iPlayer is demanded abroad, including Holland. However, due to geographical restrictions and broadcast rights, the BBC iPlayer can only be streamed inside the United Kingdom. Nevertheless, British expats and people in the Netherlands can still access BBC iPlayer by using a VPN and Smart DNS proxy. Here's how you get to unblock BBC iPlayer in Holland and stream it overseas using a VPN or Smart DNS on any PC, Mac, Android, iPhone or iPad.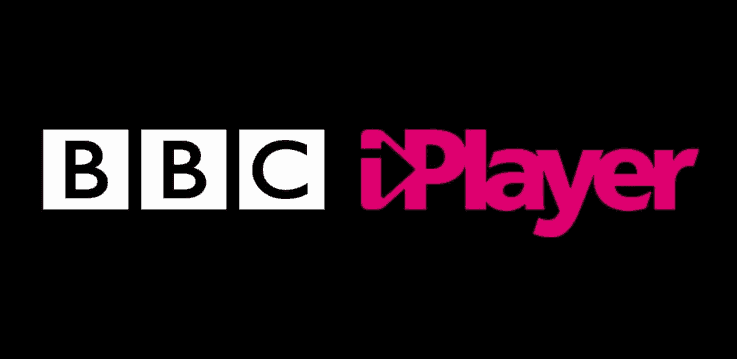 How to Watch BBC iPlayer in Holland Using a VPN
Geographical boundaries are important to BBC and cannot be overlooked. As you can see, you'll get the following message: "BBC iPlayer only works in the UK. Sorry, it's due to rights issues."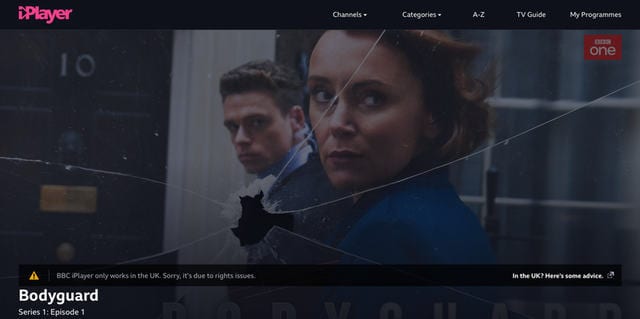 For this reason, BBC iPlayer checks the IP address of every user to make sure that the user is connecting from within the UK. If you so happen to be connecting from outside the UK, you'll need a VPN to spoof your location. You want BBC to think you are located in the UK when you really aren't, and you need a VPN for that. The VPN connects your device to a server of its own and gives you the IP address of that server's location. After connecting to the server, your IP will change, and you'll appear to be using the Internet from that designated country you chose. This is how you unblock BBC iPlayer in the Netherlands using a VPN:
The first thing you need to do is sign up for a VPN service.
Next, you create a VPN account.
Download and install the VPN app on the device which you want to stream BBC iPlayer on.
Launch the app and connect to a VPN server in the UK.
After you connect to a UK VPN server, you'll be provided with a temporary British IP address.
Enjoy streaming all that BBC iPlayer has to offer.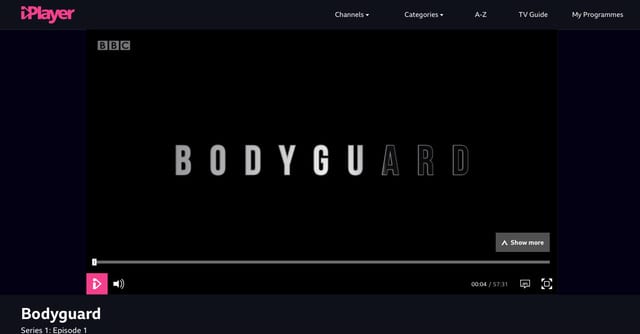 ExpressVPN is an example of a provider that is powerful enough to bypass all kinds of geo-restrictions. It has great security features and guarantees excellent results. Their services are highly commendable, and they have a 30-day refund policy. If you want to look for other top VPN service providers for BBC, check out the table below.
How to Watch BBC iPlayer in Holland Using a Smart DNS
A VPN-provider can provide you with a British IP-address and enable you to access BBC iPlayer in Holland, however, it's not the only way. If you're looking for a faster way to unblock BBC iPlayer, then a Smart DNS proxy is your best bet at making that happen. A Smart DNS is a technology that has been developed during the times of increasing blocked content. The first thing you have to do is change DNS server settings on your streaming device after you sign up. A Smart DNS does not change your IP address or encrypt your data. This is why this method is faster than a VPN service provider. Furthermore, your Internet speed remains the same since a Smart DNS partially redirects your connection. Here's how you get to unblock BBC iPlayer in the Netherlands using a Smart DNS:
First, head over to Unlocator and sign up for a free 7-day trial.
Follow these 

videos/setup tutorials

 to configure Smart DNS on your streaming device.
Go to BBC iPlayer's website.
Enjoy your unlimited access to all of BBC iPlayer's content.
Unlocator is a service that performs well with geo-restrictions and can unblock more than 200 channels. It's compatible with most devices and offers a 7-day free trial. It's probably the best Smart DNS proxy on the market, which can be purchased for an affordable price.
Watch BBC iPlayer in Holland
British shows and programs have always been popular in the Netherlands. Now thanks to a VPN and a Smart DNS, Dutch citizens can access BBC iPlayer and stream its content without restrictions outside the UK. The device they choose depends on their preference, priorities, and budget. For viewing pleasure, make sure you make use of one of these tools in Holland.