How to Watch Digiturk Play Outside Turkey
|
If you've lived or are living in Turkey, you've heard of the satellite television provider Digiturk. Digiturk was the first company to offer digital Pay-TV in Turkey and now caters to subscribers in over 160 countries.  Despite its international success some of the content found on their streaming app, Digiturk Play, is geo-blocked outside of Turkey.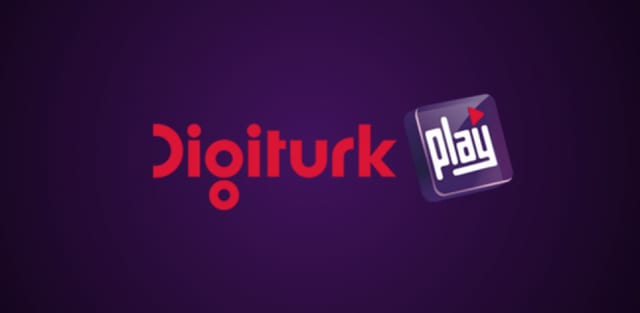 There is a solution to bypass the geo-blocks and get access to the full range of content on Digiturk Play. By using a VPN, you can access all of the regionally restricted content with ease.
How to Watch Digiturk Play Outside of Turkey Using a VPN
Digiturk offers its almost 3.3 million subscribers a mix of 219 entertainment and sports channels, including France Ligue 1, Brazil serie A, Paramount, Nickelodeon, and MTV.
The problem with Digiturk Play is international copyright laws. While Digiturk has the rights to show Eurosport in Turkey, for example, in the US those rights belong to a different provider. This is the case with many of the channels that Digiturk has on offer.
The way to get around that, however, is easy. You just need to seem like you're in Turkey, and all of the content on Digiturk Play will be available. You can easily do that with a VPN.
Bypassing Geo-blocked Content with a VPN
A VPN will help you unblock the content you want from Digiturk because of how a VPN works. VPNs re-route all of your traffic through a private connection. To do that, you have to connect to the VPN's offered servers.
With a VPN, you get a list of offered servers located all over the world. When you connect to one of those servers, your public IP changes to match the server's location. This works great for unblocking regionally restricted content, as the only way to do that without changing your actual location is to change your IP address.
In Digiturk's case, your public IP address should show that you're in Turkey.
How to Install a VPN App and Unblock Digiturk Play
Here are the steps you should take to unblock Ditiruk Play with a VPN:
Pick a VPN provider and go to their website.
Sign-up with the provider.
Download the app that is compatible to the device you will be watching Digiturk Play off of. Most VPNs will have apps that support Windows, Mac, Android, and iOS devices.
Launch the app and sign-in to your account.
Pick a Turkish server and hit connect.
Wait for the connection to establish.
Access Digiturk Play and enjoy your unblocked content.
Benefits of a VPN
Other than giving you access to regionally restricted sites, a VPN has a boat-load of benefits that are vital in today's digital age. Some of the benefits of having a VPN include:
Best VPN to Unblock Digiturk Play Outside of Turkey
There are a lot of VPN service providers out there, so picking the one that works for you may seem difficult. Personally, I recommend using ExpressVPN.
I've been using ExpressVPN for some time now, and I have yet to be disappointed with any of its features. ExpressVPN has over 2000 servers in more than 94 countries, which make unblocking any website very easy. They also have a strict no-logs policy, which the Turkish government inadvertently ended up confirming.
Other than their 5-star customer support team, ExpressVPN has a 30-Day Money-Back Guarantee, so you can test out the service for yourself. If ExpressVPN doesn't seem like the VPN you want to commit to, there are other great VPNs for you to choose from:
Watch Digiturk Play Outside of Turkey – Final Thoughts
Digiturk's career as a television provider has been long and impressive. Their digital streaming platform, Digiturk Play, has made it easier for subscribers all over the world to access Turkish content on-the-go. Even though copyright laws make accessibility to content uneven in a lot of places, using a VPN helps bypass geo-blocked content with ease.