How to Watch BBC iPlayer on PS4 Abroad
|
Did anyone ever tell you that PS4s are not just for playing video games and that you can use them as streaming devices? Bet that you didn't know that you can watch BBC iPlayer outside the UK too. We are aware that users located in the US, Australia, Canada, Germany, etc. are met with an error message upon attempting to access BBC iPlayer. And that so happens to do with the geo-restrictions imposed on UK's BBC. However, thanks to an online software called a VPN anyone can watch anything from anywhere and on any device too, including PS4. We tell the truth, and we're about to share it with you. Here's how you can watch BBC iPlayer on PS4 outside the UK. 
How to Install BBC iPlayer App on PS4
Before you find a way to set up a VPN on PS4, you'll have to get the BBC app first. As you can see, you'll get the following message: "BBC iPlayer only works in the UK. Sorry, it's due to rights issues."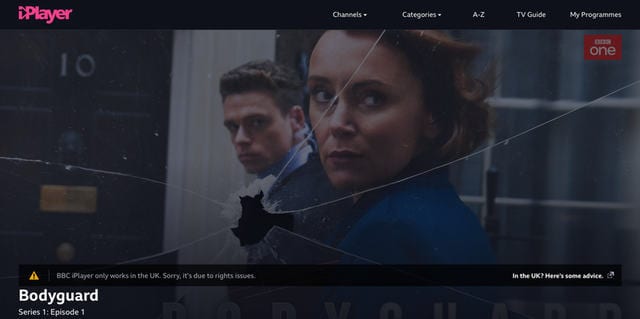 In order to install UK apps on your PlayStation console, you will need to create a British PSN Account. The first thing you need to do is visit the PlayStation website and select the country where the app you want to get is based. This is very crucial for you cannot undo or change anything about this step. You will then receive an email from PlayStation to confirm your new PSN account. Now you can easily create a new PS Network account on your PS4. Read more on how you can sign up for a UK PlayStation Network account in this article.
How to Watch BBC iPlayer on PS4 Using a VPN
Although it's not as simple as installing a VPN on smartphone devices, using a VPN on PS4 is possible. In order to run a VPN on PS4, you will need to set up the VPN on your Wi-Fi router first. There are many service providers that support Wi-Fi routers from various brands, but the best ones would be ExpressVPN and BulletVPN. Mainly because both of these service providers offer a Smart DNS with their services. Now, once your router is set up to run a VPN connection, all that is left for you to do is turn on your PS4 WiFi to connect to the router.
There are two ways to get this done. To begin with, you'll need a router with a built-in VPN access. Or you can subscribe to a VPN and manually insert the VPN details in your Wi-Fi router settings. However, the steps involved in the process vary depending on the VPN provider and the brand of Wi-Fi router.
You can also connect to a VPN on your PS4 using a PC. The first thing you would have to do is install the VPN software on your PC and plug an Ethernet cable into the back of your PC and the PS4. You can find the rest of the steps in this article here. Finally, you can test your internet connection to ensure that your PS4 should is connected to the Internet via a VPN.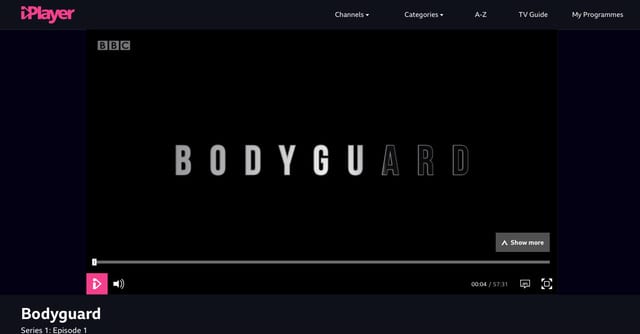 How to Watch BBC iPlayer on PS4 with Smart DNS
A Smart DNS can unblock geographic restrictions from countries around the globe at the same time. Not only is a Smart DNS cheaper, but is also easier to configure on gaming consoles such as  PlayStation 4. All you need to do is head over to "Network Settings" and proceed with the setup as you normally would. There are many Smart DNS providers on the market, but based on various testings we've conducted, one stood out, and that's Unlocator. So in order to configure a SmartDNS on your PS4, you'll need a Smart DNS like Unlocator.  All that is required are that the two DNS addresses (the primary and secondary), they very same ones your Smart DNS provider supplies you with post creating your Unlocator account.
Unlocator mainly serves to unblock major entertainment services with its large network of servers. It can unblock over 200 channels from all around the world. This Smart DNS works on all devices, including PS4.
BBC iPlayer on PS4
PlayStation 4 rates as one the best on-demand platforms owing to the users' ability to download apps from all over. The fact that PS4 serves as a streaming device turns it into a must go-through experience. And there you have it, the simplest ways to get BBC iPlayer on your PS4 all around the world. All you have to do is connect your PS4 to the Internet using a VPN or configure a Smart DNS proxy on your PS4. Both of these tools require a little more effort than the regular smartphone procedure, but nothing is ever too hard or impossible to do.