Google's Sensorvault: A Privacy Nightmare
|
Do you remember where you were almost five years ago? Have you used an Android or an iPhone by that time? Well, your memory might be vague and all, but chances are, Google remembers everything about your past locations. Apparently, the search engine giant has been keeping tabs on your coordinates and might be even sharing them with government agencies. The servers where Google stores your exact whereabouts is dubbed Sensorvault. When it comes to privacy, that's a huge invasion. This mainly why we created the following informative guide which sheds more light on Google's Sensorvault.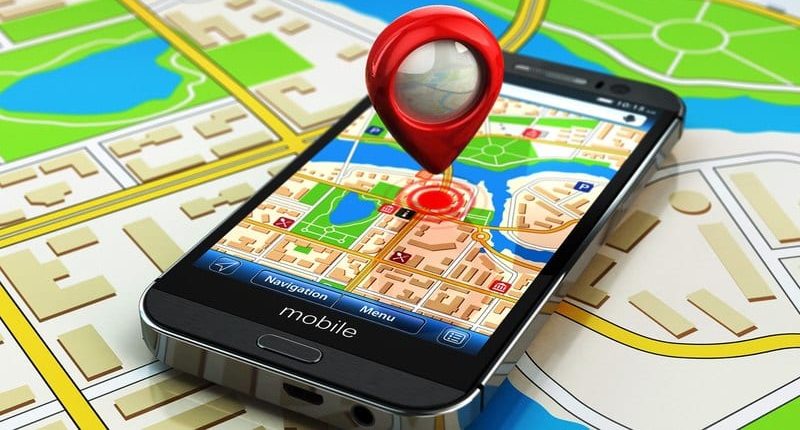 Google's Privacy Invasion – Inside the Vault
Google has done it again when it comes to invading users' privacy. Ever since 2009, Google's Sensorvault has been collecting data on users using Android smartphones as well as iPhones and iPads.
Whoever uses Google Maps and other Google apps is subject to data collection as well.
But for how long does the data remain in Google's grasps? Well, according to our expertise, Google stores this data indefinitely.
So, let's make it easier for our readers. The Sensorvault database harvests information from any device based on cellphone towers, nearby Wi-Fi devices, GPS signals, and of course, Bluetooth beacons.
By the way, Google does not store all of your private info without consent; you probably allowed it to yourself. Most internet users don't take the time to read privacy policies online services force them to concede to Some apps require access to photos and videos, while others require you to enable your location feature.
Google may have asked you to enable your location history, giving it a free pass to store a detailed timeline of your movements. Eventually, it'll be available to you as part of your Google account online.
There's what we call Web & App Activity, which is collected even if you the Location History is turned off.
What's At Risk Here and What Is It Used For?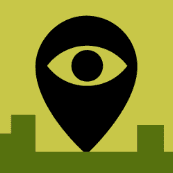 Alright, so it's admittable that Google might use users' locations and information to better serve them. Whether to give them close search results or recommendations, it's what the company states.
Google does claim that it doesn't share any of the data collected with third-party advertisers and companies. But can you guarantee it's true? Well, we can say that it's maybe not.
Apparently, Google is providing law enforcement with data about data tied to specific users' accounts. You see, police detectives can now issue a warrant to Google, dubbed as "Geofence" or "reverse location" requests.
These warrants ask Google to specify an area near a crime. After that, Google takes a peek at its Sensorvaults content and digs up every single device that was present in that location at that time and gives it to the police.
At first, Google anonymizes the device's ID numbers as detectives monitor all the locations and movement patterns to check whether anything appears to be relevant to the crime.
As soon as the officials narrow down to a few individuals, Google gives up all the necessary information to wrap it up, including names and email addresses.
According to Google, the technique was never created to aid law enforcement, but they certainly seized on it to their own benefit. Furthermore, Google states that only location data from the "Location History" feature can be found inside the Sensorvault.
It stores any other gathered location data in a different database. However, this can also be tapped into with a warrant, but at least it's much less useful than what Sensorvault can provide.
An Incident?
A while ago, there was an Eden Prairie home invasion by masked thieves in black. They tried their best to cover their tracks, and according to reports, they left none behind. However, the real evidence wasn't at the crime scene, but with none other than Google.
As a means to catch the thieves, investigators got a Hennepin County judge to sign a "reverse location" search warrant. They asked Google to give them the exact locations of mobiles near the incident, including those within the victims' food markets' premises.
The technique has become very popular in different cities as well, including Arizona, North Carolina, California, Florida, Minnesota, Maine, and Washington. But the most notable one is Minnesota, as around 22 cases were reported in a short period of time.

How Does This Affect You?
It all depends on the user's perspective here. We all respect the law and abide by it. However, you might end up in trouble for something you didn't do or didn't even know of.
As we mentioned, Sensorvault will provide the cops with all the details about the devices in a specific area where a certain crime occurred. You might be one of those devices.
Yes, we agree that this technique can identify suspects near crimes and help out in the investigation. However, we shouldn't omit the option that it's also a risk as it can sweep up innocent bystanders in the process.
You might be present there doing nothing, or just taking a walk next to a crime scene, and all of a sudden, you're a suspect in an active crime. According to Teresa Nelson, legal director of the ACLU of Minnesota:
"What is so problematic is that it can scoop up completely innocent people who are in an area for legitimate reasons, and who should not be treated as suspects."
An example of that is the case where detectives in a Phenix suburb arrested a warehouse worker, Jorge Molina, as a murder investigation was in place. They used Google's Sensorvault to track all the devices that were around the area at the time.
Jorge spent around a week in jail but was released after investigators obtained new information about the case. This is a perfect example to demonstrate the promise and perils of using Google's Sensorvault in investigations.
To sum it up, every internet user should be aware of how personal information is being used for many purposes; none of us have ever expected.
The Verdict: Google's Sernsorvault might help solve crimes, but it can also snare innocent people.
The Congress Responds
On April 23rd, US legislators sent Sundar Pichai (Google's CEO) a letter asking him to shed some light on Sensorvault. Members of the US House Energy and Commerce Committee wanted Google to reveal what exactly it is collecting about the company's users, what does it store in its database, and who gets to access the information.
The formal inquiry was sent right after The New York Times published its report, stating that US law enforcement is using Google's Sensorvault user data in a dragnet-like fashion to collect location information of hundreds or thousands of users at a time in order to identify crime suspects.
The reason for that wasn't only about misidentifying crime suspects based on Google data. No, they were also concerned about the fact that Google has been tracking the location of almost every Android/iPhone owner ever since the Location History feature saw the light.
The House Committee asked a series of questions that are available in the link above. However, we're going to drop a few of them so that you can get a slight idea about what the letter includes:
What information does Google store in the Sensorvault database, and for what purposes does Google use this information?
Does Google maintain other databases of precise location information?
Who is able to access the information in the Sensorvault database?
How accurate is the precise location information stored in the Sensorvault database?
What controls, if any, does Google provide to consumers to limit or revoke Google's access to the information stored in the Sensorvault database?
If US legislators want to know who else had access to this database besides Google employees and US law enforcement, aren't you a bit curious as well?
Google Reacts
The letter sent by US legislators seeks a briefing and answers on how the information Google collects is used and shared. Well, it didn't take Google a long time to respond.
A Google spokesperson provided a statement to Information Security Media Group stating that it's all up to users to enable the feature or not. It's turned off by default. Here's what he had to say:
"The data in question is used for location history, which is off by default. If a user chooses to turn it on, we can provide helpful information, like real-time data to help them beat traffic on their way home from work," the spokesperson says. "They can delete their location history data, or turn off the product entirely, at any time."
What's really weird is that this spokesperson only elaborated more about Sensorvault. Nothing about the questions about the issue "raised by The New York Times" concerning the use of the feature to help law enforcement was answered.
A Couple of Things You Can Do
By now, you know what Sernsorvault is and how it can affect you, directly and indirectly. You might be wondering, what can you do about it? Is there a way around it?
Well, we're not going to leave you hanging. Here's a couple of things you can do to protect your privacy from Google's Sensorvault:
Check Your History
To solve a certain issue, you must learn everything about it and address it accordingly. Google might have been storing your location history for almost a decade. But now, by following the steps below, you can check what it has been collecting:
First, sign in to your Gmail account.
After that, head to Takeout.Google.com.
Keep scrolling down until you find Location History.
You can check anything you want to download, but today, our main focus is the Location History.
Uncheck everything else and keep Location History on. Please note that Location History data will be in computer code. If you don't read code, choose the "JSON" format, and open the file in a text editor to see how it looks like. To select a format, click on Multiple Formats.
Next, choose what method you wish to receive the information through. You can use the likes of Email, Drive, OneDrive, Box, or Dropbox.
Follow the steps on the website and pick the options that suit you best.
Finally, click on Create Export, and the data is all yours.
Deactivate Google's Location History
The good thing is, you can disable the feature. However, what's done is done, which means whatever data Google has on you will remain in the vault for the time being.
So, deactivating the feature is just a precaution to prevent future data storing. We'll be talking about getting rid of that history later on, but for now, here's how you disable or "Pause" the Location History feature (We used Android as an example):
On your Android device, go to Settings, scroll down, and click on Google.
On the next page, select Manage Your Google Account.
After that, under Data & Personalisation, select Location History.
Now, disable the Location History feature by clicking on the dot next to it. You'll receive a confirmation method as it warns you that pausing this feature will limit or disable personalized experiences across Google services. It's up to you. If you want to proceed, click Pause.
Finally, when you press Pause, your Location History will be disabled until you reactivate it manually.
We have to go through this again to make sure you know what you're doing. You have successfully disabled the feature, but other Google applications might keep track of your location even if it's off.
According to Ryan Nakashima of Associated Press:
"Even with Location History paused, some Google apps automatically store time-stamped location data without asking. For example, Google stores a snapshot of where you are when you merely open its Maps app. Automatic daily weather updates on Android phones pinpoint roughly where you are. And some searches that have nothing to do with location, like "chocolate chip cookies," or "kids science kits," pinpoint your precise latitude and longitude—accurate to the square foot—and save it to your Google account."
Delete Your Digital Footprints
Alright, so by now, you know how to check your present location history and forbid further recordings. Now, let's talk about how you can get rid of the past before it comes to haunt you in the future.
Fortunately, you can delete your Location History. It's a very easy task to do and here's how you do it:
Sign in with your Gmail account.
Head over to Google's Timeline Page.
On the button right of your screen, you'll find a Gear Icon (Settings), click on that.
Inside the Settings Section, press on Delete all Location History.
A pop-up window will appear now. All you have to do is check the box next to "I understand and want to delete all Location History," and tap on Delete Location History.
If you want to take extra precautions, turn off the "Web & App Activity" as well. According to Google, this feature saves your activity on whatever Google App or Site you use, including those associated with your location.
We don't think this feature is that big of a deal, but to be on the safe side, deactivate it. It's better off than you being worried about your private information all the time.
Use a Virtual Private Network
Along with the methods mentioned above, you should also consider hiding your IP address as it's one of the key factors any service/website/government can determine your location through.
A VPN is the easiest and most effective way to do that. Virtual Private Networks encrypt your data and fend off any cyber threat that might target your device. They also cloak your IP address and replace it with a new temporary one as long as you're connected to a server.
This increases your online anonymity and forbids any online entity from tracking your browsing activities or pinpointing your location. Here's how you can establish a VPN connection:
First, sign up with a premium VPN service. Free ones will do you more harm than good as they might sell your data to third parties.
Next, download the app on your device, launch it, and sign in with your account.
Pick whatever server presented on the list and hit connect.
Wait a few seconds for the connection to take place.
Check this IP verifier to see whether you got your new IP or not.
You're now completely anonymous.
Whatever you do, stick to premium VPN providers. It might cost you a few pennies, but in the end, you'll be getting what you paid for in terms of security, speed, and anonymity.
If you don't know your way around, we've reviewed a couple of top VPNs to help you out.
Google's Sensorvault – Final Thoughts
Despite Google prompting its users to enable Location History when they are setting up certain services, now, they can do something about it. When you're online, your privacy is everything.
You don't want to get dragged to the police station just because you happened to be in the wrong place at the wrong time. You now have an idea about what Google's Sensorvault does, how it works, and what you can do to protect your privacy. If you have any more questions, please drop them in the comment section below.