Can I install the HMA VPN app on my FireStick? It's a question we get asked a lot by our readers. HideMyAss is one of the most used VPN service providers at the moment. On Google Play Store alone, their app has amassed around 1,000,000 downloads. So it's natural that people would want to setup the HideMyAss app on their Amazon Fire TV or FireStick as well. But is it actually possible?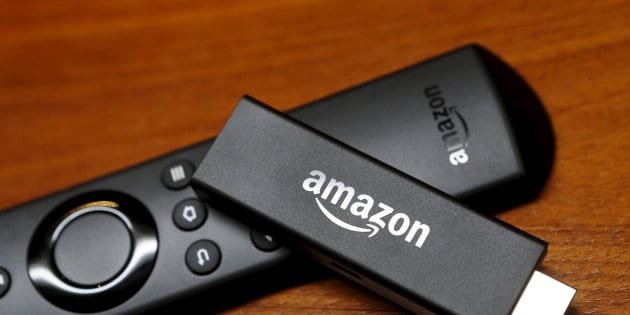 Is the HideMyAss VPN App Compatible with FireStick?
At the moment, the HMA app is not compatible with Amazon Fire Stick. That means that even if you have a HideMyAss subscription, you won't be able to use their application on your Fire TV. There are two fixes you can potentially apply. The first one is setting up your VPN connection on your router instead. That way, all devices you connect to that router, including your FireStick, will be able to benefit from its VPN connection. Unfortunately, not all routers are VPN compatible. That means you might have to go out and purchase a new router that supports VPN, and they don't come cheap. This brings us to other solution: signing up with a VPN provider that actually offers users a VPN service that works on Amazon Fire Stick.
How to Install VPN on FireStick?
Out of all the VPNs we have tested, only two provided applications that are compatible with the second generation Fire Stick with Alexa remote control. These two VPN services are IPVanish and BulletVPN. Here's how you can install the IPVanish app on your Fire Stick for example:
First head over to ExpressVPN and register your VPN account.
Launch your Fire Stick or Amazon Fire TV.
Go to 'Apps' at the top of your home screen.

Go to Apps

Now select 'Categories' -> 'Utility'.

Select Utility

Choose the ExpressVPN app. In case you cannot find the 'Utility' section on your FireStick, simply use the search function and look for ExpressVPN on the Amazon Store instead.
Next, Select the 'Get' button to download the app.
Once it has downloaded and installed, choose 'Open'.
Then, sign into the VPN app using your ExpressVPN Username and Password.
Finally, choose the VPN server location you wish to connect to.
Once the VPN connection has been established, simply click the home button on your Fire Stick remote control.
Why Should I Install VPN on FireStick?
Setting up a VPN connection has multiple benefits for all the devices you connect to the Internet, including the FireStick.
Unblock Geoblocked Channels: There are many streaming services that can only be accessed from certain countries. With VPN you can bypass regional restrictions and unblock geoblocked channels and addons on your Fire Stick.
Bypass ISP Throttling: Ever noticed that your Internet speed is decent if you are browsing websites but suddenly drops when you are watching videos online? If that is the case, your ISP is probably throttling your Internet speed. Using VPN basically allows you to avoid that from happening.
Ultimate Privacy: Add an extra layer of privacy and security to all your online activities.
VPN Applications: You don't have to be a tech-freak to setup a VPN connection thanks to user-friendly VPN apps on PC, Mac, Android, iOS, and FireStick.
How to Install HideMyAss VPN on FireStick – Conclusion
More and more VPN services providers are developing apps which natively work on the Fire Stick. We hope that HMA's VPN app will be next. For the time being, you'll have to use a VPN that actually support the Amazon Fire TV however.