At first glance, Kodi seems to be a simple media player. However, once the right add-ons are introduced to it, it very easily transforms into free content's Holy Grail. You get access to almost any streams pertaining to live sports, new movies, and TV shows. However, there is a hidden price that is charged to Kodi users when they use third party add-ons such as Exodus, SALTS, Quasar, or Sportsdevil. Legal hassles may pop up if some Kodi add-ons are used without protection. For instance, P2P/Torrent addons used without protection or permission could invite a lawsuit. Also, some ISPs regulate their users' Internet connections by slowing them down when they notice that they happen to be streaming large quantities of video content. This is known as ISP throttling. In this article, we will present you with 5 reasons that show why using VPN with Kodi is absolutely crucial.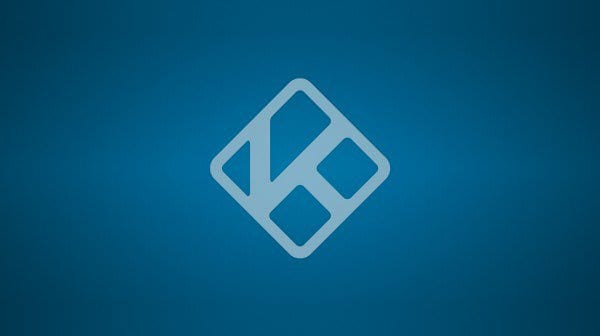 VPN – Making Your Life Easier
This has led to a situation where to avoid bandwidth throttling and lawsuits; most Kodi users need to sign up for a VPN service that's designed specifically for streamers. An example of this VPN service is ExpressVPN, which is quite popular.
Any cord-cutter who's ditched his satellite or cable bill will know the numerous options for streaming movies and TV shows. You have the option of going for paid streaming services such as Hulu, Netflix, Video, Apple TV, Google Play Video, and Amazon Prime. Or you could go for Kodi, the open source software for the home theater that can run on any device.
But Kodi's pretty basic by itself and lets you stream video from a selection of official add-ons or play your own local media files. The scope for limitless video streaming opens up when you look for unofficial add-ons.
These are developed by independent operators who simply have no connection with Kodi's core team. They just write add-ons that will work on Kodi. These unofficial add-ons are numerous, and it's up to you to make the appropriate selection from this vast array of add-ons and how to use them both ethically and legally. The following reasons will make it clear why you need to use VPN with Kodi.
VPN Hides Your Traffic from Your ISP
When using Kodi add-ons unofficially to stream movies and TV shows, it's prudent not to allow your Internet Service Provider to track everything that you're streaming and its location. A VPN encrypts all your data that flows in & out of the Kodi box or even the data of your entire home.
It's also equipped to pass all your personal data via a VPN server of your choice placed anywhere the world over. This prevents your ISP from tracking your contents and the sources of all your Internet traffic. Moreover, since ISPs have formally begun notifying people who pirate content, this is required more than ever. No more free lunches!
Stream Kodi Anonymously
A VPN enables you to download, browse, and stream anonymously. It not only makes your ISP blind to whatever your entire traffic is, but simultaneously also makes the server from which you download, blind to your identity and location. Servers are unable to track your IP address because they just get to identify the VPN server through which the traffic is routed.
Access Geo-blocked Content
When you use a VPN, you have the option of choosing a server in any country you want. Once you connect to a particular VPN server, geo-restricted Kodi addons will 'think' that you are a resident of a region where their content is actually available. This is certainly a major issue for those who use paid streaming services such as Netflix, Amazon, and Hulu.
These are notorious for geo-blocking their content which is available only to select countries because of formal partnership agreements and legal formalities involved. A VPN fortunately, is a grand way of bypassing this hurdle. However, it needs to be known that Netflix & Hulu are aware of these VPN workarounds and have started to block them. But the good news is that Kodi add-ons will help you surmount that problem as well.
Get Ready Access to All New Releases
A poignant advantage of using VPNs is getting access to all new releases before anyone else does. For example, if a brand new video game is being launched sometime around midnight on a particular day and you're based out of the US, your VPN can be set to connect somewhere in Asia in order to download the game almost twenty-four hours earlier.
Bypass Blackout Restrictions
If you live in the USA or Canada, you're probably already aware that sports channels like ESPN, MLB.tv, NHL.tv, and NFL GamePass impose blackout restrictions on live games. That means you will not be able to watch your favorite team live. Using VPN allows you to bypass these blackout restrictions regardless of whether you're using an unofficial Kodi addon or the official sports channel itself.
Best VPN Service to use with Kodi
VPN will not only grant you access to geo-restricted Kodi addons, but it'll also allow you to conduct your Kodi streaming anonymously. No more ISP or copyright groups snooping. If you haven't used VPN with Kodi before, we highly encourage you to do so for the reasons we've listed below.
Unblock Geo-restricted Kodi Add-ons: There are a lot of Kodi addons that you can only use in certain regions such as FreeView, BBC iPlayer, Channel 4, and ITV addons. With VPN you can bypass regional restrictions.
Bypass ISP Throttling: Ever noticed that your Internet speed is decent if you are browsing websites but suddenly drops when you are watching videos online? If that is the case, your ISP is probably throttling your Internet speed. Using VPN basically allows you to avoid that from happening.
Ultimate Privacy: Your ISP will not be able to see what sites you visit, files you download, or videos you stream.
VPN Applications: You don't have to be a tech-freak to setup a VPN connection. VPN apps on PC, Mac, Android, iOS, and FireStick make the whole process fairly simple.
From personal experience, ExpressVPN is the best VPN service you can use with Kodi. They have optimized their VPN apps to work better with Kodi add-ons and have a no-logs policy. Simply sign up with IPVanish. Then download their app to the same device you use Kodi on. Finally, launch the app, sign in, and connect to a VPN server of your choice. Check out our reviewed list of the best Kodi VPNs in 2018.
[tableDate]


30-Day Money-back Guarantee
Unlimited Bandwidth
Apps For All Your Devices
24/7 Live Support
Visit ExpressVPN
5 Reasons Why Using VPN with Kodi Is Crucial – Wrap Up
In case you're wondering whether you need VPN with Kodi or not, hopefully the reasons listed above made things clearer for you. There's no doubt that using VPN with Kodi has many benefits both in terms of privacy and entertainment.