How to update your iPhone or iPad to iOS 11? The new Apple operating system for phones and tablets is here. The iPhone probably is the world's most popular smartphone. That's why there always is such a buzz whenever a new iOS version is released. iOS11 brings new features and security patches. If you want to update your iPhone or iPad to iOS11, all you need is follow the instructions below.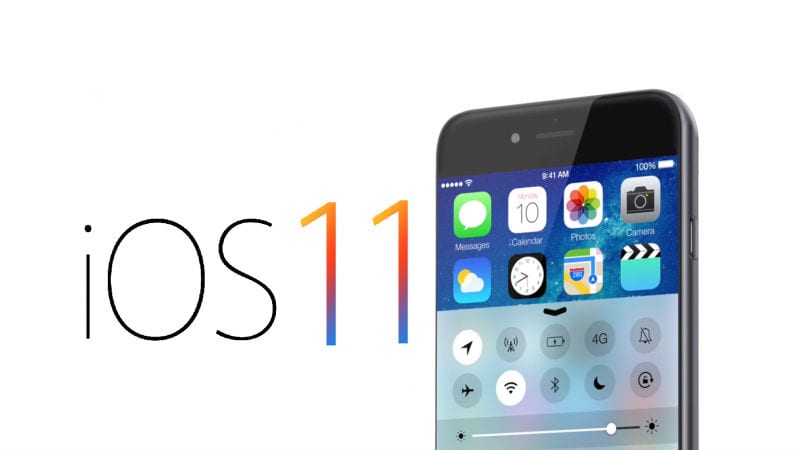 How to Install iOS 11 Update iPhone or iPad
Here's how it's done:
On your iPhone or iPad, go to 'Settings' -> 'General'.
Scroll down and tap on 'Software Update'.
Your iPhone will start downloading the iOS update.
Once the download is completed, you will be able to update your phone to iOS11.
Related: Best VPN for iOS 11 Revealed.
What's New in iOS 11?
There are a bunch of new features in the new iPhone operating system. Some are pretty obvious while others are not that easy to point out at the beginning. Here's a list of the best of them.
Emergency Mode: Press the 'Sleep' button for 5 seconds to activate the Emergency Mode.
Control Center is now customizable.
You can now share your WiFi's password with other iOS devices.
Screen recording is now available.
You can now save GIF files to your photo library.
Apple Maps have been drastically improved.
QR codes are now automatically detected.
Media file optimization: Photos and videos are now half the size without losing any of their quality.
You can now scan documents using the Notes app.
The camera has new settings for improved portrait-mode photos.
Person-to-person Apple Pay payments will also be introduced to iOS 11 in the near future.
How to Activate Screen Recording in iOS 11?
This probably is one of the features iPhone users are most excited about. Here's how you can enable screen recording on iOS 11:
Open Settings > Control Center > Customize Controls.
then tap the green plus button next to Screen Recording.
This will add the Screen Recording feature to your Control Center.
On your iPhone's home screen, swipe up to bring up the Control Center.
Finally, tap on the 'Recording' icon to start screen recording.
If you want to record your iPhone's screen with sound enabled, long-tap on the Recording icon. Then, select 'Microphone Audi Enabled'.
Top stop Screen Recording, tap the status bar at the top of your iPhone scree. Next tap on 'Stop'. Alternatively, you can swipe up from your iPhone's home screen and turn off Screen Recording by tapping the Recording icon.
How to Update iPhone or iPad to iOS 11
So, have you updated your iPhone to iOS 11? If so, what do you think of the new update? What did you like the most and what improvements to you wish Apple would make in future operating systems? Share your experience and thoughts below.