Mobile and tap-to-pay payment technologies are becoming increasingly popular. They provide users with faster and simpler alternatives to credit or debit cards. But the most important question is: Are they safe? What if you wake up one day and see that some hacker has cleaned out your bank account? One thing you should always keep in mind is that all payment methods are subject to fraud. But that doesn't mean that companies can't make things harder for hackers by implementing the strongest security features available. And that's exactly what Apple did when it introduced Apple Pay, a mobile wallet service that allows you to make secure digital payments. In this guide, I'm going to explain what Apple Pay is, how it works, and if it's safe enough to use.
What Is Apple Pay?
Apple Pay is a mobile payment and digital wallet service. It allows you to make "easy, secure, and private transactions in stores, in apps, and on the web" without the need to give out your credit card information every single time. Also, you can send and receive money from users with Apple Pay in Messages (the US only).
The service protects your transactions and information by using features that are built-in to the hardware and software of your device. Furthermore, it doesn't store any details concerning the card you're using or your purchases. As a result, your transaction details remain between you, your bank, and the merchant. And rest assured that the latter cannot see anything related to your credit or debit card numbers.
How Does Apple Pay Work?
As I just mentioned, you can use Apple Pay to make store, apps, or online purchases.
In Stores
You can pay for your goods using Apple Pay in any store that accepts contactless payments. The service uses a little something called Near Field Communication (NFC) technology, which only works across short distances. All you have to do is put your device close to the contactless card reader to make the payment. Of course, you still have to authenticate the transaction by using Face ID, Touch ID, or your passcode.
In Apps or Online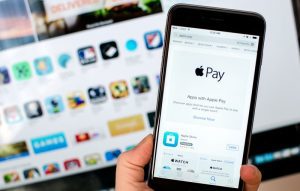 You can also use it to shop online or order anything from an app. The "Buy with Apple Pay" click will appear on the store's checkout. And if you think that it might be risky to purchase anything using this service, then think again. In fact, Apple Pay is one of the most secure methods to shop or buy online. It uses a developer-specific key to re-encrypt your already encrypted transaction before the information is sent to the payment processor.
This key ensures that only the app or website you're buying from can see your encrypted payment information. Then, these websites must verify their domain with Apple every time you make a purchase. This entire process makes it really difficult for hackers and cybercriminals to obtain any piece of information regarding your credit card or transaction. And with Touch ID on MacBook Air and MacBook Pro, users can complete their online purchases easier, faster, and safer.
How to Add a Card and Set up Apple Pay
To set up Apple Pay on your device, you first need to add your credit or debit card details. And don't worry, as I mentioned earlier, all the information you enter is encrypted.
Add a Card on iPhone
To enable the service on your smartphone, you must have an iPhone 6 or later.
Go to "Wallet" and tap the "+" symbol.
Then, follow the simple steps to add your new card. If you find them a bit confusing or can't keep track, this demo will make things easier.
You can also use your camera to scan your card and capture all the information needed.
Please keep in mind that you might have to download an app from your bank to be able to add a card to your Wallet.
Click "Next" and wait till your bank verifies the details you just entered. Sometimes, the bank might ask you for some additional information.
Once your card is validated, tap "Next."
Congratulations, you are now free to use Apple Pay.
P.S. If you use the camera to enter the card information, the information is never saved on your device or photo library.
Add a Card on iPad
You can also activate Apple Pay on your iPad. However, your tablet must have Touch ID or Face ID. 
Click on "Settings" followed by "Wallet & Apple Pay."
Then, hit "Add Card" and follow the easy steps to add a new card (similar to iPhone).
Press "Next" and wait for verification from your bank. You might need to fill out some additional information for your bank.
Tap "Next" when you have verification from your bank.
And that's it. You can now use Apple Pay on your iPad Pro, iPad Air, iPad, and iPad mini (as long as they have Touch ID or Face ID).
Add a Card on Apple Watch
Apple Pay is compatible with all Apple Watch devices. In Japan, however, those who own a first-generation Apple Watch can't use it for rewards programs.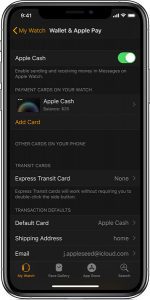 Click on the Apple Watch app's icon on your screen, followed by the "My Watch" tab.
Next, click on "Wallet & Apple Pay."
Tap "Add Card" to add a new card and follow the instructions (similar to the above).
Once you've put in all the information, you must get verification from your bank before you can start using Apple Pay on Apple Watch.
Once everything is authorized, tap "Next."
Now you can use your Apple Watch to make purchases in stores and within apps. You can even use them within transit systems in some countries and regions, person to person (the US only), and even with your student ID at some schools.
Add a Card on Mac
Note: To add a card to Apple Pay, you need a Mac model with Touch ID. On Mac models without built-in Touch ID, you can complete your purchase using Apple Pay on your eligible iPhone or Apple Watch: On your iPhone, go to Settings > Wallet & Apple Pay and turn on Allow Payments on Mac.
If you have a Mac model with Touch ID, here's what you need to do to activate Apple Pay:
Got to "System Preferences" > "Wallet & Apple Pay."
Then, press "Add Card" and follow the instructions.
After you fill in all the necessary information, tap "Next" and wait until your bank verifies your details.
Once you get the okay from your bank, hit "Next."
Start using Apple Pay on your Mac (person to person payments with Apple Pay and Apple Cash aren't available in macOS).
How to Use Apple Pay
Apple Pay will save you so much time and effort to pay for goods or services. You can use it to make transactions in stores, within apps, and even online.
Pay in Stores
Using your iPhone or Apple Watch, you can settle your restaurant bill, buy new shoes, pay cab drivers, and so much more.
For iPhones with Face ID: Double tap the side button on the right of your phone. Then, stare at your device to authenticate with Face ID. And no need to worry if your face isn't recognized, you can always pay using your passcode. Once your face is verified, simply put the top of your iPhone within a few centimeters of the contactless reader and wait till you see done and a checkmark displayed on your screen. Take a look at this demo for more information.
For iPhones with Touch ID: All you have to do is place your finger on Touch ID home button. Then, pull the top of your phone close to the contactless reader and wait until the "Done" and checkmark appear on your screen.
This demo will help make things clearer.
For Apple Watch users: Simply double click the side button on the right of your watch and put the screen near the contactless reader. Once you feel a gentle tap you'll know that your purchase has been successfully completed.
In some regions, certain stores might ask you to enter your PIN or sign a receipt if your purchase exceeds a certain amount.
Pay within Apps or Online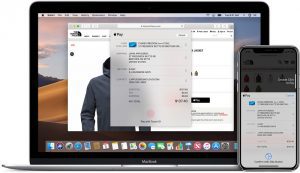 As I mentioned above, you can use Apple Pay to buy or order anything you want directly from an app. If you have the service activated, you'll see "Buy with Apple Pay" as an option.
Tap the "Buy with Apple Pay" button or choose Apple Pay as your payment method.
Make sure your billing, shipping, and contact information are all correct. You can even store all these details on Apple Pay so that you don't need to enter them every time you make a purchase.
If you want to pay with a different card, just tap  next to your card.
Confirm your payment. You'll see Done with a checkmark on the screen once everything is completed.

For iPhone X and later or iPads with Face ID: Just double tap the side button then use your Face ID or passcode to confirm.
For iPhone 8 and earlier versions or iPads without Face ID: You can use Touch ID or passcode to confirm.
Apple Watch users: simply double click the side button to confirm their purchase.
For Mac models with Touch ID: Follow the prompts on the Touch Bar and put your finger on Touch ID after you make your purchase. If Touch ID is turned off, you need to tap the Apple Pay icon on the Touch Bar and follow the instructions on the screen.
For other Mac models: If you don't have a Mac with Touch ID, you need an iPhone or Apple watch to confirm your purchases. Therefore, enable Bluetooth on your Mac and make sure you log in using the same Apple ID on all your devices.
Is Apple Pay Safer than Credit or Debit Cards?
Well, to put it simply, yes it is. Although it isn't 100% hack-proof, Apple Pay adds extra layers of security to your credit/debit information, making it a safer option than using the card itself.
Extra Verification
Let's say that someone manages to get his hands on your device. This person will have a hard time accessing your account and making purchases because Apple Pay will ask for several extra information like your passcode, Face ID, or Touch ID. And since Apple doesn't store any piece of information on your device, the attacker won't be able to confirm any transaction.
Your card information isn't shared
Your mobile wallet creates a unique code every time you buy something via Apple Pay. The merchants see this code instead of your actual card number.
"The credit card number is never given to the merchant, and when used online, never travels across the internet between your device and the merchant site," says Thomas Reed, director of Mac and mobile at cybersecurity firm Malwarebytes. "If by some chance a criminal were to intercept this data, it's a one-time-use code, so it couldn't be abused in the same manner as a credit card number."
You can always suspend the service
You can suspend Apple Pay by putting your device in "Lost Mode." To do that, you must have the "Find My iPhone" feature enabled on your device (or other similar features on other devices). That way, you don't have to cancel all your credit cards. And you can always reactivate the service when or if you find your device.
The Verdict: Yes, Apple Pay is a very secure method to make payments. It's even safer than using your credit/debit card because it encrypts your information and doesn't share it with anyone or even store it on your device. Furthermore, it offers extra verification methods before completing the purchase.
Use Apple Pay with VPN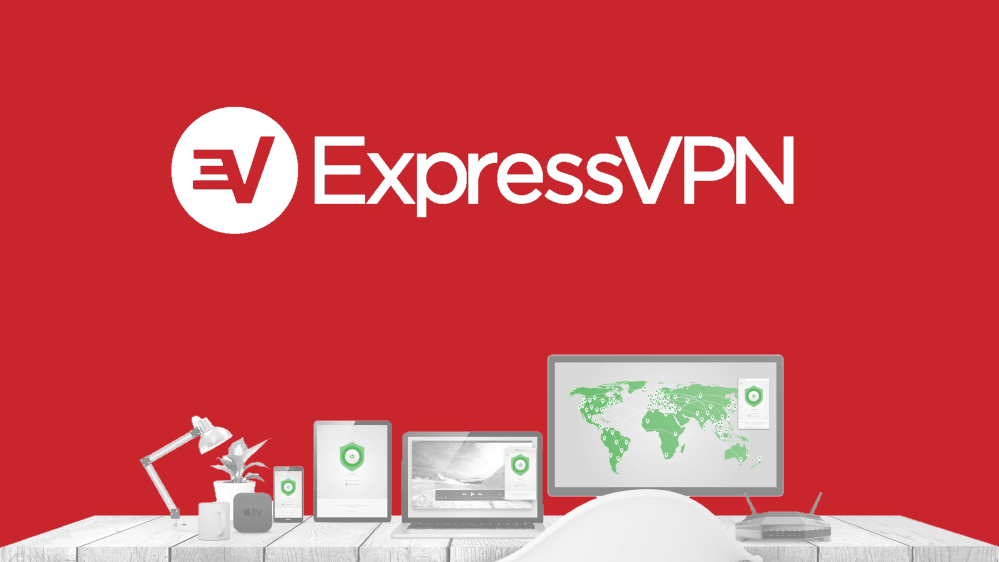 Even though Apple Pay provides some excellent security measures, it won't hurt you to take additional steps to ensure extra safety and privacy. Using a virtual private network when you make online purchases will guarantee that no one can view information about your transactions or your credit/debit card. That's because VPNs can encrypt your traffic and hide your IP address. As a result, no one will see what you're up to online and your card numbers will remain hidden.
However, make sure you use the best VPN services for iOS like ExpressVPN. As somewhat of a paranoid user, I prefer to use the strongest measures to protect my online data. That is why I use ExpressVPN whenever I'm shopping online. Once I connect to another server of my choice, any information I enter will be concealed from the prying eyes of hackers or ISPs.
The VPN will reroute your connection to one of its secure servers, encrypt it, then offer you a new IP address from the region that you selected. Therefore, you'll appear as if you were physically someplace else. The reason why I picked ExpressVPN is because it has the strongest security and privacy features, a large server network, and the best speed rates in the business. Read more about it here.
Where is Apple Pay Available?
Apple Pay is available in over 50 countries and accepted anywhere you see these symbols and marks in stores, within apps, and on the web in Safari. These countries include the US, Canada, the UK, Germany, France, Italy, Belgium, Finland, Norway, Greece, Russia, Australia, New Zealand, Japan, China, Kazakhstan, Saudi Arabia, the UAE, and much more.
Check out the full list of countries here.
Apple Pay Supported Devices
You can activate the service on several iOS devices, including iPhone, iPads, Apple Watches, and Mac.
iPhone devices: iPhone 6, 6s, 6, 7, 8, 6 Plus, 6s Plus, 7 Plus, 8 Plus, SE, X, XS, XS Max, and XR.
iPads: iPad Pro, iPad Air 2, iPad mini 3, and newer.
Apple Watches: Any generation.
Mac: Mac models with Touch ID and Mac models introduced in 2012 or later with an Apple Pay-enabled iPhone or Apple Watch.
Is Apple Pay Safe to Use? – Final Thoughts
Following everything that's been said, I guess it's safe to say that Apple Pay is safe enough to use. By using strong and diverse security measures, Apple makes sure that no one can see or hack into your account throughout the entire purchasing procedure. That includes hackers and the merchant or website you're buying from. And even if you somehow lose your device, It is virtually impossible for the attacker to make purchases or go on a spending spree. That's because they'll need to confirm the purchase using Face ID, Touch ID, or a passcode. 
Have you ever used Apple Pay? Tell us what you think about the service in the comment section below.