Is Mobdro legal and safe to use? Do I need VPN for Mobdro? This popular Android app offers free live streams of well-known UK and USA channels. Since it does seem to good to be true, I decided to dig in and see whether you can get in trouble if you watch live streams on Mobdro. Read the following review to find out whether Mobdro is illegal or not.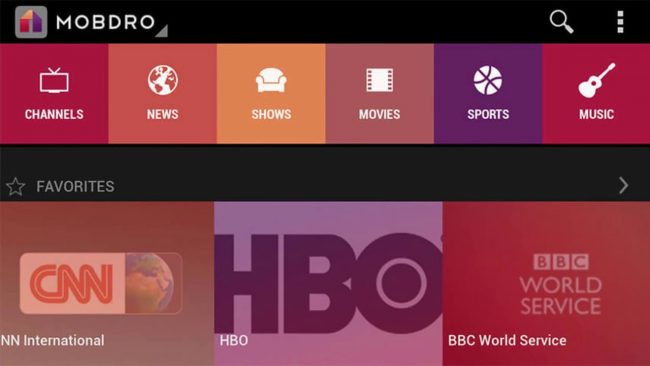 Is Mobdro Safe?
The simple answer is: Yes, Mobdro is safe to use. However, you have to make sure you are downloading the app via the official website. Mirrors which you can find on unofficial websites might contain harmful malware of viruses. The Mobdro app is mainly designed for Android Smartphone and tables, but you can also install Mobdro on Fire Stick or Amazon Fire TV.
Is Mobdro Legal?
This is a tricky question. It's safe to say that the popular live streaming app lies in a gray area at the moment. It isn't available via the official Google Play Store. So, that does raise some eyebrows. On the official website, there are some interesting points in the ToS section.
"Mobdro is an application for Android devices that enables users to crawl the web for free streams, arrange them by category and capture them in order to watch them. Mobdro has no control whatsoever nor may it be held liable for the content or location of the streams, which shall be the sole responsibility of the pages on which they are hosted."
So, that basically means if you do get in legal trouble, you're all on your own. Although it's not certain, Mobdro's live streams could come from pirated sources. If you want to stay on the safe side, make sure you're connected to a VPN server while streaming via Mobdro.
How to Stay Anonymous Online?
VPN, or virtual private networks, allow you to hide your IP address and conduct your online activities anonymously. This is because once you connect to a VPN server, all your traffic is encrypted. Nobody can see what sites you are visiting, files you are downloading, or videos you are streaming. Here's how you can easily setup VPN to use apps anonymously on your Android device.
First, you need a VPN account. Go to ExpressVPN and sign up.
Now, download and install the ExpressVPN app on your Android.
Open the application and connect to a VPN server.
Your IP address is now masked. Nobody can see what you're doing online as long as you are using VPN.
ExpressVPN tops it for me in terms of VPN providers that respect their user's online privacy. They don't keep any logs of my browsing activity. They also have a 30-day money-back refund guarantee, so feel free to try them out yourself. I have also reviewed other top VPN services you can use to browse the web anonymously.
Is Mobdro Legal and Safe – The Bottom Line
When it comes to your online privacy and security, don't take any risks. Use VPN providers like ExpressVPN to keep any prying eyes away from your online activities.
*Disclaimer: This article is only intended for educational purposes. We do not in any way condone, promote or encourage, any criminal or illegal activity. Your actions are your responsibility. Please check your local laws regarding torrents and pirated streaming. Kindly note that we do not host any pirated content on this site.