Making voice calls is relatively easy compared to the struggle expats in the UAE suffer from in that respect. The government is trying its best to promote its national carriers over free foreign ones. This is the main reason why video calling is not possible in the UAE. But, here's where you'll learn how to unblock them.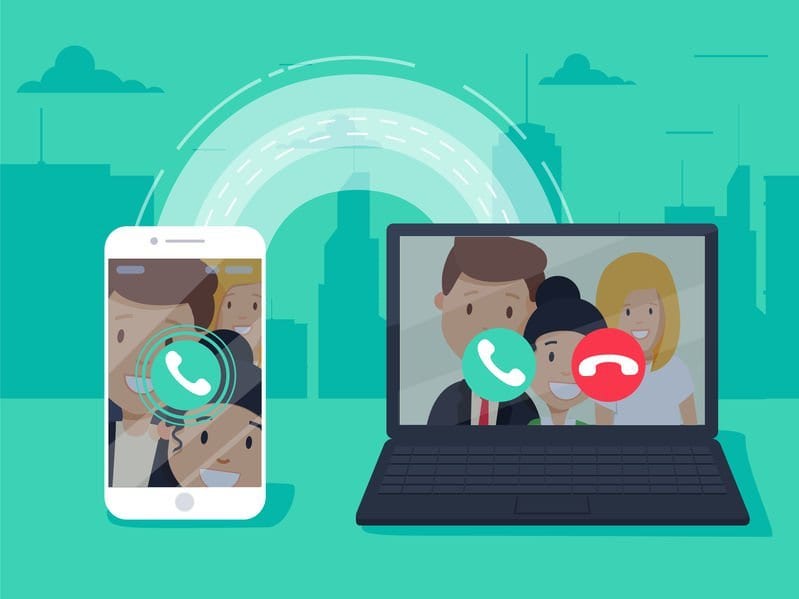 Why Are Video Calls Blocked in the UAE?
Video Calling Apps have been banned for users to make video calls as per the new New Rule of the Telecommunication Authority of UAE and Etisalat. The government uses this tactic to pressure residents into subscribing to a video/IP calling service on their mobiles through providers Du/ Etisalat.
The concern that UAE residents won't make use of domestic and homegrown applications is primarily why all the best free video calling apps are blocked in the UAE. Being free and all, users would be more interested in applications like Skype, WhatsApp, FaceTime, Snapchat, ooVoo, Nimbuzz, KakaoTalk, Paltalk, and Telegramthan ones they have to pay for. The government also has reasons to believe that using such apps increases the risks of hacking, phishing, and violations of privacy.
How to Make Video Calls in UAE Using a VPN
To make video calling in the UAE possible, you have to unblock the video applications first. All it takes is a VPN service provider, and you can use all the apps you want in the UAE. As you know, there are many services that are inaccessible in the United Arab Emirates. However, with a VPN, you can easily make video calls despite the UAE's strong restrictions.
A VPN is the workaround to unblock restricted websites, applications or services. The VPN allows its users to access a private network where all their data passes through before reaching the public network. The second you connect to a different server, you get a new IP address. Here's what you need to do:
First, sign up for an ExpressVPN.
Then, download and install the app on your device.
Next, connect to a server where video apps are available.
Now, make all the video calls you want in the UAE.
In order to bypass the UAE's restrictions on video-calling apps, all you need to do is subscribe to ExpressVPN. It's a strong and reliable service provider that is capable of unblocking worldwide content. ExpressVPN's delivers services professionally. For more recommended VPNs for UAE, check out the table below.
Make Video Calls in UAE
It's not a walk in the park, but it's not impossible either. You don't have to put in a lot of effort in order to be able to make video calls in the UAE. You will have to subscribe to a VPN, connect to one of its services, and voila! If you don't want to pay a hefty amount of money for a legally authorized app in the UAE, you might as well use a VPN. This will enable you to access free apps from abroad. Stay connected and see your loved ones in the UAE with a VPN.