The past couple of months marked the downfall of none other than the social media giant – Twitter. Ever since Elon Musk took over, users began showing frustration about where the platform is heading. With so many individuals ditching Twitter, Meta took the opportunity to launch its own Twitter alternative: Threads.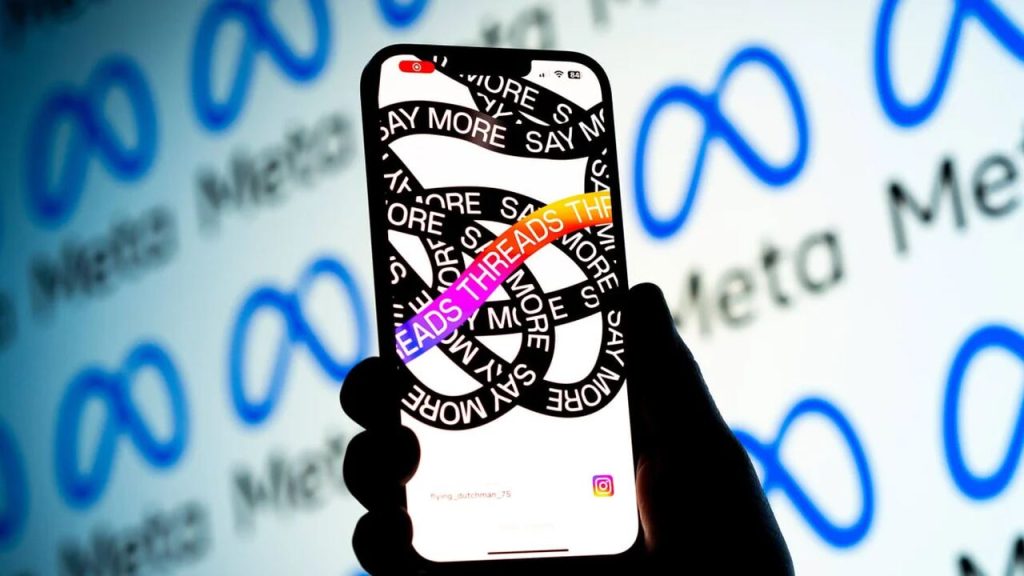 This new service's popularity skyrocketed the moment it launched on July 5th, 2023. On this day, Meta made Threads available in over 100 countries, including the US and UK. However, the EU was excluded.
Yes, Threads has a serious hurdle in the EU due to regulatory concerns. In other words, it doesn't meet specific requirements in the European Union's Digital Markets Act (DMA).
We all know that users in the EU are very active on social media, and Threads is a great way to do so. That's why we created this guide. Here's how you can unblock Threads in the European Union.
Unblock Threads – Quick and Easy Steps
Time needed: 5 minutes
To access Threads in EU countries, the following steps should be taken:
Subscribe to a VPN service.

Signing up with a reputable provider is crucial. We highly recommend using ExpressVPN.

Download the VPN app.

Install the VPN application on your Android or iOS device.

Activate the VPN client.

Sign in with your username and password.

Connect to a VPN server outside the EU.

A good example would be an American server.

Launch the Threads application.

Sign in with your Instagram credentials.

Use Threads in the European Union.

Enjoy the newly popular social media app even in the EU.
The Downfall of Twitter Begets The Rise of Threads
Ever since Elon Musk took over Twitter, the platform was receiving all kinds of negative reactions from users. In fact, a huge number of them decided to quit the service in general.
Yes, Twitter is definitely shrinking, despite Musk declining these facts. Back in April, Elon Musk stated in an interview with BBC that the social media service was seeing record user engagement and that major advertisers were returning.
Well, that's not the case, as according to studies, around the time that Musk took control of Twitter, about 1.75 million users quit the platform.
Now, Twitter has 353.90 million users, a 3.93% decrease from 2022. It's reported to lose even more by the beginning of 2024.
All in all, things are changing, including popularity, as it's now the dawn of a new service, Meta's own, Threads. Millions of users directly jumped ship when the platform launched.
This shows how much users needed a Twitter alternative, and one they definitely got, thanks to Meta. But how big of an impact did Threads make? The next section will answer that.
Threads Goes Global, Excluding the EU
The platform debuted on July 5th, 2023, and managed to attract an audience of around 93 million active users globally during its first partial week of availability.
A global spread indeed, but some of the biggest countries are excluded. That would be every single one in the European Union.
Unfortunately, the expansion to European countries would increase that number, but due to the Digital Markets Act (DMA), the service did not enter the Old Continent.
In case you're not familiar with what the EU countries are, the list below will definitely shed more light on the matter:
Austria
Belgium
Bulgaria
Croatia
Cyprus
Czech Republic
Denmark
Estonia
Finland
France
Germany
Greece
Hungary
Ireland
Italy
Latvia
Lithuania
Luxembourg
Malta
Netherlands
Poland
Portugal
Romania
Slovakia
Slovenia
Spain
Sweden
Due to this, Threads operates with geo-blocking, where it looks up your IP address to determine your location. The moment you sign in, the app will prompt you to sign in with your Instagram account.
Once you submit the required information, threads will use your IP and pinpoint exactly where you're residing.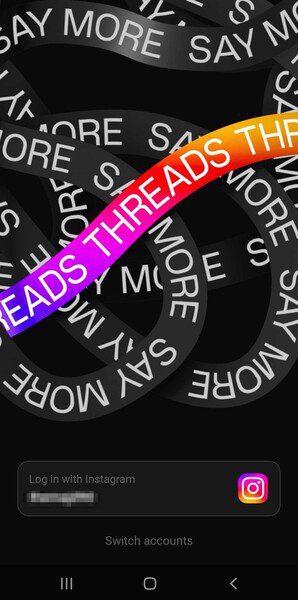 As seen in the images above, Threads will send a notification to your Instagram account in order to approve the login. The location is set in Spain (Example), which is part of the European Union.
Since the process is being initiated there, Threads would block the attempt almost instantly. The only thing the users would be getting in any of the EU countries is the following error message:
"Threads hasn't rolled out to your region yet. Until then, you can continue viewing content."
Luckily, the steps above are more than enough to unblock the platform in the EU. All you have to do is follow them carefully, and you'll be joining the rest of the world in no time.
A VPN to Unblock Threads
A Virtual Private Network is proven to be one of the best tools to secure your browsing activities. If you're using a reputable provider, rest assured that your data is well-shielded with military-grade encryption.
Once you connect to a server, the VPN will protect everything sent or received from any outside interference, including that of capable hackers.
Moreover, the VPN will hide your IP address and replace it with one in the country where the server is located.
Not only does this anonymize your browsing activities, but it also allows you to access geo-restricted content in the region.
For example, if you live in Spain, your device will automatically receive a Spanish IP address once you connect to the internet. This particular IP deprives you of accessing Threads.
Now, if you use a VPN, you can connect to a server overseas – let's say, the US. Once the connection is established, you'll receive an American IP address and gain access to Threads even if you're in the EU.
Choose Wisely – Meta's Not Fooling Around
This is the most important part. VPNs are in the hundreds, but only a few of them are deemed credible. Some services require no reputable VPN, but Thread does.
Meta knows that users might try to unblock the service in the EU – it's no surprise. But if you think it was going to sit around and watch in silence, you're sadly mistaken.
Meta has confirmed that it's blocking users in European countries if they attempt to use Threads while operating a VPN.
If the provider is not credible enough, the Threads application will barely be functional. In other words, profiles, and content will not load, and notifications won't work.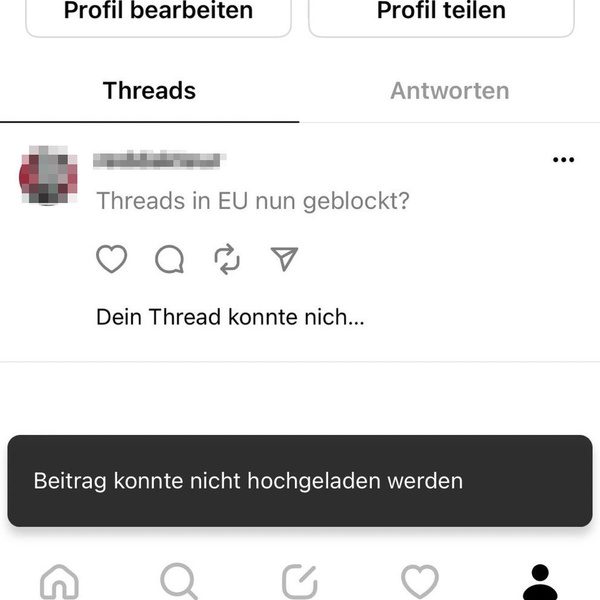 In fact, Meta didn't shy from saying this. The company did state that it's taking further measures to prevent anyone in the region from accessing Threads:
"Threads is currently unavailable in most European countries and we have taken further measures to prevent people from those countries accessing threads.

Europe continues to be a very important market for Meta and we hope to be able to bring Threads to more countries in the future."
With this in mind, choosing the right VPN is essential. We've tested out several VPN providers, and only a few managed to get the job done.
Our top recommendation goes to ExpressVPN. This service has servers across 94 countries, including dozens in the United States.
Not only that, but we connected to various servers, and each one of them managed to unblock Threads within seconds. If you want to give it a try, you can benefit from their 30-day refund policy.
If ExpressVPN is not your choice, you can also check the VPNs on our list below. They all can unblock Threads with ease.
How to Get the Threads App on Your Device Anywhere
When an app is made unavailable in certain countries, app stores won't even allow you to download it, to begin with.
However, a VPN doesn't only allow you to unblock the app's functionality, it also provides you with the ability to get through the app store.
With that said, here's how you can download and install the Threads app on any compatible device:
To get the Threads application on your Android device, the following steps should be taken:
Launch your VPN app and connect to a server outside the EU.
Change your Google Play Store's region and download the Threads app.
Launch Threads and sign in.
Enjoy!
To get the Threads app on iOS devices, this is what you need to do:
Use your VPN to connect to a server in a country where Threads is available.
Change your Apple Store region and download the Threads App.
Log in with your Instagram credentials.
Start using Threads wherever you are.
Threads Unblocked – FAQ
Care to know more about Threads and what it has to offer? Make sure you go through the following FAQ section:
How Many Countries is Threads Available in?
Threads is available in over 100 countries around the world. However, due to local regulations, it is not available in European Union countries.
Does Threads have a Premium Subscription like Twitter?
No. Threads is completely free to use.
Does Threads Limit The Number of Posts Users Can Consume?
Unlike Twitter, Threads doesn't impose limitations on the number of posts you can consume.
Can Any VPN Unblock Threads?
With Meta taking measures to prevent people from those countries from accessing threads via VPN, not every provider can get the job done.
Why is Threads Blocked in the EU?
The platform cannot operate in the EU for the time being, as Meta works out how data sharing between the new platform and its Instagram app will be regulated.
Unblocking Threads Anywhere – Final Thoughts
Threads by Meta is blowing up across the world. Unfortunately, there's one region that's still being deprived of the popular endeavor – the European Union.
This platform is going places, and with Twitter users all over the world jumping to it, Threads will be huge in no time.
Now, even residents in the EU can access the service. All you have to do is follow the guide provided above, and you'll be joining the world in no time.