If you're a constant internet user, then you've probably heard the term "IP address" like a million times. Every participant of the internet has to have an IP address to connect to it. On the other hand, most users prefer the use of Mozilla Firefox for browsing. However, some limitations and possible online threats may occur all of a sudden. That's why hiding your IP is the perfect solution. Learn how to do so in this tutorial.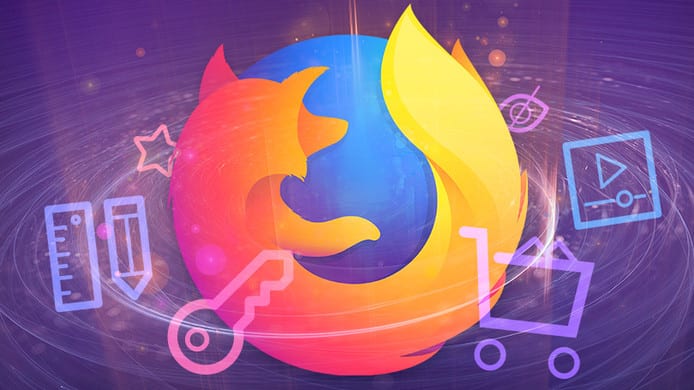 IP Address 101
Whatever device or whichever system you use has a certain (unique) IP address. This IP is assigned for that machine and that alone. In other words, on your home network, your PC, Mac, iPhone, Android, or even printer have different IP addresses.
IP addresses are pieces of information in terms of numbers. They highlight the location of the system that holds them. The problem is that anyone who gets a hold of your IP can pinpoint your exact physical location.
Let me explain how IP addresses work on Mozilla and other browsing applications. Let's say you want to visit Google's official website. You go to your Firefox browser and enter the URL that's known to all as (www.google.com). However, in the virtual world of the internet, that doesn't mean anything. IP addresses are the language of websites.
Your URL gets sent to a DNS server and then translated into numbers. These digits are the IP address needed by the browser to comprehend that Google's website is the page you want to visit. Go ahead, try it out for yourself. Type in (172.217.24.238) and you'll be instantly redirected to Google. It's fun actually.
How to Hide Your IP Address Using Mozilla Firefox
First, you need to know that changing or hiding your IP address on your own is impossible. You're stuck with what your ISP imposes on you the moment you subscribe for their services. However, there's a workaround to this as VPNs now exist in our internet world.
A VPN reroutes your internet traffic through one of its remote servers in dozens of countries around the world. Once you hit the connect button, your data will be encrypted and your IP address will be masked. You'll then take on a valid IP address in the region you're connected to while hiding your original one.
Now, without further ado, this is how you can mask your IP on Mozilla Firefox:
First, use this IP Checker to see what your original IP is. I'm based in the US and this is mine.
Sign up with a VPN provider. I use ExpressVPN and it's highly recommended.
Download and install the VPN application on your device.
Sign in and connect to a server.
Once connected, your VPN will notify you.
Double check your new IP address by using the same IP Identifier as before.
Finally, your IP is hidden and you have yourself a new one.
Note that you can revert back to your own IP address if you disconnect the VPN connection. I used my own VPN provider as an example above. If you don't seem to be on the same page as I am, check out this list of the best VPNs for Firefox in the table below.
Why Cloak Your IP Address on Mozilla Firefox?
A lot of circumstances demand to mask your IP address. Whether you're someone who wants access to geo-blocked sites, negate IP bans, or just stay anonymous, all of these are attainable once you're connected to a VPN server. You might want to know this first. Some VPN providers such as NordVPN and ExpressVPN offer free extensions to Mozilla Firefox's browser. This makes it easier and more convenient for constant users to operate. Now, with that said, here's why you need to mask your IP address:
Browse Anonymously
Every time you go online, there's a risk that someone might be watching your every move. I'm not just referring to hackers and cybercriminals. Even your ISP has a habit of doing that on a daily basis. Nevertheless, if you use a VPN, you get to mask your IP address and anonymize your internet approach.
This criterion is mostly used by bloggers who like to keep their identity hidden in case their blogs get them in trouble. In other words, some countries impose high restrictions on the content you post on social media, blogs, networking apps, and many more. You might even get penalized for what you say.
They can determine your location via your IP address. However, if it's hidden, it's next to impossible to pinpoint your whereabouts. Not even your ISP can spy on your browsing activities anymore. One more thing, with a hidden IP, you can definitely avoid your ISP's internet throttling. Enjoy the best-uninterrupted internet connection.
Bypass Regional Restrictions
Streaming services around the world are exclusive to certain regions. For example, Netflix's greatest library is only available in the United States, while BBC iPlayer is a UK-only channel.
These platforms take a peek at your IP address the moment you attempt to view their content. By doing so, they determine your location. If you happen to be an outsider, then you'll be blocked almost instantly, or they give a small taste before cutting you off with an error message.
With a VPN, you can spoof your online location and appear to be browsing elsewhere. In essence, when you connect to a server in a certain country, you'll hide your own IP address and take on a new one in that region. As a result, you can now access the channels available in that territory since you have a valid IP now. It's very simple and you already know how to do that now.
How to Mask Your IP Address – Final Thoughts
It is very much in our interest to make sure no wrong-doers ever get their hands on such an important identifier as our IP Address. Moreover, security is not the only problem anymore as geo-restrictions stepped in. When you mask your IP address, you can surf the internet freely without having to look over your shoulders all the time. Not to mention that you'll escape those local TV limitations by accessing dozens of channels abroad. So, what are you waiting for? Get a VPN and enjoy the internet to the fullest.