Visiting Qatar? Install a VPN First
|
When it comes to beautiful countries in the Middle East, Qatar will always be among the best. Not to mention that hosting the 2022 World Cup made it even more attractive to foreigners. As beautiful as sightseeing is there, website browsing is a completely different case.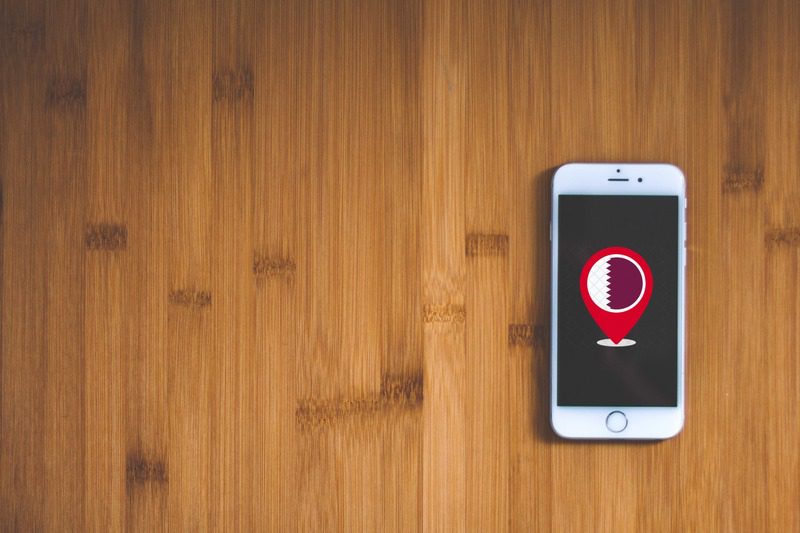 Almost every single person is connected to the internet in the country. However, Qatar monitors and regulates everything on the web, banning sites and blocking social media apps in the process.
No one wants to poke the wrath of Qatar's authorities, yet they still want online freedom, especially those traveling to the country. What can grant such a privilege? Well, Virtual Private Networks, of course, and here's everything you need to know about them.
Qatar Sees All – The Need for a VPN
As we mentioned, Qatar isn't that friendly when it comes to free internet access. It monitors everything its residents do via several methods.
Here's how it goes down in the country. First, we'll kick it off with Qatar's ISP – Ooredo. With its help, Qatar restricts/bans several sites, mostly those that don't comply with the government's point of view.
We're referring to websites that mostly host immoral and blasphemous content. That is totally acceptable, but other websites that include nothing of the sort are caught in the crossfire.
Anyone in the country cannot speak freely, especially when discussing politics on social media websites, or there would be consequences.
Aside from that, Qatar doesn't allow the use of popular VoIP applications such as Viber, Skype, WhatsApp, Omegle, and others. It's not just Qatar by the way – other GCC countries apply the same restrictions.
Now, with the World Cup being hosted in the country, Qatar kicked up a notch with its intruding habits. This time around, its residents are not the main target, it's those visiting to watch the competition.
You see, foreigners coming to watch the World Cup must download two applications or they'll be denied attendance. Apparently, these apps act like spyware that monitors their every move.
Not only that, but they also can execute practices on the device they're hosted on, which shows a higher level of retention in the country.
Your online security and privacy are paramount. That's why we highly recommend installing a VPN on your device before heading to Qatar. Before? Yes, we'll explain this in the following section.
Internet Freedom in Qatar – Enter VPN
Censorship is pretty common in Qatar, and the best way to circumvent it is through the use of Virtual Private Networks. Before we get into what a VPN is all about, let's explain why we advised the pre-arrival installation.
Qatar not only restricts a lot of online practices, but it also blocks VPNs. In other words, you might not be able to install the VPN application once you're within the country's premises.
So, before you get on that plane, make sure you have your VPN application and subscription ready. Now that this is out of the way, let's dig deeper into what benefits you get while operating a VPN:
The VPN allows you to hide your IP address and anonymize your internet browsing.
It encrypts your data, making it completely unreadable by any third party, including ISPs.
Allows you to access VoIP services in Qatar as well as restricted/blocked websites in the country.
A reputable VPN helps you protect your connection in Qatar. We tested dozens of VPNs to find the best ones for Qatar with robust security features and strict no-logs policies.
Our top recommendation goes to ExpressVPN as it has fast global networks that allow you instant access to both local and international services at top speeds from anywhere.
Moreover, the service provides top security features including a kill switch, obfuscation technologies, as well as a tracking blocker.
ExpressVPN did top our charts, but it wasn't the only one that proved perfect for the task at hand. If you want to check other alternatives, the table below will give you a better idea.
Establishing a VPN Connection in Qatar
Time needed: 2 minutes
As mentioned, you should subscribe to a VPN service and download the application before you travel to Qatar. After that, once there, you can follow the steps below to establish a connection:
Launch the VPN application.

Sign in with your username and password if you didn't already.

Open the server list and connect.

Choose any server from the list.

You are now fully protected.

Your data is encrypted and your browsing is anonymized.

Enjoy your stay in Qatar.

Now you can surf the web without having to worry about any kind of intrusion.
The steps above show exactly how easy it is to establish a VPN connection. With this push-of-a-button task, you'll guarantee total online safety during your visit to Qatar.
Is a VPN Enough?
A Virtual Private Network is credible to ensure that you're perfectly safe online. However, that doesn't mean that, by itself, a VPN is enough.
If you're traveling to Qatar, especially for the World Cup, there are some things you should do yourself for extra protection:
Operate with a burner phone. That ensures that no personal data could be harvested.
Use a reputable antivirus that can sniff out any malware or spyware that might infect your device.
Make sure to limit the permissions you grant to applications.
Don't submit any personal information just anywhere.
These are extra steps you can do. A VPN can do a lot, but you also need to be vigilant when it comes to your sensitive information.
A Trip to Qatar? Pack a VPN… Now!
Again, Qatar is a beautiful country to visit, but its data retention laws are not pleasant at all, especially for foreigners traveling there.
With the World Cup approaching, more than 1.5 million visitors are said to be coming to Qatar. Aside from strict regulations, the two apps required for the World Cup have proven to be very intrusive.
Protecting your online activities should be your number 1 priority. That's why we recommend installing a VPN before you leave your country. It'll make everything easier when you land in Qatar.