Even though I know how much Android falls behind on the security front, I personally always end up getting myself an Android phone. The truth is, I like the OS. However, I still take measures to make sure my phone is as secure as possible. In this guide, I'll share with you 7 super easy steps you can take to keep your Android safe from possible hacks and attacks.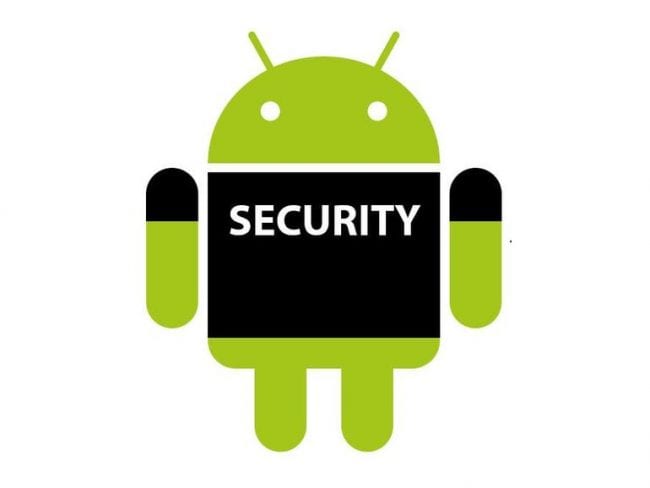 How to Keep Your Android Safe from Hackers – 7 Steps
Here are 7 distinct ways you can use to keep your Android safe. Remember, Androids are usually very easy to hack into because of several basic vulnerabilities. Try to cover as much of these steps as possible.
1. Use A VPN
First, I recommend you get yourself a solid and credible VPN account. Short for Virtual Private Network, a VPN will encrypt all your data and re-route your traffic through a secure connection. This will stop any third party, including ISPs, from being able to access or monitor your online activity.
Your safest bet to subscribe with a VPN provider that is globally known to work in an honest and reliable way. For Androids, most VPN providers will have a native app in the Play Store for you to download. Some providers, like ExpressVPN, have apps that work flawlessly on Android devices. Check out the best VPNs you can use for Android devices here.
2. Manage Your Settings
The great thing about Android is that it does offer a lot of configurability when it comes to its Settings menu. I suggest taking some time to go through each and every setting on your phone, but to make things more direct you should pay extra attention to the following:
Fingerprint ID: Always opt to use a Fingerprint identification instead of a pin or a password. Biometric security measures are one of the ways that smartphones managed to limit the number of break-ins into phones.
Have a Password: On top of your Fingerprint ID, you should also have a password to add some security to your phone. Make sure the password is unique and hasn't been used on your other accounts. Stay clear from easy passwords or passwords with the names of family members/pets/friends. You can also have a unique PIN setup instead.
Check up on App permissions regularly: Make sure to always check up on the permissions you've allowed your installed Apps. If you've never done this before, you might be surprised at what kind of access some apps really have. Toggle off any permissions that don't work in line with the app itself (like the microphone on Google Maps, for example).
3. Use a 2-Factor Authentication
Google Play offers a great option to turn on 2-Factor Authentication for all payments. If you have multiple devices, you're going to need to follow these steps for every device:
Open the Google Play Store app.
Tap on the Menu and go to Settings.
Click on Require Authentication for Purchases.
Choose the setting that works for you (the type of Authentication)
Follow the instructions based on your chosen setting.
If you click on the attached link above, you'll notice that you can also do this step for your Google account in general. I highly suggest you do that.
4.  Enable Find My Device
Another great security feature you should have turned on is the "Find My Device" feature. This feature will help you locate your phone in case it's ever lost. Here's how to turn this feature on:
Open your device's Settings app.
Click on Security & Location (this could be named "Google Security", depending on your Android device).
Tap on Find My Device.
Toggle on the feature.
5. Limit the Information Displayed on Your Lock Screen
Android phones have a feature that allows you to limit or negate whatever information pops up on your lock screen. With this feature, you can either remove all information or limit the information to selected apps only. Here's how you can control this feature:
Go to your device's Settings app.
Click on Apps & Notifications.
Tap on Notifications.
Click on On Lock Screen
Choose how you'd lick the notifications to appear (or not appear).
6. Understand How to Deal with Apps
In case you don't know, one of the main differences between iPhones and Android devices is the number of malicious apps found on their respective app stores. For Android, Google Play Store is very open when it comes to the number of apps on it. This does increase the risk of downloading an app that contains malware or that require a lot of permissions.
Make sure that you verify the validity of any app you download. After you have downloaded the app, go through the permissions it's requesting carefully. Does it need this much permissions? Is it asking for access to settings it shouldn't be using? Be sure you know exactly what it is you're allowing before you hit "accept".
7. Use an Anti-Malware and Anti-Virus
A phone is very much like a computer. In other words, it's as susceptible to malware and viruses as a computer. Just as you wouldn't (or shouldn't) run your PC or laptop without having proper anti-malware and anti-virus programs installed, you should be doing the same with your Android phones.
Always make sure that you're downloading both software from credible sources. Try to go for Google validated apps. And always…always…read through the reviews. If something's wrong with the app, other people will mention it.
How to Keep Your Android Safe from Hackers – Final Thoughts
There you have it, 7 easy steps you can take right now to keep your Android safe from potential hacks and attacks. As always, these steps aren't all-encompassing (there's so much you can do with security). Try to stay up-to-date with the latest security releases for your Android and always make sure that your OS is updated to the latest available version.