EA is gaining ground with its latest game: Anthem, and we hope it meets the success Apex Legends has achieved. However, if latency and lagging are still an issue, gamers' frustrations will override their excitement. To avoid that, learn how you can fix the EA Anthem Lag in this article.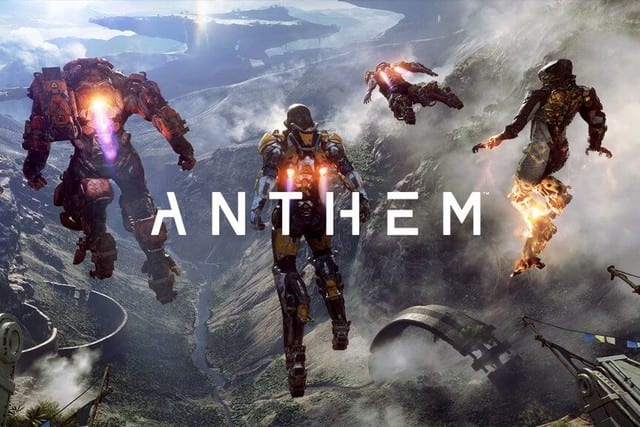 About Lagging
What we all know is that lag is a slowdown or reduced responsiveness during a game. There are many factors that cause a lag, making it a dreadful problem in itself. Technically speaking,  lagging is the slow response of a computer or gaming device due to either a slow computer/device or a slow Internet connection. In simple terms, lags are those pauses that occur while you're playing a game.
This makes it impossible for you to enjoy your gaming. Game lagging is related to the consumption of bandwidth by thousands of users on a regular ISP server at a specific time. This means that your system may be incapable of sending and receiving enough data as a result of slow and inconsistent Internet connection. That is usually a common problem with a shared wireless connection.
Why Need a VPN for Anthem
As discussed above, lag refers to a game's failure to respond to inputs in a timely manner. It's basically the delay between a player's action and the game's reaction to that input. A VPN can help its players beat the lag and play the game without any complications. Another reason a VPN can be helpful is when you're playing against gamers in different countries.
You'll most likely experience high lags. To solve this problem, you must connect to a server of a different country (more specifically where the other players are located), and a VPN allows you to connect to one of its high-speed servers despite your geo-location. Now, if you're still experiencing lags, you're in desperate need for a VPN optimized for gaming. Having one will allow you to:
Play on a high-speed network.
Buy new gaming titles early from other regions.
Decrease latency and lag.
Bypass ISP throttling.
Ensure security and accessibility.
Change the Anthem server you're connected to.
Avoid Anthem error pop-up message.
How to Fix Lag in Anthem with a VPN
You need to follow two steps so that you can reduce lag in Anthem. To begin with, we have to pinpoint your current ping in relation to the Anthem servers:
First, you need to determine your ping times to EA's servers. To do so, follow the steps listed below:

On Windows PC:

Click on the Search Icon in the bottom-left corner of your screen.
Type in "cmd"
Click on "Command Prompt". A little black box will pop up.
Now type in "ping easo.ea.com" without the quotations and hit enter.

On Mac:

Launch the Spotlight search tools on your Mac.
Type in "Network Utility" and hit enter.
Select "Ping" from the menu bar.
Under "Enter the Network address to ping", type in easo.ea.com
Click on the "Ping" button

You will get ping result in milliseconds. Note them down.
Now that you know your ping times, it's time to fix your Anthem lag. Here's what you need to do next:
Sign up with a VPN service provider. Make sure that your VPN provider has a considerable number of VPN servers scattered around the world.
Next, set up the VPN application on your PC, Mac, Android, or iOS device.
From within the application, connect to a VPN server close to your real location.
Once the VPN connection has been established, re-do the ping test you've done earlier.
Your ping time should be drastically reduced.
In case you aren't happy with the results, all you have to do is connect to a different VPN server. The closer the VPN server is to your true location, the better.
Best VPN for Anthem
With ExpressVPN, a lot can be improved when gaming. This VPN has proven its effectiveness and efficiency with its excellent services and solid performances. It allows you to play without any interruptions or complications. You can also check out the Best VPN for Anthem review if you are uncertain about the VPN you wish to choose. For more information on other VPN service providers in the market have a look at the table below.
Extra Tips to Reduce Lag in Anthem
In order to enjoy a lag-free gaming experience, you're going to have to improve your ping and lower your latency. Check out these tips below:
Connect your PC to the router using an Ethernet network cable, this will stabilize your Internet connection. A wired Internet connection is generally better than a WiFi connection when it comes to online gaming.
Close background processes (for both Windows & Mac gamers), such as Antivirus upgrades, Windows Updates, and Torrent clients and Download Managers.
Consider enabling the QoS feature on your router for it prioritizes traffic so that more important traffic can pass first.
Contact your internet service provider. Some ISPs have special pools for online gaming.
Reboot your network hardware by unplugging your router and modem for 30 minutes.
Go to game settings and lower the Resolution, Anti-aliasing, Shadow Quality, Texture Quality, and Virtual Sync.
Close files or activities that take up a lot of ram and bandwidth. Stop downloads when possible.
Disconnect other devices like tablet PCs, mobile phones, and other online devices.
Switch your Nate type from 'Restricted' to 'Moderate' or 'Open'. This has a tremendous effect on your download speeds and gaming experience, especially if you're using a PS4 or Xbox One.
Reduce Anthem Lag
Players are already complaining about overloaded servers, loading screen locks, and lagging in the first demo. If EA doesn't fix these issues, many wouldn't buy the game. Lags are annoying to all players rendering any game unplayable. Although EA has a lot of work to do before the official release of an Anthem, players can always make use of a VPN to help reduce the lagging. We hope this article was helpful, let us know your thoughts in the comment section below.