Feeling like performing a Fatality on someone on the other side of the world? What about streaming content from several channels? All that is possible if you own an Xbox One. Ever since I got One (get it?), I've been having my fair share of entertainment. However, that's not all. Did you know that with a VPN you can get more channels from other regions, games, and even speed up your connection? Yeah, it's true. I can show you how to do so and which VPNs to invest in if you want. Alright then, follow this review and find out.
Best VPN for Xbox One – Content Index
Looking for a better Xbox experience? Don't want to witness lags, latencies, buffering issues, and blocked content? Then all you need is a VPN.
Any VPN can claim to do the job, but not all of them can walk the walk. So, based on our evaluation process, here are the best VPNs for Xbox.
About Xbox One
Every boy's childhood dream at one point was to own the latest gaming console in the market and to get to experience the thrill of setting the highest scores, as well as being the first to unlock a level of the game that hadn't been reached before by any of his pals.
Back then, this was all it took to get one feeling on top of the world. Nowadays, the experience is even more exhilarating, with top-of-the-line graphics and increased game interactivity being a standard for the most advanced gaming console.
Enter Microsoft's Xbox One. Aside from the well-built game-play features, gamers all over the world are slowly adapting to the new built-in capabilities that continue to get included with every version of a console that gets shipped into the market.
For example, the media feature in Xbox One allows it to be the go-to device for looking through the Internet in search of streamable content.
You can watch the likes of Netflix and Youtube on the console. However, this feature is limited to what your country offers. In order to unlock what's out there, a VPN should be in place.
Advantages of Using a VPN Service For Xbox One
What does a VPN give you that you don't already have? Well, Xbox One is a great console and all, but it's not at its full potential just yet. When you get a VPN connection on the device, you get to benefit from the following:
You can tap into content that wasn't available in your region at first. I'm talking about restricted services like US Netflix, HBO Now, Hulu, and more.
Get games before their official release in your region. Connect to a server in a country where the game is available and download it ahead of time.
Protect your online activities and private information with military-grade encryptions.
You're certainly familiar with DDoS attacks, these instances occur during certain online championships. With a VPN, you can shield yourself from such attempts.
ISP throttling is no more to be feared during an online game with a VPN. Once connected, you're untrackable. This means that your ISP won't be able to tamper with your connection speed.
Best VPN for Xbox One
The use of a VPN allows you to encrypt your data and use the Internet anonymously. You can stream mega channels such as Netflix, HBO, and Hulu through your gaming console no matter where you may be.
As a gamer, you'll be able to view regional demos, beta versions of games in development, and even get wind of special gaming events that you'd otherwise have no idea about.
As an avid gamer, one is always highly concerned about how fast a connection is, to allow for online gaming. VPN provides increased gaming speeds by providing shorter routes to various gaming communities around the world.
Here's the best gaming VPN sum-up for those who are already aware of the many benefits of using virtual private networks while gaming. You can find a detailed review of each of the following VPN providers below.
Using VPN on Xbox One
Unfortunately, there's no direct support for gaming consoles to operate using a VPN service. The recommended alternative is using a VPN router, although the choice of creating a virtual router out of your PC or Mac is also a viable option.
The only issue about this second method is that the security and speed are not as reliable. You don't how to turn your PC or Mac into virtual routers? Don't worry, my guides will show you exactly how to do so.
I took the liberty to test out a few of the VPN providers in the market so that you'd have a good idea of the features to compare. I hope this helps make your work a lot easier.
Best VPNs for Xbox One and 360 – In-Depth Review
Still, wondering what the best VPN for Xbox is? Stop immediately. Find the full review for the best VPN for Xbox below:
ExpressVPN – Best Xbox One VPN in 2023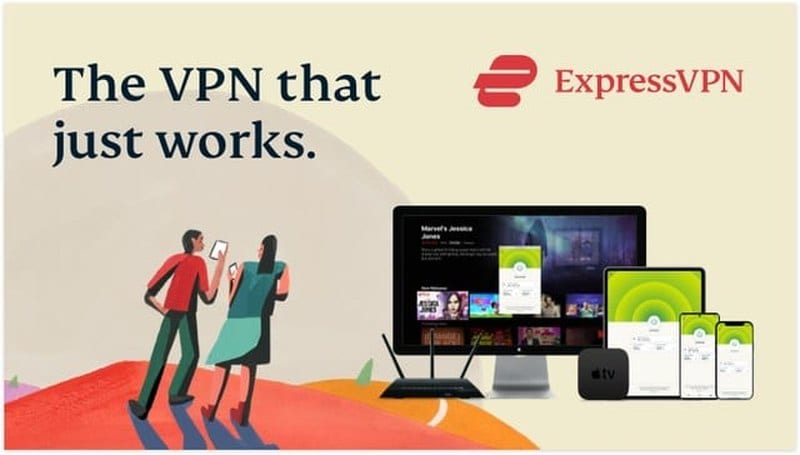 The top Xbox VPN spot belongs to ExpressVPN. The extremely popular VPN service provider has been in the market for a long time now, and its quality of service has only continued to get better.
With over 2000 servers located in different countries, the service provided by ExpressVPN is guaranteed to be fast, reliable, and optimized for online gaming and streaming.
The speed is excellent. We did not encounter any buffering or lag problem while using our Xbox One. But as an alternative (if the speed fails your gaming experience), the provider has a special feature.
ExpressVPN offers a SmartDNS service. This service allows you to stream geo-blocked content from channels like Hulu and Netflix and could be a second option until you acquire your VPN router.
In terms of subscription, their service is a bit pricey, but their 30-day guarantee is well announced for anyone to claim if they come to regret signing up for the service.
Pros
You can access thousands of servers.
Covers more than 90 countries.
Provides a Smart DNS service, MediaStreamer.
Keeps no logs of user activity.
Easily works with US Netflix.
30-day refund policy.
Simple router installation process.
Cons
Costs a bit more than other providers.
BulletVPN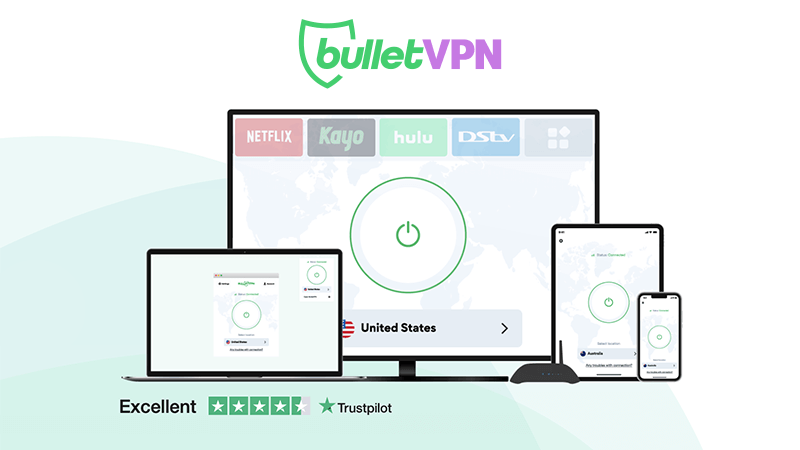 Next, on our list, we have probably one of the fastest VPNs in the industry, BulletVPN. This VPN will help you out no matter what level of technology you're familiar with.
If you're still in the novice stage, you can always check their setup guides, you'll learn everything. Since we're talking about Xbox, which is not compatible with a VPN, their website will show you how to set it up on a router.
BulletVPN covers important locations around the world, particularly 51 countries. This means you can switch your game's servers and challenge opponents anywhere in the world.
Moreover, the service proved to be credible enough by unblocking major streaming channels, such as Netflix, Hulu, Disney+, and so many more.
We connected to one of their servers in the United States and the results were pretty decent. However, blazing-fast results came up when we connected to their UltraHD support servers, which only recorded a 6% drop in the connection.
Despite its fast speeds while using their VPN service, users can also configure Smart DNS on their Xbox One instantly. As we mentioned, BulletVPN has guides for everything, so it won't be that hard for those who are not that tech-savvy.
Finally, BulletVPN offers decent subscription plans. But if you're a new customer, you can benefit from their 30-day money-back guarantee and risk nothing in the process.
Pros
Server network covers 51 countries.
Offers Smart DNS Proxy.
No-logging policy.
Excellent speeds.
Works with Netflix and other streaming channels.
30-day refund policy.
Guides for Xbox installation.
Cons
Network coverage needs expanding.
Surfshark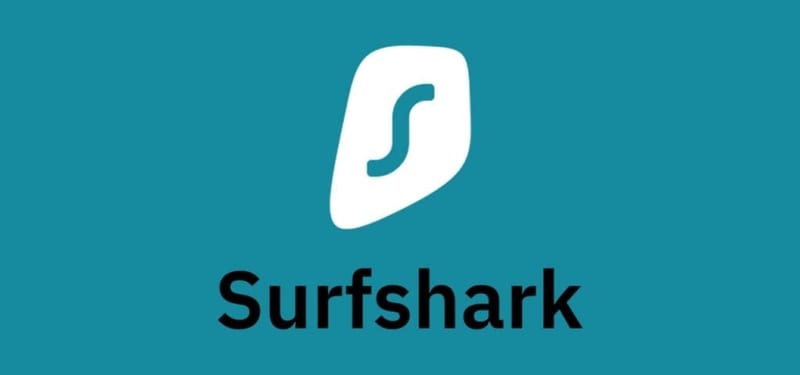 Our third pick for the best VPN for Xbox is none other than Surfshark. The provider has a lot of features that can enhance both your gaming and streaming experience on Xbox.
Here's why. The provider's servers are well-optimized to guarantee the best speeds possible. This is very important to get rid of laggy gaming all the time.
Moreover, SurfShark can be set up directly on Xbox through its Smart DNS service. That way, you don't have to go through a VPN installation process on your router.
Not only that, but Surfshark also guarantees that your money doesn't go to waste. The provider is excellent, but if it doesn't live up to your expectations, you can simply ask for a refund within the first 30 days of purchase.
Pros
Servers in 60+ countries.
Smart DNS.
No logging policy.
Unblocks major streaming channels.
30-day money-back guarantee.
Top-level encryption.
Excellent speeds.
Unlocator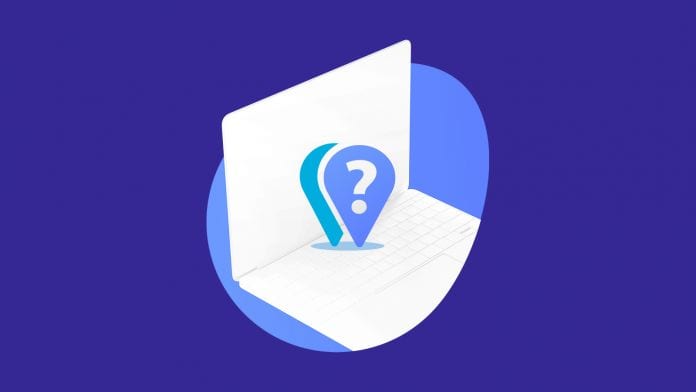 Unlocator launched as a Smart DNS service, but recently, it has been offering a Virtual Private Network as well.
The provider has a decent server network across 41+ countries, which aids Xbox users during gaming and streaming content all over the world.
When we tried their servers out to unblock geo-restricted content, the provider did not disappoint. We were able to access top streaming services without a hitch.
As for speed, we weren't that satisfied. Some servers were really slow, but others, especially the (high-speed) labeled ones, were very fast.
If the speed became an issue, users can opt for Unlocator's Smart DNS service, which promises untampered-with speed and access to more than 230 channels around the world.
You can benefit from their 7-day trial to test both services for free. If you need help configuring the DNS on Xbox, just skim through their guides and you'll be fine.
Once the trial ends, users get a 30-day refund policy, which is more than enough to assess what they're subscribing to.
Pros
Servers in 41+ countries.
Smart DNS
Zero-traffic logging.
Accesses top streaming channels.
30-day money-back guarantee.
7-day free trial.
Cheap Smart DNS Plan.
Cons
Servers are not very fast in the US or UK.
NordVPN
NordVPN is a perfect tool if you're an avid gamer. They offer dedicated servers specific for gaming and torrenting.
NordVPN has one of the largest server networks in the industry. It boasts over 5000 servers across 62 countries.
It showed great results when we tried to unblock US Netflix in our region. Not only that, but the service also managed to bypass regional restrictions and access the likes of Hulu and DAZN.
Speed-wise, not all the servers are fast, so be careful. This is one of the key disadvantages of the provider. Speed is everything when it comes to online gaming and streaming.
Other servers were very fast as they're optimized for such tasks, which gave us some mixed feelings about the service's performance.
If that's the case with you, their SmartPlay Smart DNS feature will be a great alternative. It can unblock hundreds of channels around the world with minimal speed loss.
NordVPN offers a 30-day cash period. So, don't worry if the service doesn't live up to your expectations.
Pros
Huge server network.
SmartPlay DNS feature.
No-log policy.
Unblocks US Netflix, Hulu, and more.
30-day cash back period.
Dedicated gaming servers.
Cons
Some of the servers are pretty slow.
Not that cheap.
How to Change Xbox One Region/Country?
Downloading restricted content on Xbox doesn't require any effort at all. You'll be able to tap into a wide range for applications only available in other countries with a few taps here and there. All you need to do is switch your Xbox One's region and you're good to go.
The Best Xbox One VPN – Conclusion
Using VPN services with gaming consoles has turned from a luxury to a necessity. Not only do you get early access to new game releases, blocked content, better pings and improve latency. So, you now have an idea of the kind of service providers to go for. Which one do you prefer? We'd love to hear your choice and what your overall experience with a provider was. Reach out to us, we'll happily reply.
ExpressVPN Review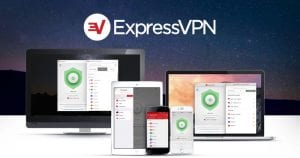 Name: ExpressVPN
Description: ExpressVPN is a VPN service that allows you to browse the web anonymously and unblock geo-restricted sites.
Price: 12.95
Currency: $
Operating System: Windows, OSX, Android, iOS
Application Category: Multimedia
Refund Policy

Speed

Support

VPN Apps