Rockstar Breached: Grand Theft – The Hacker Edition
|
The gaming industry seems to be having a very bad year as cybercriminals have been targeting several companies lately. First, it was Bandai, then came Krunker. And now, none other than Rockstar Games (GTA's Parent Company) has joined the mix.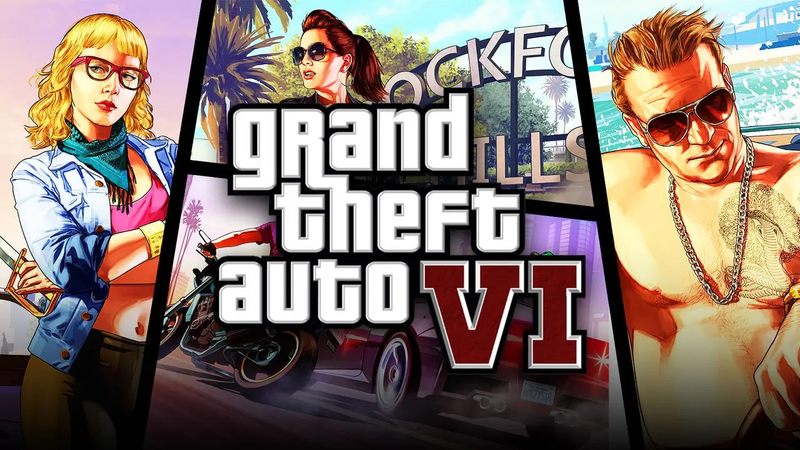 When it comes to Rockstar, a breach could be huge. However, you cannot fathom how big this one is as it includes leaked footage from the long-awaited Grand Theft Auto 6 game.
Yes, this is legit – no trick there. Threat actors were able to infiltrate the company's systems, hijack private conversations within Rockstar's Slack platform, and harvest over 50 minutes of footage from the in-development version of GTA 6. How did it happen? What was in it? Who is behind it? We'll answer everything in the following article.
Update: It was confirmed that the 17-year-old arrested who was arrested earlier this year for hacking Microsoft and Nvidia is the one responsible for the new attacks on Rockstar and Uber.
The hacker is part of none other than the Lapsus$ group. This time around, the FBI is involved. The teenager (Only known as A.K) is now arrested, and further arrests are expected as the hacker had assistance.
Rockstar Breach – A Simple Mistake, A Huge Impact
The breach at hand shows exactly what a simple slip can do. Regardless of the company's security measures, if the employees themselves are not careful, they'll be sabotaging the entire company.
This incident can have a huge impact on the game's release, especially since Rockstar has been trying to keep everything under wraps until the undisclosed release date.
Rockstar disclosed the breach and stated that it's going to affect the development of its ongoing projects:
"We recently suffered a network intrusion in which an unauthorised third party illegally accessed and downloaded confidential information from our systems, including early development footage for the next Grand Theft Auto.

At this time, we do not anticipate any disruption to our live game services nor any long-term effect on the development of our ongoing projects.

We are extremely disappointed to have any details of our next game shared with you all in this way.

Our work on the next Grand Theft Auto game will continue as planned and we remain as committed as ever to delivering an experience to you, our players, that truly exceeds your expectations.

We will update everyone again soon and, of course, will properly introduce you to this next game when it is ready. We want to thank everyone for their ongoing support through this situation."
Now, the question is: What did the leak include? For those who don't want spoilers, we're here to deliver the news only. We're not going to spoil anything:
Over 90 videos showcasing the game's engine, gameplay, and more from an early development build.
A small glimpse into the next Grand Theft Auto entry (Protagonists).
The hacker goes by the name of Teapotuberhacker. He claims to have easily downloaded the files by breaking into Rockstar's Slack channel where the videos were posted.
Teapotuberhacker posted the stolen footage on GTA Forums. Not only that but he also posted them on Youtube to show how legit the attack is.
Moreover, the hacker claims to have obtained source code for GTA 5 and GTA 6 development builds. With that, he appears to be blackmailing the developer for it.
Now, Rockstar Games parent, Take-Two Interactive, stated it has "already taken steps" to stop this intrusion and prevent future ones.
As a first step, Take-Two issued takedown notices to every platform posting the stolen footage, including Youtube and other social media accounts.
As a result, the GTAForum started by the attacker no longer exists anymore. Rockstar also claims that this will have no further impact on its development process.
GTA VI Leak – It's not Over
Despite taking down any pages that include the stolen footage, the attacker seems to be hell-bent on selling the unpublished data back to the company.
Apparently, he's been using social media platforms to seek a response from Rockstar, but we highly doubt that we'll ever hear about it.
One last thing! The attacker claims to have the source code. If that's true, this will be very bad for Rockstar come GTA 6's release date.
Any threat actor who gets his hands on it will be able to practice and commit further hacks and exploits when it launches.