With the alarming rise in hacking activities and other forms of cyber-crimes, it seems that no online account is perfectly foolproof or safe. Twitter has recently come under much scrutiny itself too. Famous hacked twitter accounts include those of Forbes, BBC North America, Amnesty International, the European Parliament, the Atlanta Police Department, Facebook founder Mark Zuckerberg. and even current POTUS Donald Trump. However, the onus lies on you to guard and protect your account, no matter what. Should you fail to do that, the consequences could be rather tragic. In this guide, we take a look at the various measures you can take to prevent hackers from stealing your Twitter account.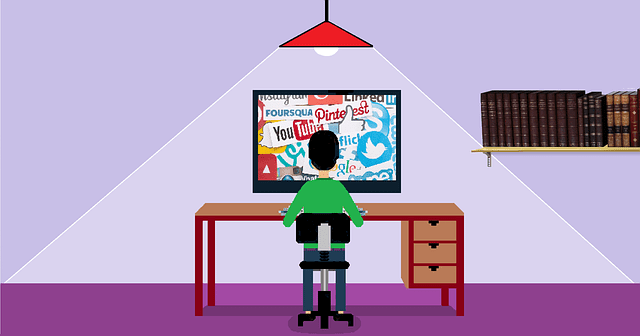 How to Protect Your Twitter Accounts Against Hackers
Twitter accounts too, have been victims of hacking recently, following which Twitter implemented the two-factor authentication system. The results have been satisfactory and their has definitely been a reduction in the number of reported hacking cases. This protective measure stipulates that when you log into Twitter.com, you are offered an option in "Settings" under the head "Account security."
This gives Twitter the opportunity to double check whether the person who's trying to login is a genuine account holder. The person is instructed to register a phone number that's already verified as also disclose a pre-confirmed email ID, failing which he doesn't get to login at all in the first place. The following additional steps may always be considered to protect a Twitter account:
As you open the page for account settings, you will see that there's a requirement for a verification code when you sign in. Select it. The option to add a phone number will appear. Click on it and keep doing what you are instructed. After the enrollment in login verification is done, enter the six-digit code sent by Twitter through SMS to your phone every time you wish to login.
However, it needs to be noted that if two or more persons access one particular Twitter account at the same time, this two-factor authentication turns out to be less effective. So the creation of an open dialogue through text with all fellow Twitter account holders while also sharing 2nd -factor authenticating identifiers is essential.
Additional Tips and Tricks
Limit Access
 Twitter's rising popularity is forever increasing its user base. Hence, your connectivity with people is also going up by leaps and bounds by the minute virtually. This definitely calls for limiting the total number of people who can access your account. Before you hook up with someone, check out his credentials while also considering whether it would be worthwhile to communicate with him in the long run.  
Suspicious Links
As a regular Twitter patron, you are most likely to be able to identify suspicious links that may lead you on to phishing sites which actually have been designed to resemble Twitter. Also always ensure that you're on the real Twitter.com page before entering your personal login information.
Cybersquatting or Typosquatting
Cybersquatting, also called Typosquatting is a form of URL hijacking. It targets users of the Internet, who may inadvertently type a wrong website address on the web browser. This simple typographical error may, however, lead you to a cybersquatter's alternative website where you key in your personal login details and invite trouble.
Those who indulge in phishing try tricking you into disclosing your Twitter username and/or password, in order to send out large quantities of spam from your account to your followers. The link that they send out may look innocent enough but clicking on it could lead to a login page that's fake and get you into a royal mess.
Avoid Short URLs
Before clicking on short URLs, investigate where they are finally leading by using a URL lengthening service. These are available as URL Expanders on Internet Explorer as also Firefox. You can easily check the shortened URL before clicking on it by using sites such as CheckShortURL.com or Unfurlr.
Use VPN
 The best way to protect all sensitive data and private information from unwanted hackers and snoopers while surfing at public Wi-Fi spots, airports, hotels, and corporate offices is to use VPNs or virtual private networks. You can find more info about VPNs in our extensive VPN review guide.
Password Strength is Compulsory
Work out a password that a hacker won't be able to work out. Make it a jumble of words, names, alphabets, symbols and numbers which only you know and understand. The password is the main key to your protection and must be indecipherable to everyone at any cost. Also never share passwords with anyone, no matter how urgently it's required and specially to those sites that promise to increase your following or to get you money. You can easily create a strong, random password by using this free online tool. 
Upgrade, Upgrade, Upgrade!
In keeping with the recent trends, makes sure to upgrade your computer's operating system with state-of-the-art software updates, patches, and anti-viral software. This may be a somewhat tedious process as upgrades usually lead to changes in operating the computer which may take some time for you to get used to after having worked with the old system for a while. However, this is most necessary for the protection of all your confidential information. Keeping your devices up-to-date is crucial if you want to keep your social accounts away from the wrong eyes and hands at any cost.
Famous Twitter Accounts Hacked
Donald Trump
Mark Zuckerberg
Forbes
BBC North America
Amnesty International
European Parliament
Atlanta Police Department
Charlie Sheen
Michelle Heaton
The Economist
PlayStation
Sky News
Britney Spears
Selena Gomez
How to Prevent Hackers from Stealing your Twitter Account – Conclusion
The above mentioned measures should in all probability help you protect your Tweeter account. It just pays to be vigilant all the time so that you don't get taken for a ride. Remember, it's not just celebrity Twitter accounts that cyber-criminals love to hack. If you believe hackers have compromised your Twitter account, directly report the issue to Twitter.