They say that the third time's a charm. But when Canelo Alvarez goes up against Gennadiy Golovkin, the third time is more life of a treat. On September 17th, 2022, DAZN will be broadcasting one of the biggest boxing events of the year on a global basis.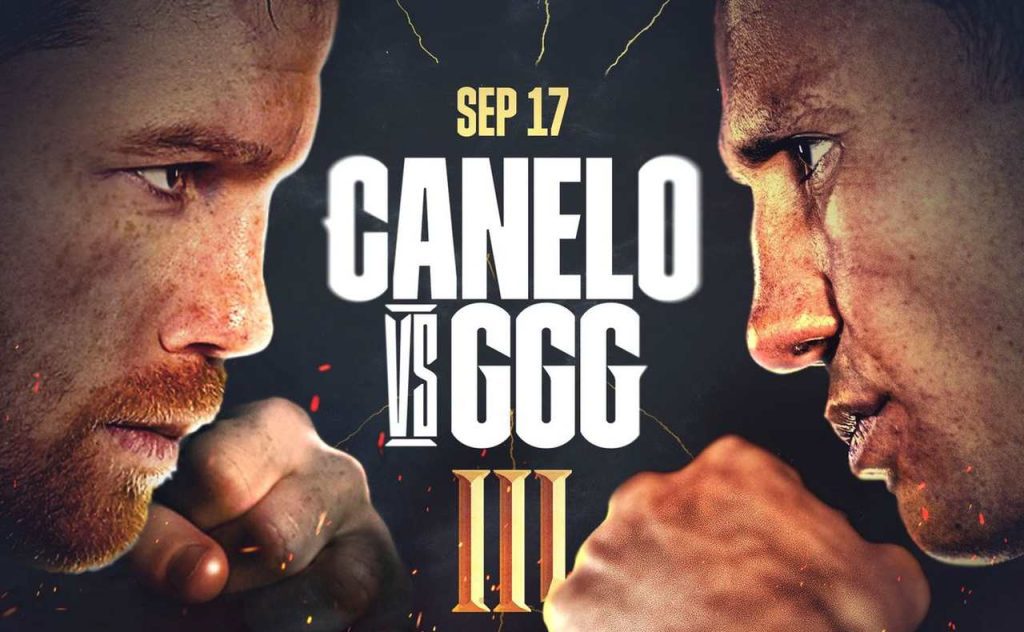 In the US, Alvarez vs. Golovkin 3 will be offered as a PPV event through DAZN. However, for the rest of the world, it'll come as part of their subscription.
What method of purchase do you prefer? Are you excited to see this epic trilogy clash of world champions? Then here's how you can stream Saúl 'Canelo' Alvarez vs. Gennadiy 'GGG' Golovkin live anywhere.
Alvarez vs. Golovkin – Broadcast, Price, and Limitations
When it comes to watching sports, DAZN is by far the best streaming platform for that. Branded as the 'Netflix of Sport', DAZN first launched in two countries then rapidly expanded to 9 by 2019, and signed two major deals in the world of combat sports. It has harnessed more than 8 million subscribers throughout the years.
As for Canelo, he's DAZN's golden boy, having signed an 11-match deal with the company. In other words, the upcoming fight is, without a doubt, exclusive to DAZN.
Technically, the fight is available everywhere for streaming on DAZN as the channel reached global status last year. In other words, every country can access DAZN.
However, what you get on the channel depends on your physical location, especially when it comes to boxing events. Previously, in the US, DAZN allowed viewers to stream such high-caliber matches for free as part of their monthly/annual subscription.
Now, this option is not possible. If you live in countries such as the US and Canada, you'll be prompted to purchase Alvarez vs. Golovkin 3 via PPV.
If you live in the US and DAZN is treating this fight exactly how it did with Canelo Alvarez vs. Dmitry Bivol, existing customers are expected to pay $59.99 in the US and Canada for the upcoming trilogy showdown.
As for the rest of the world, all you have to do is sign in with your account and start streaming. That goes for all the countries where DAZN is available except Mexico, Latin America, and Kazakhstan.
The Geo-Blocking Effect
The pricing, availability, and purchase type of the fight are all affected by geo-restrictions. Your IP address (physical location) dictates your internet browsing.
Not only that but the entire DAZN library is affected by this mechanism as some users get to access more content than others, especially if they're located in the US or Germany.
Other countries get to access less, but the PPV feature is non-existent. In other words, you'll get to watch the fight using your basic subscription only.
Now the biggest problem that anyone would face is if the channel is not available in their country, to begin with. Once you launch DAZN, the channel will examine your IP address.
If you're not within a supported coverage area, you'll be blocked instantly, and you'll be presented with an error message that looks like this:
Sorry, DAZN is not available in your country, yet."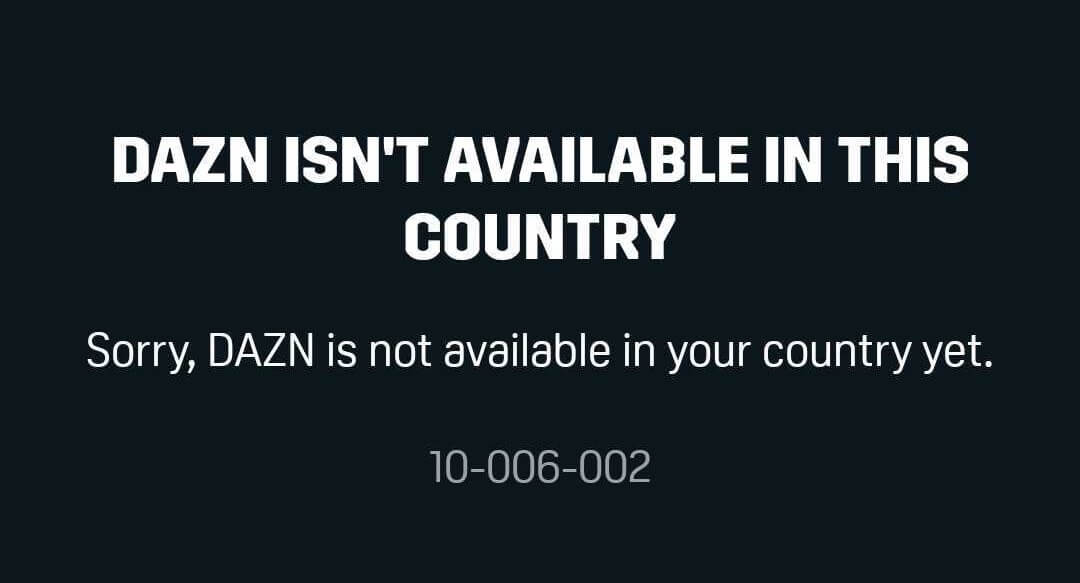 If you live in a country where DAZN is not available, you can switch your location using a Virtual Private Network. Not only would you get to access the channel, but you can stream Canelo Alvarez vs. Gennadiy Golovkin 3 without having to pay for it as a PPV event.
Get the DAZN App Anywhere
When it comes to subscribing to DAZN, you should know that it differs in each country. Once you create a DAZN account, you're bound to use it in the country where you signed up.
If you travel, the channel will detect your relocation and will inform you. It'll state that you might not be the subscribed user and present you with the price that corresponds to your current location.
In other words, make sure to subscribe to the version of DAZN you wish to stream the fight on so you don't stumble upon any obstacles in the future.
As for the DAZN app, you can get it on almost any device you might be operating. If you're subscribing to an overseas DAZN, make sure to follow this guide to get it.
Canelo vs GGG 3: The Trilogy – FAQ
This event could be Canelo's career-defining fight. There's a lot more you should know, so we recommend you check the following section:
When Will Alvarez vs. Golovkin Take Place?
The fight is scheduled to take place on the 17th of September, 2022.
Are there Any Titles on the Line?
The trilogy showdown will be for the WBA (Super), WBC, IBF, WBO, and The Ring super middleweight titles.
Can I Watch the Match for Free?
Unfortunately, that's not an option anymore. DAZN used to offer a 30-day free trial to new users, but it doesn't anymore.
Can I Watch DAZN on Kodi?
DAZN doesn't have an official add-on for the Kodi platform, so no, you cannot.
Canelo Alvarez vs. Gennadiy Golovkin 3 – Final Thoughts
DAZN is definitely one of the biggest sports streaming services in the world. It boasts a huge library of content, including the world's biggest leagues and competitions UEFA Champions League, UEFA Women's Champions League, Bundesliga, LaLiga, Serie A, and J.League.
Add Matchroom Boxing to the mix and you have yourself the best sports platform. The fight is around the corner and you know how to stream it anywhere. Make sure to tune in on September 17th, 2022, and enjoy as two of the biggest boxers clash in this epic trilogy bout.