The
U.S. American version of Netflix
is surely the best and most complete. People who live
outside the U.S. as expats working overseas
or simply fans of US shows either get a different version of Netflix on their Roku or it's blocked altogether, due to
geographical Internet restrictions
. In order to
unblock the American Netflix on Roku in Canada, Germany, France, Australia, Denmark, Sweden, UK, Ireland
, or anywhere else, you need to
set up a VPN or Smart DNS
which helps you to bypass any ISP/Netflix restrictions and change your Netflix region on Roku, Roku 2, and Roku 3 and Roku Stick through 
location spoofing
 . I will show you the methods on how to do in this simple how-to guide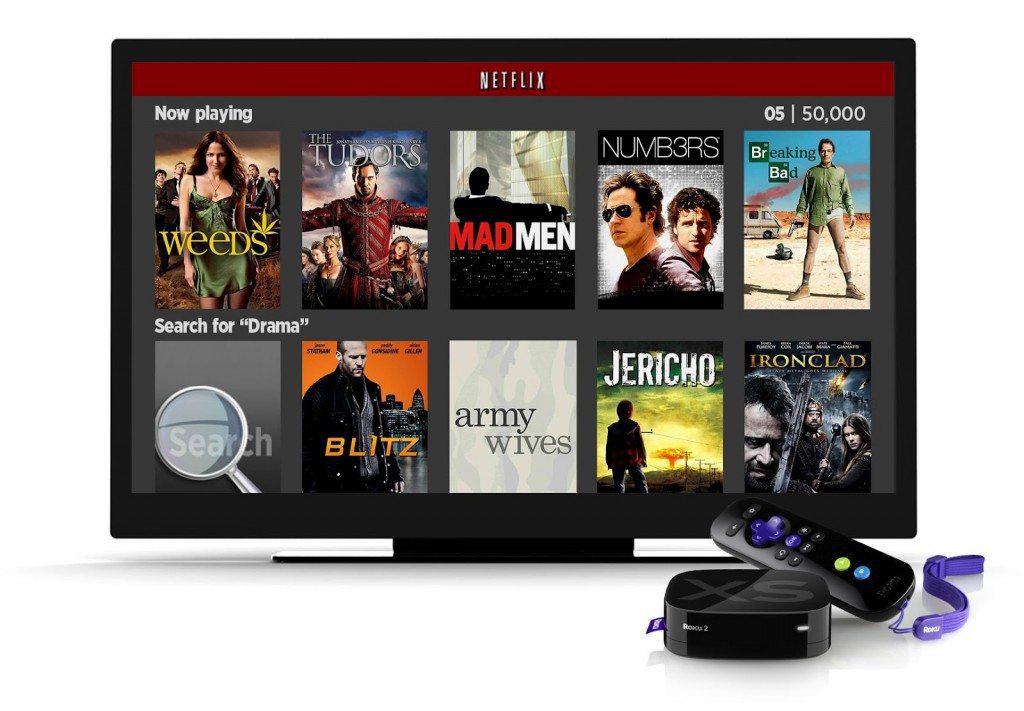 Watch U.S. American Netflix on Roku – The basics
First things first. You need to create a U.S. account on Roku. To do so you'll need to be able to fake your IP address so that it appears you're living in the U.S. This is possible via VPN and Smart DNS.
If you have set up your Roku before, do the following:
Reset it
Use a VPN or Smart DNS Proxy Service
Create an American account
Add U.S. Netflix or any other geo-blocked channel to your Roku
VPN and Smart DNS are both able to unblock various channels and services that are geo-blocked see the above list for reference. As for VPN and Smart DNS, please see a description about either below. You will need one of the two for setting up your US Roku account and for streaming channels on Roku outside the USA.
How to unblock American Netflix on Roku using VPN Proxies
 VPN is a virtual private network that gives you the ability to change your IP address to another country. That means that you'll get to watch all the channels that are geo-blocked on your Roku including American Netflix. In addition to spoofing your IP address, VPN lets you do the following:
Encrypt your online data completely which means that all your online activity is kept secure and hidden.
VPN is fairly easy to set up on all sorts of devices such as Android, iPhone, iPad, PC, and Mac. Roku does not natively support VPN, so you need to set up VPN on your router for Roku to use VPN.
Setting up a VPN on a U.S. server means that you'll unblock U.S. content on your Roku. In case you need to watch UK content you need to switch to a UK server. Unless you actually do live in the UK, in that case, you need to disconnect VPN before being able to access geo-restricted local sites.
VPN is very resilient against ISP mechanisms that break Smart DNS Proxy functionality. I.e. DNS Hijacking and ISP Transparent Proxies.
I personally do use ExpressVPN,  mainly because of their great support and vast VPN country selection. You can basically change your IP to anywhere around the world.
In order to access US channels on Roku overseas, use these VPN providers.

How to watch American Netflix on your Roku via Smart DNS Proxies
Alternatively, Smart DNS also allows you to change your online location in order to unblock online channels like U.S. Netflix, Hulu, Vudu, Amazon Instant Video, WWE Network. Your local IP address is unchanged so you still get to access content that is exclusive to your region as well as unblocking channels from all around the globe. Smart DNS does operate in a fashion different to VPN, see below :
With Smart DNS only the relevant Geo bits and pieces are redirected  thus your Internet speed is preserved
All devices are supported and setup is very straightforward. There are video and screenshot guides here if you want to get a taste.
Unlike VPN, you do not need to change anything to watch content from different regions at the same time. In that sense, you can change your Netflix region, watch Hulu, Canal Plus, BBC Iplayer at the same time.
Smart DNS Proxies do have a weakness against ISP restrictions such as  DNS Hijacking and ISP Transparent Proxies. If your ISP applies either, you might have to go with VPN.
I have been using Unlocator since their beta days. They are one of the most used Smart DNS providers with over 214 unlocked channels and a "free/no questions asked" one week trial.
In addition to Netflix, the following channels can also be found on Rokus :
Amazon Instant Video
Hulu Plus
Pandora
Crackle
Vudu
HBO GO
HBO Now
Vevo
Blockbuster on Demand
MLB.TV
Flixter
ESPN
WWE Network
NFL
NBA
ABC
ABC Family
American Channels on Roku – Unblock and Watch outside the USA
That should be it, if you still cannot get American channels on Roku outside the USA using VPN or Smart DNS proxies, please leave a comment below and I will try to help.