How to Watch BBC iPlayer on Xbox One outside UK
|
How to watch BBC iPlayer on Xbox one outside the UK? Just like the PS4, Xbox is not only used for gaming. Microsoft's product goes beyond that for the Xbox One serves as a streaming device as well. When developed, Microsoft had every intention to make the Xbox One the main source of entertainment in the house. And integrating television into the Xbox successfully sold the product as such. Since the Xbox One supports video content, switching to regular TV or any other device wouldn't make sense. So what's left is to grant Xbox users the ability to access the channels and services they want to watch. That's where Microsoft bows out, and VPNs and Smart DNS proxies step in. Both of these tools can help unblock major streaming services and grant access to them from any part of the world. Read on to learn how you can watch BBC iPlayer on Xbox One outside the UK using a VPN or Smart DNS proxy. 
How to Get UK Apps On Xbox One
If you want to install UK apps on your Xbox one, you need to change your Xbox One region first. Follow the steps below:
Turn on your Xbox One.
Go to 'My Games and Apps' from the Xbox Home Screen.
Select 'Apps' -> 'Settings'.
Now, choose 'System' -> 'Language & Location'.
Under 'Location', choose UK if you want to download Xbox apps exclusively available in the UK.
Once done, restart your Xbox console.
Following these steps would get you so far with your UK apps. You would still need a VPN or Smart DNS to get the likes of BBC iPlayer unblocked outside the UK. And we will tell you how you can use both ways to watch BBC iPlayer on your Xbox One.
Watch BBC iPlayer on Xbox One Outside the UK Using a VPN
Installing a VPN on Xbox One is not as straightforward as running it on a smartphone. But, that doesn't mean it can't be managed. Bear with us. What you'll need to do is set up the VPN on your Wi-Fi router first. Your router must also be VPN-ready, otherwise, what's the point? Once your router is all set up to run a VPN connection, you have to turn on your Xbox One WiFi and connect to the router. If you don't have a VPN compatible router, you can subscribe to a VPN and manually insert the VPN details in your Wi-Fi router settings. But, you should know that the steps involved in the process vary depending on the VPN provider and the brand of Wi-Fi router. Out of the many service providers that support Wi-Fi routers from various brands, the best ones are ExpressVPN and BulletVPN. Unlike other service providers, these two offer a Smart DNS option. You can also connect to a VPN on your Xbox One through a PC. You'll have to install the VPN software on your PC and then plug an Ethernet cable into the back of your PC and Xbox to ensure a VPN connection. Feel free to take a look at best VPN for BBC iPlayer list as well.
In a nutshell, you can go from this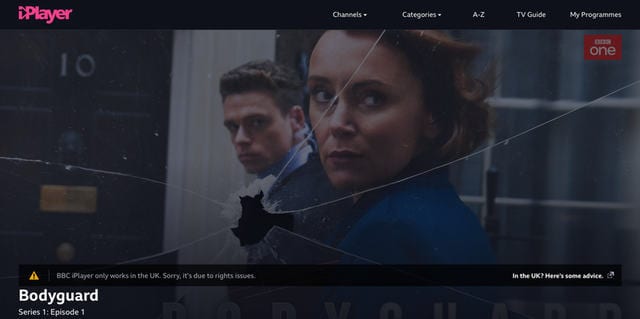 To this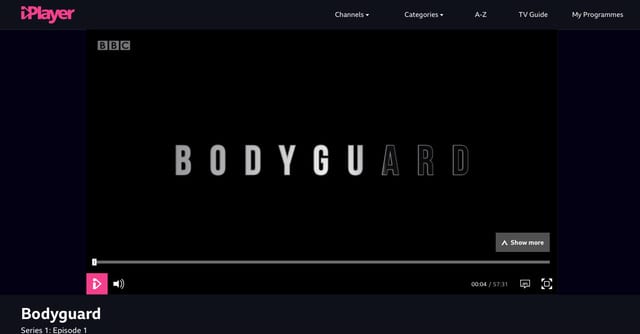 Watch BBC iPlayer on Xbox One Outside the UK Using a Smart DNS
Choosing a Smart DNS to unblock BBC iPlayer outside the UK would be the fastest and cheapest option. A Smart DNS can unblock geographic restrictions from countries all over the world at the same time. Additionally, it is easy to configure on gaming consoles like the Xbox One. Just head over to "Network Settings" and carry on with the setup you normally follow. There are many Smart DNS providers on the market, but Unlocator is by far the best. You'll need the two DNS addresses that your Smart DNS provider supplies you with post creating your Unlocator account. Unlocator mainly serves to unblock major entertainment services with its large network of servers. It can unblock over 200 channels from all around the world. This Smart DNS works on all devices, including the Xbox One.
Watch BBC iPlayer on Xbox One
As consumers, we are impressed with the approach company developers are adopting in trying to make their devices as multitaskable and versatile as possible. Their aim is to enhance customer experience on all levels, and we're not mad about it. In fact, we're getting our money's worth. However, if there's technology that should be praised, VPNs and Smart DNS proxies lead the way. Not only do they help us unblock content, but also keep safe while doing so. With it being difficult an all, VPNs and Smart DNS proxies are what you need to watch BBC iPlayer on Xbox One outside the UK. You also check how to unblock BBC iPlayer on Ps4 in this article here.