The ever-more-competitive streaming war has been adding more candidates over the years. Quibi, a new streaming service, is launched back April 6th, 2020, in the United States. That was a month ahead of HBO Max and a couple of weeks prior to NBC's Peacock.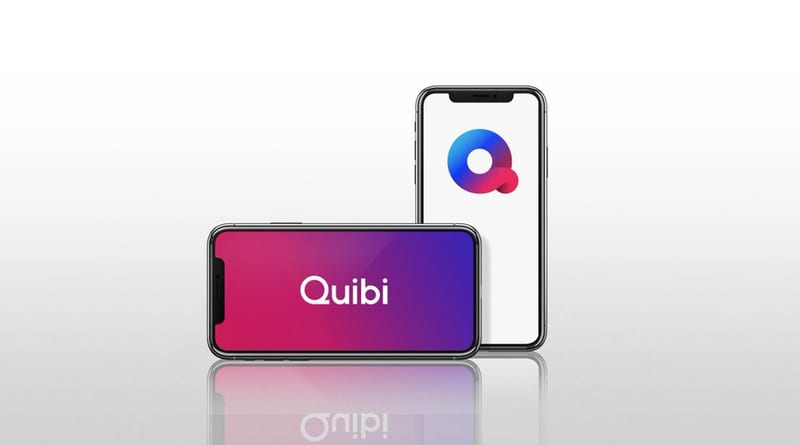 While the all the aforementioned channels are different in every single aspect, they have one thing in common – they're blocked outside the United States.
Yes, Quibi, the promising streaming service, does not operate outside the US. But we're here to change that. Here's how you can bypass geo-restrictions and get Quibi anywhere.
Quibi – Quick Bites, Big Stories
We all like short stories; they're brief, yet full of stories. Short movies even have a category in the Oscars.
Now, mobile devices can join in on such short storytelling once Quibi hits the markets on April 6th, 2020.
When we visited their website, we were amazed by how many Hollywood royalty stars are included in their series.
We're talking about the likes of Steven Spielberg, Guillermo del Toro, Kiefer Sutherland, Sophie Turner, Liam Hemsworth, Christoph Waltz, Idriss Alba, and so many more.
But the question is, what are these big names have in store for us come April 6th, 2020? Let's find out.
Subscription
The service was founded by the seasoned tech executive Meg Whitman and the longtime Hollywood producer Jeffrey Katzenberg.
They helped raise a massive amount of money from investors, including The Walt Disney Company, NBCUniversal, Sony Pictures, WarnerMedia, Liberty Global, ViacomCBS, and Alibaba Group, resulting in a $1.4 billion raising.
Quibi, as we like to consider it, is following Hulu's step, attempting to raise money using two kinds of subscriptions.
The first one comes at $5, where ads are included. To be honest, if an episode goes only for 10 mins, ads would be frustrating.
However, it's a solid choice as, according to Whitman, the company had already sold $150 million worth of ads.
"We are seeing a tremendous response from advertising partners who recognize the value of Quibi's premium, brand-safe, mobile platform that is focused on the highly coveted millennial audience,"
However, for $8 a month, you can enjoy Quibi's short content without having to witness any ads interrupting your streaming experience.
Availability
At launch, Quibi will be available in the United States, then Canada, followed by select countries around the world.
So far, we only know the exact date it's going to be in the US, which is our main focus for the day.
Quibi will be applying geo-blocking, just like any streaming service around the world.
On April 6th, 2020, users living outside the United States won't be able to download the app, let alone stream its content.
This is what we got when we tried to get the Android client in our region.
"This item is not available in your country."
The service can determine your location by examining your IP address. If it's one based in the United States, you're not getting in.
Well, that doesn't have to be the case for long. On April 6th, 2020, you'll be able to download the app and watch Quibi's content anywhere you are. Just scroll down a bit further and find out how.
Quibi – Quick Bites All Over the World
So, since Quibi is only available to residents in the US, all you need is a tool that can spoof your location and allow you to appear there.
And no, we're not talking about fake GPS applications, they won't do the job. We're referring to Virtual Private Networks, the cybersecurity tools that reroute user traffic through dedicated servers in different countries.
Commonly known as a VPN, this software passes your data through an encrypted tunnel, shielding it in the process from hackers and cybercriminals.
Also, it hides your IP address and replaces it with a temporary one based in the country where the server is located.
Consequently, you'll appear as if you're browsing the web from that territory, having full access to online services restricted to that region.
For example, if you connect to an American server, you'll receive a US IP address. As a result, you'll be able to stream Quibi and dozens of other US-restricted channels wherever you are.
Quibi Anywhere – The Steps
Now you know what's required to access Quibi overseas. Let us show you exactly how you can do so:
First, subscribe to a VPN service. Make sure it's premium as free ones are not safe to use. As a recommendation, try ExpressVPN out.
Next, download and install the VPN client on your iOS or Android mobile.
Run the app, sign in with your credentials, and open the server list.
Connect to a US server and wait for the connection to take place.
Launch the Quibi application.
Stream top short-series on Quibi anywhere.
ExpressVPN has been the top provider in the industry for quite some time now. It offers more than 2000 servers across 94 countries, including 25+ in the United States.
It manages to bypass the toughest VPN blocks applied by the likes of Netflix and Hulu, so Quibi won't be an issue at all.
Furthermore, ExpressVPN comes with some of the best security and privacy features to protect users while online. These include the likes of a kill switch, split-tunneling, 256-bit AES encryption, and one strict no-logging policy.
If you want to try it out, ExpressVPN offers a 30-day refund policy. You can ask for your money back if the service doesn't live up to your expectations.
Now, while ExpressVPN is considered to be the best, there are other VPNs that'll get the job done just as good. Find them in the table below.
Getting the Quibi Application
Before you get to access the channel, you need its application on your mobile device. As seen in the screenshot above, the client isn't available outside the United States.
To get it, you must change your App Store's region to the US, then you can download it in your country.
Well, if you can access the channel abroad, that means you can also get its app. The following guides have everything you need to know about changing your App Store region. Follow them carefully and you'll be just fine:
The guides couldn't be any easier to follow. It's just a few steps, but the Android version does require a VPN as well. So make sure to subscribe to one first.
The Content
"Quibi" stands for "quick bites," which reflects a very short form of content that users can easily consume within one sitting.
The mobile-only service will offer shows with episodes that are 10 minutes or less, but don't let the length of the episodes fool you.
As we mentioned above, the actors, producers, and directors are what makes this very interesting.
Care to see what kind of shows you'll be getting? Here's a quick look:
Survive
Most Dangerous Game
NightGowns
The Fugitive
Flipped
Elba vs. Block
Agua Donkeys
Barkitecture
Fierce Queens
Punk'd
Not to be biassed or anything, but the show we're all waiting for is the return of none other than Punk'd.
Chance the Rapper will be fooling around, pranking everybody that crosses his path. The trailer was hilarious, let alone the whole show.
Watch Quibi Anywhere – Final Words
The TV landscape is already more crowded than ever, and with Quibi now added to the mix, the stakes got even higher.
The service is launching on April 6th, 2020, and it will only be available in the United States. To get it, you must use a VPN and follow the steps provided above.
Now, everyone can enjoy the Quick Bites this channel has to offer no matter where they reside. If you have any more questions, please drop them in the comment section below.