How to Watch HBO Max Anywhere in the World
|
How to watch HBO Max outside the US? WarnerMedia attempted to lay down the gauntlet to Netflix, Amazon Prime Video, and Disney Plus by introducing its new streaming service, HBO Max. And boy did they do just that. However, the channel is only available to those residing in the US.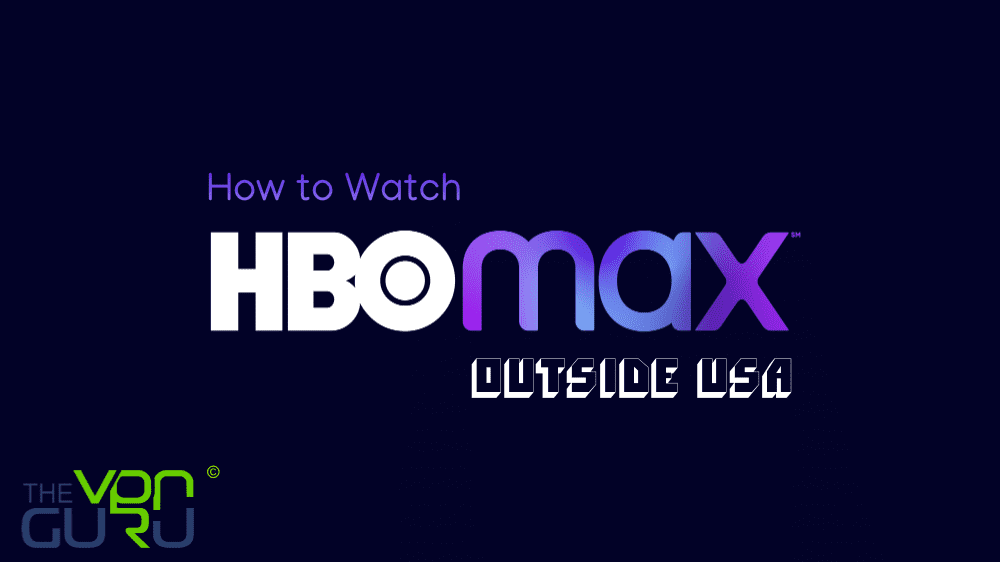 Due to geographical restrictions, HBO Max is not available in the UK, Canada, Australia, Germany, or elsewhere outside the United States of America.
Now, we're sure that many of you are wondering just how you can nab all that HBO Max has to offer, right? Well then, here's everything you need to know about HBO Max and how to watch it anywhere in the world.
Watch HBO Max Anywhere – Quick Guide
Time needed: 5 minutes
Let's not keep you waiting. HBO Max has a lot to offer, so here's how you can unblock the channel outside the United States:
First, sign up with a credible VPN service.

You need a fast provider for the task, and according to our speed tests, BulletVPN is what you're looking for.

Download and install their VPN application on your device.

There are compatible clients on Android, iOS, PC, Mac, and Fire Stick.

Run the app, sign in with your VPN account, and head over to the server list.

You'll find a list of over 150 server locations in 55 countries.

Connect to a US server.

We tested the channel using a BulletVPN server in Miami and Chicago. Both worked just fine.

Launch HBO Max's website or application.

We'll show you how to get the channel on any device in a detailed guide.

Sign in with your HBO Max account.

If you did not subscribe to the service, make sure to follow the steps below.

Watch HBO Max wherever you may be.

Enjoy premium HBO content anywhere outside the US.



Unblock HBO Max Anywhere – Full Guide
While unblocking HBO Max is the main objective, there's a lot more to learn about the channel. In this in-depth guide, you'll find everything you need about how to watch HBO Max outside the US:
The Requirements
To unlock HBO Max's massive library in your region, this is what you need:
HBO Max Subscription/Cable TV subscription.
A BulletVPN subscription.
HBO Max-compatible device.
HBO Max – The Ultimate WarnerMedia Service
The channel launched in May 2020 and brought top titles from WarnerMedia's vast library of premium shows and movies, as well as an extensive collection of new programming produced exclusively for HBO Max.
Subscribers can access more than 10,000 hours of content, including movies that have just launched in theatres. HBO Max users will also find titles suitable for all ages, be it families with young children or adults of all ages.
An even bigger streaming war is well underway, and HBO Max has studied everything it needs to make an impact on the market. The price of the service is still as high as its other old counterpart, HBO Now.
The service is ad-free, despite rumors of it offering an ad-supported service later on after the launch. As you might know, HBO Now's $14.99 subscription allows streaming on up to three devices at once. HBO Max is following in its footsteps, and the same number of simultaneous streams is allowed.
Also, the streaming platform offers a download feature so you can view your favorite content offline.
Availability
At launch, HBO Max spread its services across the United States, followed by Latin America later on.
However, to be honest, we'd be surprised if the service came to the UK, for example.
HBO already said that in 2021, it would make its service available in parts of Europe. But the question is, if it came to the UK, what would happen with the deals it has with Sky?
Sky brings HBO content to the likes of Sky Atlantic and Now TV. If HBO Max comes to the region, it will either affect Sky negatively or sabotage its own service. So we can say that with such a deal, it's very unlikely we'll see HBO Max in the United Kingdom.
In Canada, Bell Media extended its deal with HBO, which will now include HBO Max content. However, those who are looking to stream friends won't be able to find it, as Netflix will keep the rights to the epic sitcom in the region.
Just to make things clear, some of the HBO Max content will be available, but not the service itself.
Geo-Blockings Imposed
What we can conclude now is that the service will be based in the US, which means that it's only available there. Those residing abroad may find themselves blocked when trying to access HBO Max.
Just like HBO Go, HBO Now, and other streaming services around the world, HBO Max applies geo-blocking. It's a technology used to restrict user access to specific regions, mainly for copyright and licensing reasons.
Whether HBO Max will be strictly available in the US or offer limited access in select regions is to be determined in the future. Now, if you live outside HBO's area of coverage, one of these geo-error messages will appear:
"HBO Max is not available in your region."
"HBO Max is currently only supported in the U.S. and certain U.S. territories."
"Sorry, HBO Max isn't available in your region yet. We're working on bringing HBO Max to even more countries, so keep an eye on our current service locations at http://hbom.ax/available."
"Sorry, HBO MAX isn't available in your region yet. We're working on bringing HBO Max to even more countries, so keep an eye on our current service locations."
"Can't Connect. We're having issues connecting to HBO Max right now. Please try again."
"Oops! Something went wrong. Please restart the HBO Max app."
"Not in Service Area or VPN Detected. HBO Max is accessible only in the U.S. and certain U.S. territories from your real IP address."
HBO Max examines your IP address to determine your location. It's one of the main mechanisms used to pinpoint an individual's exact physical whereabouts. If you're not within the coverage area, you'll be blocked.
We're going to solve your problem right now. Scroll a bit further and learn how to unblock HBO Max in your region.
A VPN's Benefits
So, to access HBO Max, you must be located in the United States. This can easily be achieved if you make use of a Virtual Private Network.
It's a cybersecurity tool that spoofs your online location and allows you to appear in any country around the world based on the server you connect to.
Once you establish a connection, the VPN will reroute your traffic, encrypts it (extra security), and hides your IP address (extra privacy), replacing it with a temporary one according to the server's location.
As a result, you'll have full access to any restricted content in the area. For example, if you connect to an American server, you'll receive a US IP address. Eventually, you can watch HBO Max, along with any US-restricted service, no matter where you physically reside.
Aside from that, a good VPN allows you to bypass ISP throttling. That way, you're guaranteed fast internet when you're streaming content in high definition.
VPN Blocked? The Solution
We follow a very strict evaluation process to determine whether the VPN we're assessing is credible or not. From what we encountered, BulletVPN tops the charts with its quality of service.
Just like Netflix, HBO Max can detect if you're using a VPN or not, which can be a problem for those who operate with a free VPN or any other provider that's considered unreliable.
A lot of VPNs we tested did not manage to bypass the channel's geo-blocking mechanism, let alone the VPN banning it applies.
It either gave us the following error or a message stating that the service couldn't verify our subscription.
"Not in Service Area or VPN Detected. HBO Max is accessible only in the U.S and certain U.S territories from your real IP address."
With BulletVPN, none of that happened, and streaming HBO Max was seamless. That aside, BulletVPN excels in the security department, offering features such as a kill switch, Bullet Shield, military-grade encryption, and one strict no-logging policy.
However, while we consider BulletVPN to be the top VPN for HBO Max, there are others that are up for the job as well. Check them out in the table below.
How to Subscribe to HBO Max Outside the US
With a VPN at your disposal, you'll be able to access the HBO Max website and subscribe to the service. Here's what you need to do:
Launch your VPN client and connect to a US server.
Head over to https://www.hbomax.com
On the top right of the screen, click Sign Up Now.
Check the subscription tiers, pick one, and click Select Plan.
On the next page, submit the necessary information and tap on Create Account.
Now, enter your billing details, and you have yourself an HBO Max subscription.
Please note that once you create an account, you can go back to HBO Max's home screen and sign in. This is very beneficial in case you have a cable TV subscription.
That way, you'll enter your provider's credentials and watch HBO Max without having to subscribe to the service.
How to Get HBO Max on Any Device Outside the US
Now that you have a VPN and an HBO subscription, here's how you can watch the channel on any supported device you might be operating:
Android
If you're using an Android mobile or an Android TV, getting HBO Max is pretty easy. All you have to do is this:
Install the VPN app on your Android device and connect to a US server.
Switch your Google Play Store region to the US and get HBO Max.
Launch the channel's app and sign in with your credentials.
Watch HBO Max wherever you are.
iOS
iPhone and iPad users' task is pretty simple. Just follow the steps below and you'll be watching HBO Max in no time:
Install the VPN on your iOS device and sign in with your VPN account.
Head over to your device's settings, change your Apple Store's region to the US, and get the HBO Max app.
Open your VPN and connect to an American server.
Launch HBO Max.
Start streaming.
Desktop
Getting BulletVPN and HBO Max on PC or Mac is an easy task. Here's what you need to do:
First, visit BulletVPN's website and download your device's dedicated client.
Sign in with your account and connect to a US server.
Head over to https://www.hbomax.com
Sign in with your HBO Max account.
Enjoy!
Apple TV
Apple TV doesn't support VPN clients. Luckily, BulletVPN offers an alternative, which is Smart DNS. To get HBO Max, the following steps are required:
First, either install the VPN on your router (US server) or configure BulletVPN Smart DNS on Apple TV.
Change Apple TV's region to the US and get HBO Max.
Launch the channel's app and sign in.
Start watching your favorite premium content anywhere.
Smart TV
HBO Max made it possible for those who like using their Smart TVs as streaming hubs to access its channel. So, if you have a Samsung or LG Smart TV, this is how you get the HBO Max app:
Install BulletVPN on your router or configure Smart DNS on your Smart TV.
Change your TV's region to the US and get the HBO Max app:
Launch the HBO Max app and sign in.
Start streaming.
Roku
When it comes to watching HBO Max on Rou, the following is required:
Install the VPN or configure Smart DNS on your router.
Change Roku's region to the US and download HBO Max.
Activate the channel's client and sign in.
Watch a huge library of HBO originals wherever you are.
Xbox
Xbox is a gaming console that hosts dozens of streaming applications, including HBO Max. To get the channel, this is what you need to do:
Install BulletVPN on your router or configure Smart DNS on Xbox.
Switch your Xbox account's region to the US and download the HBO Max app.
Launch the channel, sign in, and start streaming the world's best series anywhere.
More About HBO Max & FAQs
To be honest, HBO Max is a much bigger service, to sum up with just a few words. Below, you'll find more information about the channel and what our readers have been asking us, in hopes of shedding more light on the matter:
The Content – Premium to the Max
Before we mention what the service has in store for you, let's talk about a few important things first. The question on everybody's mind right now: Is "Friends" really leaving Netflix to HBO Max? Will there be a reunion?
The short answer is, Yes. In some regions where HBO Max is not available, Friends can still be streamed on Netflix. If you live in the United States, you'll notice that "Friends" is missing from your library.
As for the reunion, it's happening. It's not a reboot, not a movie, and most definitely not a continuation series. It's a special that will involve all of the hilarious cast as they talk about their past experience with the show. According to Kevin Reilly, the streaming service's chief content officer.:
"Guess you could call this the one where they all got back together — we are reuniting with David, Jennifer, Courteney, Matt, Lisa, and Matthew for an HBO Max special that will be programmed alongside the entire 'Friends' library."
Now that the "Friends" news is out the way let's see what else HBO Max has to offer. Aside from HBO's content (obviously), the service is bringing content from Cinemax, Warner Bros., New Line, DC Entertainment, CNN, TNT, TBS, truTV, The CW, Turner Classic Movies, Cartoon Network, Adult Swim, Crunchyroll, Rooster Teeth, and Looney Tunes.
Moreover, most of the DC Universe's catalog will be on the service, including Doom Patrol and Titans. Not to mention that you'll be able to stream all 279 episodes of The Big Bang Theory.
With that said, along with hundreds of other titles, here's what HBO Max has in its library:
Max Originals
Adventure Time: Distant Lands
Craftopia
Esme & Roy
The Fungies!
Gremlins: Secrets of The Mogwai
Jellystone
Karma
Little Ellen
Looney Tunes Cartoons
Mecha Builders
The Monster at the End of This Story
The Not Too Late Show with Elmo
Sesame Street
Tig N' Seek
15 Minutes of Shame
Brad & Gary Go To…
College Girls
DC Super Hero High
Generation Hustle
Gossip Girl
Grease: Rydell High
Green Lantern
Strange Adventures
Tooned Out
UNpregnant
Americanah
Birth, Wedding, Funeral
Bobbie Sue
The Boondocks
Bourdain
Circe
Crime Farm
Doom Patrol
Dune: The Sisterhood
Ellen's Home Design Challenge
EQUAL
Expecting Amy
First Dates Hotel
The Flight Attendant
Full Bloom
Gen: Lock
The Greatest Space
Heaven's Gate
The Hos
Legendary
Let Them All Talk
Love Life
Made for Love
Persona
Raised by Wolves
Rap Sh*t
The Scoop
Search Party
Stand-up Specials Presented by Conan O'Brien
Starstruck
Station Eleven
Superintelligence
Tokyo Vice
HBO Max TV Library
Adam Ruins Everything
Adventure Time
The Alienist
American Dynasties: The Kennedys
Anthony Bourdain Parts Unknown
Aqua Teen Hunger Force
At Home with Amy Sedaris
The Bachelor
The Bachelorette
Batwoman
Big Little Lies
The Boondocks
The Big Bang Theory
The Carbonaro Effect
The Closer
CNN Decade Series
Conan Travel Specials
Dexter's Laboratory
Doctor Who
Doom Patrol
Ellen's Game of Games
Entourage
Falling Skies
The Flintstones
The Fresh Prince of Bel-Air
Friends
Full Frontal with Samantha Bee
Game of Thrones
Gossip Girl
The Honourable Woman
Impractical Jokers
The Jetsons
Little Big Shots
Looney Tunes
Mad TV
Miracle Workers
The OC
The Office (British version)
The Powerpuff Girls
Pretty Little Liars
Pride and Prejudice
Primal
Rick & Morty
Rizzoli & Isles
Robot Chicken
Samurai Jack
Sesame Street
Sex and the City
The Smurfs
South Park
Steven Universe
This Is Life with Lisa Ling
Top Gear / BBC
United Shades of America with Kamau Bell
The West Wing
Westworld
The Wire
Whose Line Is It Anyway?
HBO Max – Clash of the Streaming Titans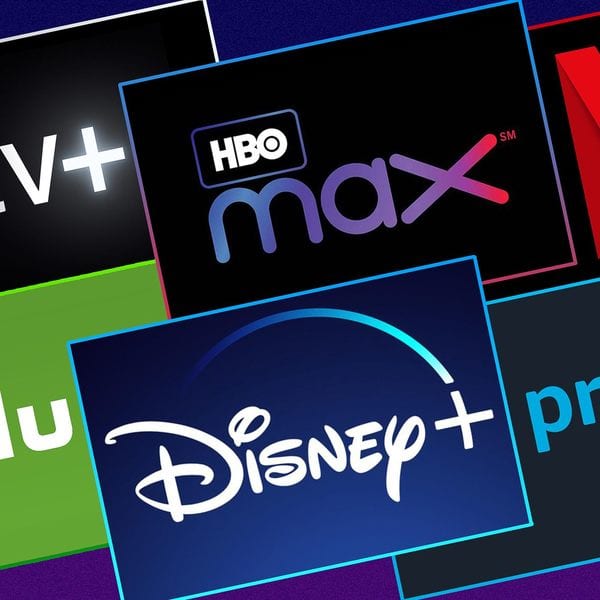 HBO Max launches in May 2020 and will cost $15 a month, which makes it more expensive than other streaming packages. We're kind of used to that, as HBO Now costs the same.
However, whilst in a streaming war, we should compare the price with other services out there. Netflix's most expensive package costs $16 as it allows you to stream content in 4K on four simultaneous devices.
On the other hand, a Hulu subscription is $6 (ad-supported) or $12 if you want to skip commercials. And finally, Disney+ sets back just $7 a month (or $70 annually).
Furthermore, Apple TV+ costs $5 a month, or $50 for an annual subscription, and it offers a standard seven-day free trial. This shows us how each channel has studied the market and deployed its pricing accordingly.
Every service has a certain price for specific content. So, if you take a look at some of the titles we mentioned above, which is a small chunk of HBO Max's library, the higher price seems warranted.
The Subscribers – In Numbers
Now, let's talk about the subscribers. So far, Netflix has dominated the charts in that department, harnessing over 167 million subscribers worldwide.
Hulu, on the other hand, has more than 30 million subscribers in the United States. We should note that Hulu is not available globally; it's only accessible to those residing in the US.
Disney+ is still new, but it managed to gain up to 41 million subscribers in the regions where it's available. That makes its users' number around 1/4 that of Netflix.
Finally, we have Apple TV+, the company's new streaming service that had quite the popularity the moment it launched. Most users have pre-ordered the service (Just like DIsney+), and as of now, Apple TV+ has more than 34 million subscribers.
How do these services compare to HBO Max? Since the channel has not been launched yet, we can't say anything about how many subscribers it will attract. But according to WarnerMedia chief John Stankey: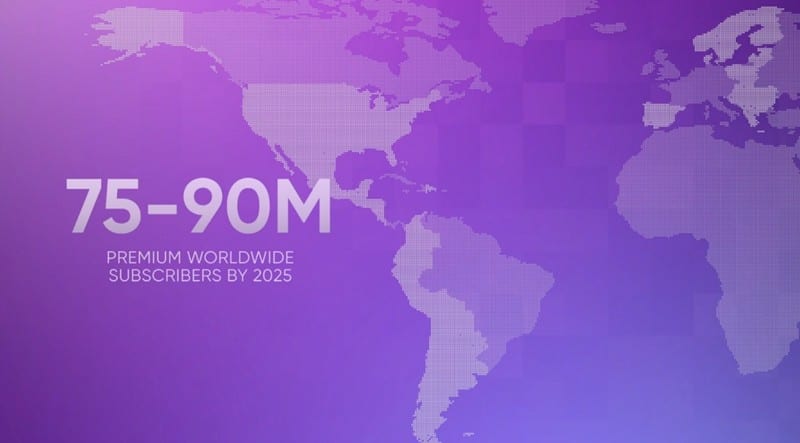 "HBO Max is expected to reach 75 million to 90 million global subscribers by the year 2025."
As we mentioned, HBO Max will most likely cover parts in Europe where HBO doesn't already have existing operations. We're talking about Central Europe, Scandinavia, Spain, Portugal, and the likes. This will increase HBO's popularity around the world, leading to the number of subscribers in the statement above.
The FAQ Section
You must have more questions and we have the answers you seek. Take a look below and learn more about HBO Max and how it operates:
No. HBO Max is a subscription-based channel. However, if you sign in with a US Cable Provider, you won't be prompted to pay anything to stream HBO's content.
What Happened to HBO Max's Free Trial?
Unfortunately, the service does not offer a free trial anymore.
Where is HBO Max Available?
HBO Max is available across the United States and its territories, as well as select countries in Latin America and the Caribbean.
What Devices Can I Watch HBO Max on?
You can stream HBO Max's content on the following devices:
PC
Mac
Android
iOS
Roku
Android TV
Smart TV
Xbox
If you're coming across ads while watching HBO Max, then you're subscribed to their ad-supported tier for $9.99/month.
Is There an Ad-free HBO Max Plan?
Yes, there is. If you pay $14.99/month, you'll be able to access HBO Max without witnessing any ads while streaming.
Max is the new streaming app that combines HBO Max and Discovery+. It will replace HBO Max in the United States. If you try to access the channel abroad, this error message will pop up:
ffdd
Watch HBO Max Anywhere – Final Thoughts
HBO Max launched in May 2020, and you now know everything about WarnerMedia's attempt to take over the streaming industry. The service won't be available to anyone, but with a VPN, it will be.
We've given you everything you need; all you have to do is wait for its launch data and enjoy what premium TV is all about. If you have any more questions, please drop them in the comment section below.