Apple TV has invaded living rooms since its launching, and we understand hard it can be to know where to get started with the Apple TV's App Store. This why we've picked out some of our favorites for you to try out. Here are some of the best apps for Apple TV.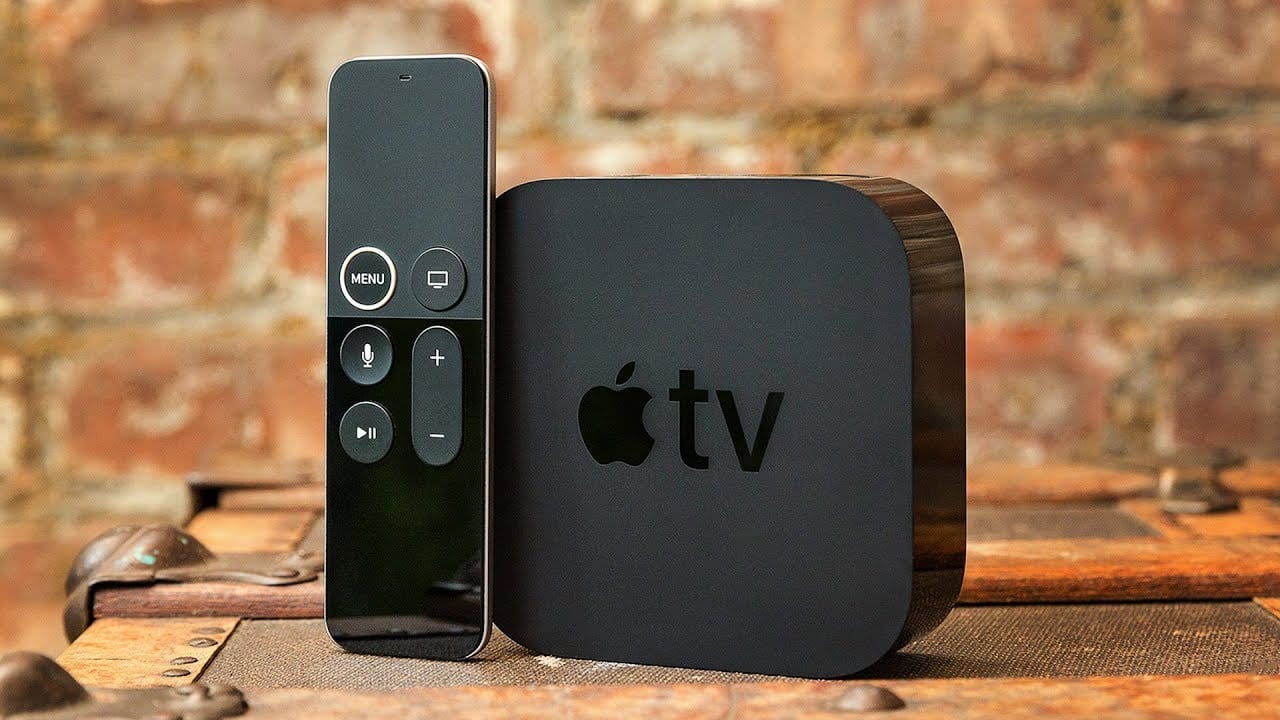 Best Apps for Apple TV- Summed Up
Here's a brief overview of the best apps for Apple TV. The apps and channels we've listed below cover a wide variety of tastes. You can use them to watch movies, TV shows, live channels, the latest news, and even listen to your favorite songs.
Best Apps for Apple TV
Although Apple TV is the best media streaming device out there, streaming movies and shows is not the only thing you can get out of it.  In fact, you can listen to podcasts, watch the news, keep up with major sports events, and so much more. Here are some of the best apps you must have on your Apple TV.
Netflix
This is perhaps the first app anyone downloads on any streaming device. Netflix simply is a must-have. It is the world's leading internet entertainment service; a place where you can watch your favorite TV shows and movies. With this streaming service, you get to explore Netflix's massive library in wonderful 4K, like the Netflix original Stranger Things.
Hulu (US)
Hulu is an American entertainment company that provides over-the-top media services. It's the perfect place to watch the latest onTV a day after it airs. With a Hulu subscription, you can watch full seasons and current-running episodes of hit shows like This is Us, Empire, Power, Black-ish, Brooklyn Nine-Nine, and so much more.
Amazon Prime Video
Amazon did not have an app for Apple TV, and many fans were upset about not being able to subscribe to one of the best streaming services out there. However, that was in the past, as now you can access Prime Video from your Apple TV. This service offers 4K streaming, so get ready to watch your favorite content in the best way possible.
Youtube
YouTube is your best bet at getting Internet TV instead of cable and satellite. For $40 a month, you get you over 40 channels. The best feature about YouTube TV is unlimited cloud DVR. Plus, YouTube will automatically download and store episodes of your favorite shows so you can watch them sometime later.
BBC iPlayer (UK)
BBC's iPlayer app only became available on the 4th generation of Apple TVs, joining the other streaming set-top boxes such as Roku, Google Chromecast and Amazon's Fire TV. BBC iPlayer brings you the latest and TV series and box sets from the BBC. With this app, you can watch live, on-demand or download to take away with you.
TV Player (UK)
TVPlayer allows you to watch over 60 live TV channels on your iPhone, iPad, and AppleTV for free. You can try TVPlayer Plus to access over 35 premium channels. With this subscription, you get to watch MTV, E!, Comedy Central, Universal, Syfy, Discovery, Lifetime HD, Comedy Central Extra, TLC, History HD, Investigation Discovery.
Pluto TV (US)
With this subscription, you get to watch free TV and movies on your iPhone, iPad, and Apple TV for free. Pluto TV has over 100 live channels and 1000's of movies from the biggest names like NBC, CBS, Bloomberg, Paramount, and Warner Brothers. You can also get exclusive channels like the Pro Wrestling Channel, Anime All Day, Food TV, and the newest live college sports channel.
Reuters TV
Reuters TV asks its users a simple question: "How much time do you have to watch the news?" All you need to do is answer that question and the app will customize a news program especially for you. It will be packed with all the information and analysis you need to know in the time which you selected.
FuboTV (US)
Watch all your favorite sports for the least money with fuboTV. Get over 75 channels with full live games from all the top leagues. Get NFL, MLB, NBA, NHL, college football, European and MLS soccer, and more. Plus, watch acclaimed TV series, live news and award-winning movies.
Vimeo
With Vimeo, you get to discover amazing videos and upload your own in the best quality possible. Follow the world's best creators, and fill your feed with amazing stuff on a daily basis all in 4K Ultra HD.
How to Watch Apple TV Apps Using a VPN
Most of the services we mentioned above are geo-restricted. The likes of BBC iPlayer and Hulu are restricted to UK and US viewership respectively. Regardless, this doesn't mean you can't access any of them if you're not in either the UK or the US. All you have to do is bypass the restrictions imposed on these apps, and then you can use them all you want for as long as you want. To do that, you must subscribe to a VPN service provider.
A Virtual Private Network is a software that creates a digital tunnel through which your device accesses the Internet. The VPN reroutes your connection through a designated server in the country of your choice, providing you with a level of online privacy and security. As a result, your IP gets replaced by that of the server located in the country you connected to. Consequently, you'll be able to access all the content based in that country. More on a VPN's benefits here.
Unblock Geo-restricted Content: A VPN bypasses geo-restrictions and allows you to access blocked content.
Bypass ISP Throttling: A VPN prevents your ISP from throttling your connection.
Avoid Blackout Restrictions: A VPN hides your real location and makes you anonymous online.
VPN Applications: VPNs offer user-friendly apps compatible with all platforms like PC, Mac, Android, iOS, and FireStick.
Ultimate Privacy: A VPN encrypts your data and protects it from prying eyes, surveillance, and third parties.
ExpressVPN is no doubt it's one of the best and most secure services out there. This provider is a must try! Although it's pricey, it's worth every penny. It provides you with ultimate security and anonymizes your identity so you can browse the web freely and without restrictions.
Best Apps for Apple TV- Final Thoughts
From apps that bring you online entertainment to the ones that let you binge on movies and TV shows, these are the best Apple TV apps you could possibly have. This list is all you'll need to turn your Apple TV into an all-in-one entertainment device. Let us know your picks in the comment section below. For more information, check out our review on best VPN for Apple TV.