How to Watch Tommy Fury vs KSI Live Online
|
On October 14th, 2023, KSI will be attempting to do what fellow social media star Jake Paul couldn't – Beat Tommy Fury. The celebrity duo will meet in a huge boxing bout for the main event of the upcoming MF&DAZN: X Series Prime card.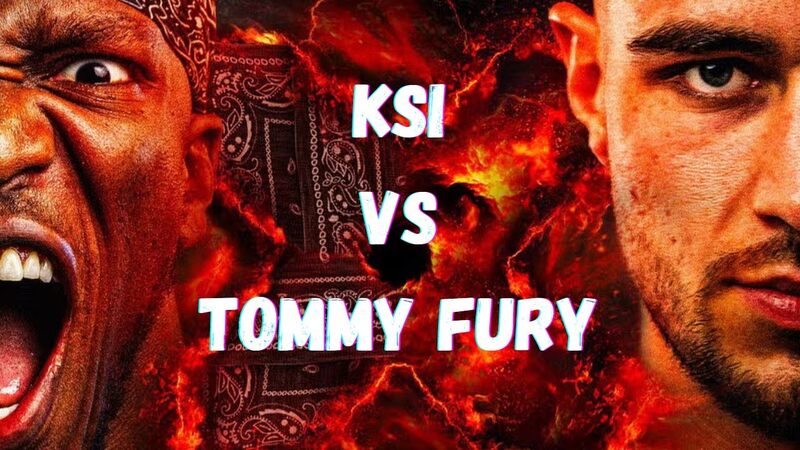 The Manchester Arena will witness one of the biggest fights of 2023. Fans can follow the action live on the international over-the-top sports streaming service DAZN.
However, while DAZN is global, it's still either not available in some regions or offering the PPV for a very high price in others. We're going to help with that. Here's how you can watch KSI vs. Tommy Fury live anywhere.
Watch KSI vs. Tommy Fury Live – Quick Steps
Time needed: 6 minutes
DAZN is a global streaming channel, but it remains unavailable in most countries around the world. To unblock it in yours, the following steps are required:
Subscribe to a VPN service.

For guaranteed results, we highly recommend using ExpressVPN.

Download and install the VPN application.

Get the VPN app on your device.

Activate the VPN client.

Sign in with your newly created username and password.

Connect to a VPN server.

Choose a server where the fight is available on DAZN. Australia would be good (Cheap subscription).

Launch DAZN.

Subscribe to the channel. If you already are, sign in with your account.

Watch KSI vs. Tommy Fury anywhere.

Enjoy one of the biggest bouts of the year wherever you are.
DAZN – The Sports Channel Everyone Should Have
DAZN is, without a doubt, one of the biggest channels that broadcast sports all over the world. The channel started big at first, purchasing rights to major sporting events and providing them to customers at low prices.
This helped DAZN gain millions of subscribers in a very short time. Back in the day, the service was only available in a few countries, such as Germany, the US, Canada, Italy, and the UK.
Now, it has gone global, giving millions across continents the chance to watch their favorite sports with ease. However, despite being global, DAZN's entire library isn't.
Each country gets specific content based on DAZN's licensing agreements in the region, especially when we speak of Boxing and, of course, the Premier League.
DAZN can pinpoint your exact location by looking up your IP address. If you're not within the required area, you'll only be met with an error message that looks exactly like this:
"Apologies. Due to legal restrictions, the video you have selected is not available to watch in your specific location. Thank you for understanding. Error code: 65_013_403."
Also, even if you already have a valid subscription and happen to be traveling, your account will cease to function until you get back home.
"Your DAZN account is not available in your current location. You can only access DAZN in the country where you created your account. Error code 50-006-403."
While it's dubbed as the Netflix of Sports, it sure doesn't abide by Netflix's free account usage in any country it's available in.
Don't fret. Once you go through the steps above, you'll join DAZN's 15 million paying premium subscribers, and watch Tommy Fury vs KSI wherever you may be.
The Ultimate Key – A Virtual Private Network
Before we proceed with the guide, we have to note that this procedure is not possible without a VPN. Changing your online location cannot be done with a "Fake GPS" application.
You need to change your IP address to unblock geo-restricted content overseas, which is an easy task for a Virtual Private Network.
When you connect to a VPN server, the tool will protect your data using military-grade encryption. This shields it from any outside interference, even well-equipped hackers.
It also cloaks your IP address and replaces it with one based on the server's location. Not only does this conceal your online identity, but it also allows you to access geo-restricted content in your region.
For example, if you connect to an American server, the VPN will grant you a US IP address. As a result, you'll be able to access the US version of DAZN as well as other American-based streaming channels anywhere you may be.
Now, choosing the right VPN is crucial here. DAZN is one of those channels that can detect VPN traffic. If your VPN is not reliable, it'll block your access on the spot:
"We believe you are accessing DAZN using a VPN. Please switch off your VPN and try accessing DAZN again. Error code 50-075-404."

We tested several VPN providers and came up with a short list of effective ones. Our top recommendation goes to ExpressVPN due to its extensive server list and top-notch security features.
However, the list includes other best VPNs for DAZN that can easily get the job done. You can check them out in the table below.
Fury vs KSI – FAQ
Do you want to know more about DAZN and the epic bout between Tommy Fury and KSA? Then make sure to check the following FAQ section:
When Will the Fight Occur?
Tommy Fury vs. KSI will take place on October 14th, 2023.
DAZN costs $24.99 per month in the US, $29.99 in Canada, £9.99 in the U.K., and 13.99 AUD in Australia.
Annually, DAZN costs $224.99 in the U.S., $199.99 in Canada, and £99.99 in the U.K.
Not a lot of matches have been announced yet. However, Logan Paul will be facing Conor McGregor's training partner, Dillon Danis. Other matches on the card include:
Deen the Great vs. Walid Sharks
Chase DeMoor vs. Tempo Arts
How Does Each Fighter Stand Prior to the Match?
Here's how both KSA and Tommy Fury stand before their bout on October 14th, 2023:
Tommy Fury
Nationality: British
Date of birth: May 7, 1999
Height: 6′ 0″
Reach: N/A
Total fights: 9
Record: 9-0 (4 KOs)
KSI
Nationality: British
Date of birth: June 19, 1993
Height: 6′ 0″
Reach: 76″
Total fights: 6
Record: 5-0-1 (4 KOs)
What Devices Can I Watch DAZN on?
You can stream the fight on DAZN using the following devices:
PC
Mac
iOS
Android
Android TV
Apple TV
PlayStation
Xbox
Amazon FireStick
Smart TV
Roku
Chromecast
Does DAZN Still Offer a Free Trial?
DAZN's free trial ended on 22 February 2022. In other words, you cannot benefit from that feature anymore.
What Arena is Hosting the KSI vs Fury Bout?
The fight will take place at the Manchester Arena, Manchester, England.
KSA vs Fury – Who's Winning?
Ladies and gentlemen, mark your calendars. This epic bout is coming to you on October 14th, 2023, live from the Manchester Arena, Manchester, England.
Now, you have all the tools to unblock DAZN in your region and stream what goes down between Fury and KSI live wherever you may be.
If you have any questions or you'd like to share your predictions, drop us a line or two in the comment section below.