Today, you're here for a reason and that is to learn how to watch the 2023 Le Mans 24 live online. Well, you came to the right place, my friends. The 91st 24 Heures du Mans will take place from June 10th to June 11th, 2023, at the Circuit de la Sarthe, Le Mans, France.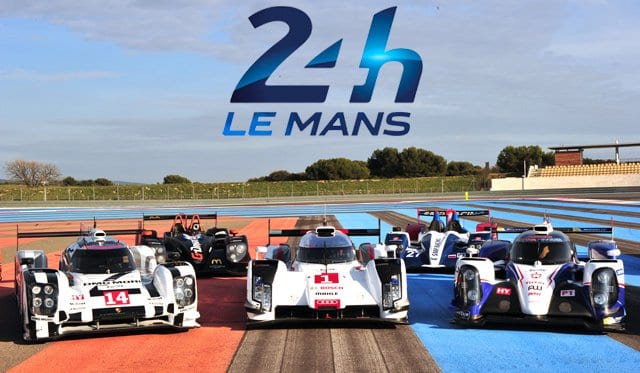 There are several channels bringing the event straight to your screens. However, all of these services are geo-blocked outside their respective countries.
We're going to change that. So, rev your engines and get yourselves ready. This guide will show you how to stream one of motorsport's most prestigious events ever live, wherever you are.
24 Hours of Le Mans Live – Quick Steps
Time needed: 4 minutes
Getting the channel you desire in your territory isn't that much of a hard task. With proper guidance, you can do anything online. So, here's how you can watch the 2023 Le Mans 24 live anywhere in the world:
First, sign up with a credible like ExpressVPN

The reason we recommended this one is that it has servers in all channels' respective countries

Download and install their dedicated app on your streaming device

VPN apps are mostly compatible with Android, iOS, PC, Mac, and FireStick.

Launch the VPN client

Log in with your VPN credentials.

Connect to a VPN server.

Open the server list and pick one according to the channel you wish to unblock.

Launch the channel's official website or its dedicated app if available.

Sign in with your username and password if prompted to.

Stream the 24 Heures du Mans live.

Enjoy the legendary event live regardless of where you might be.
24 Hours of Le Mans 2023 Streaming Channels with Full Online Coverage
The 24 Hours of Le Mans will air on Saturday and Sunday via a plethora of channels around the world. Wherever you may be, whether it's in the US, UK, Canada, Australia, or anywhere around the world, you'll be able to stream this epic 1-day event.
Note that all the channels are geo-restricted to their own countries, but I will help you circumvent this issue later on in the article.
We've listed the regions right next to the channels in case you don't know where they operate. Take a look below and see the broadcasting channels that are airing the 91st 24 hours of Le Mans.
A streaming service works by identifying your location in order to determine whether or not to allow you access to its content.
It does that by examining your IP address. If you happen to live outside of the country's area of coverage, it'll block you on the spot.
But don't worry; there's always a loophole when it comes to geo-restrictions. If you follow the steps above, you'll be watching 24 Heures du Mans in no time.
Watch 2023 Le Mans 24 Live Online – Full TV Coverage with VPN
Let us give you an example of geo-restricted channels. Quest TV is a streaming service that's only available for viewers residing in the UK.
If you want to stream its content in Australia, France, Germany, Canada, or the US, you have to spoof your online location. The first tool you can use to do so is a VPN.
VPN enables you to change your public IP address and thereby appear to be located in a country of your choice. In other words, your streaming device can virtually appear to be located in the UK.
On the other hand, a VPN can protect your identity and your data when you browse the web. The internet is full of hackers and cybercriminals who are waiting for the right moment to harvest everything you hold dear.
That includes emails, passwords, bank accounts, private photos, and the like. Always go online when connected to a VPN. Otherwise, you'll be risking your own privacy.
By using a VPN, you can obtain an IP address in the country where the server is available. Therefore, you can unlock all that region's exclusive content no matter where you are.
VPN is a great tool for anyone seeking methods to increase online privacy. All your traffic is fully encrypted when connected to the VPN server.
While connected to the VPN server, you will notice a small decrease in your Internet speed.
ExpressVPN is a great VPN provider when it comes to unblocking geo-restricted channels like MotorTrend, Quest TV, and SuperSport.
Not only that, but ExpressVPN also comes with the latest military-grade technologies that shield your device from any possible cyber threat that might target your device.
Other VPN services you can use to watch the 2023 Le Mans 24 live online are listed below.
Le Mans 24 Live Streaming Online – Watch with Smart DNS Proxies
Of course, a VPN is not the only way to bypass regional restrictions. Smart DNS is another tool that allows you to evade geographic barriers and watch streaming channels that would normally be unavailable in your region. With Smart DNS, only geo-related URLs are rerouted. That means that your IP address will stay the same while being able to unblock channels like MotorTrend or Eurosport.
All your streaming devices are compatible with Smart DNS. Watch Le Mans 24 on Xbox, Apple TV, Fire TV Stick, Smart TV, Roku, PC, Mac, PS3, or PS4.
Since your traffic is only partially redirected, your Internet speed practically stays the same.
Smart DNS allows you to unblock geo-blocked channels from different countries simultaneously using one Smart DNS setup. You could watch US Fox Sports Go and Africa's SuperSport at the same time.
Unlocator is a Smart DNS proxy service that supports unblocking both Fox Sports GO and SuperSport, among other channels. You can sign up for a free 7-day Unlocator trial. Setup tutorials and videos are also available.
Let's take a look at the pros and cons that come when you operate with Smart DNS:
Pros
Minimal effect on internet speed
Unblock Geo-restricted content
Can be set up on all devices and routers
Keeps access to local channels
Easy to set up
Cheap prices
Cons
No extra security
Server limitation
Doesn't change your IP
The 91st 24 Heures du Mans – FAQ
Le Mans promises to be one of the best sporting events to happen all year long. To know more, check the following FAQ section:
How Many Cars is this Year's Event Hosting?
Years ago, ACO announced that the size of the 24 Hours of Le Man's grid would expand from 56 cars to 60. However, the number increased even more this year to host 62 cars.
When Will 24 Hours of Le Mans Begin?
The 2023 24 Heures du Mans will take place from June 10th to June 11th.
What Edition of the 24 Hours of Le Mans Does this Year Represent?
This will be the 91st edition of 24 Hours of Le Mans.
Is There a Map for this Year's 24 Hours of Le Mans Track?
Can we have a race without a track? Of course not. Alright then, why don't we see where our racers will be hitting the epic car showdown: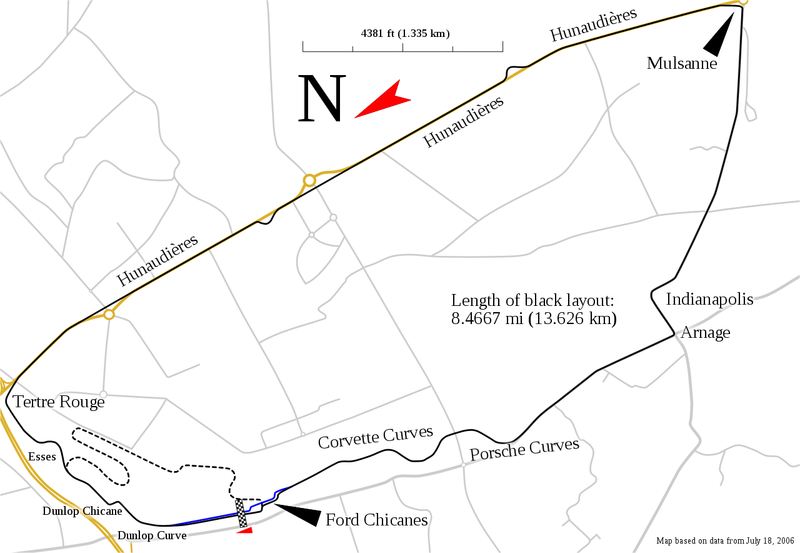 24 Hours of Le Mans 2023 Live – Final Words
There's no doubt that Porsche is a firm favorite this year. With it being the world's toughest motorsport race by some distance, you can watch Le Mans 24 full live online coverage using VPN or Smart DNS proxies.