It's the most exciting tennis showdown of the year, the ATP Tour Finals 2019. Not that it's not epic on its own, but since Novak Djokovic and Roger Federer have been drawn in the same group for the ATP Finals in London, the finals have added some extra spice to the action. Attending the event personally is a bit hard for a lot of people. That's why, in this guide, I'll show you how to stream the ATP Finals 2019 live wherever you may be.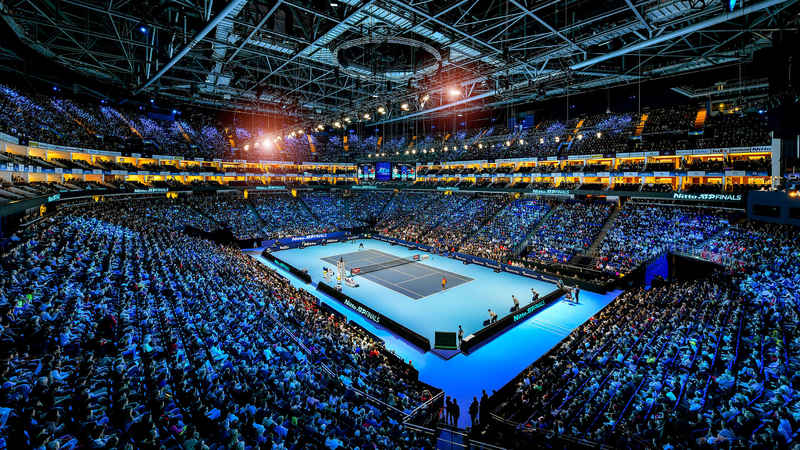 The ATP Finals – Live Global Broadcasting
The ATP Finals are popular around the world. That's why several countries have official broadcasters in their area for residents to watch. I did say several as some countries lack that privilege. Tennis TV is mostly available all around the world, but also some countries don't have it.
Why? It's called geo-blocking, where a channel restricts a user's access to its content based on their geographical location. You see, streaming channels can determine your whereabouts by looking up your IP address. Once it figures out your outside its area of coverage, you'll instantly be blocked.
Take TSN, for example. It's a Canadian channel that only operates within Canadian borders. Anyone that doesn't have a Canadian IP address will not be able to view almost anything, let alone ATP live streaming. A geo-error message will pop up if you're abroad.
"Content not available for viewing in your region. 75."
That's a problem we're going to solve later on in this article. As for now, here are the official broadcasters of the 2019 ATP Finals:
Geo-restrictions are very annoying, especially at a time like this. The ATP Finals are on the way, and some of you still don't have the means to stream it live. Well, that's about to change today. Scroll a bit further to the south and learn how to watch ATP Finals 2019 live anywhere.
ATP Finals 2019 – Stream Anywhere
As we mentioned, all the channels listed above are geo-restricted to their own countries. Luckily, there's a workaround that comes in the form of a Virtual Private Network.
This cybersecurity tool exists to encrypt your internet traffic and hide your identity while browsing the web. That way, you're data will be safe against online threats, and your ISP won't be able to track your activities in any way.
But there's another benefit that VPNs are well-known for, bypassing regional restrictions. You see, a VPN assigns you with a new IP address based on the server you connect to.
For example, if you connect to a US server, you'll receive an American IP address. Consequently, you'll be able to watch the likes of ESPN, Tennis Channel, and other US-restricted services.
The Steps
There you have it. You now know what a VPN is and can do. Let me show you what steps should be taken to unblock your desired channel and stream the 2019 ATP Finals anywhere.
Before you begin, you need to select a credible VPN provider to work with. According to my personal experience, I suggest you go for ExpressVPN.
Once you settle for a VPN, download their application, and install it on your device.
Next, activate the app and sign in with your newly created VPN account.
Head over to the server list and connect to one in the country where your channel is available:

US server for Tennish Channel or ESPN.
UK server for Amazon Prime Video.
Canadian server for TSN.
German server for Sky Go, etc…

Now, launch the channel's official website or its dedicated application.
Stream the 2019 ATP Finals anywhere in the world.
You might be wondering why I recommended ExpressVPN above. The provider keeps expanding its servers across the globe. At the time of writing, ExpressVPN has more than 3000 servers in 94 countries. Not only that, but they're super fast for HD streaming.
On the security side, ExpressVPN provides top features to secure your online approach. We're talking about the likes of a kill switch, split tunneling, zero-logging policy, and military-grade encryption.
In case you don't see ExpressVPN fit for your needs, you can always check the table below and pick one of these top alternatives.
Unlocator – The Ultimate VPN Substitute
In case you didn't know, a VPN will cause a drop in your internet speed once the encryption takes place. If you want to bypass regional restrictions with minimal speed loss, Smart DNS is your solution.
There's a slight difference between Smart DNS and VPN. First, Smart DNS doesn't change your IP address, which leaves you with complete access to local channels as well as restricted ones.
Second, it doesn't encrypt your data. This has its ups and downs. In other words, there will be no added security, but you'll be streaming at full speed. 
Third, you get to expand the device compatibility to cover Android, PC, iOS, Mac, Chromecast, PlayStation, Xbox, Apple TV, and more. Finally, I need to state this. Smart DNS only allows you to get channels it supports. So, make sure to check the provider's list first before you invest in its services.
According to reports and reviews, Unlocator still reigns supreme in the Smart DNS industry. It can unblock ESPN, TSN, beIN Sports, Amazon Prime Videos, Tennish Channel, and Canal+. So, here's how you set it up:
Sign up for an Unlocator 7-day free trial.
On their website, click on the guide that represents your streaming platform. Next, configure Smart DNS on your device.
Launch your supported channel.
Stream the ATP Finals anywhere.
Unlocator unblocks more than 230 channels around the world. The number just keeps on increasing along the way. The best thing about the provider is that it offers a 7-day free trial with no credit card info needed. Give it a try, there's nothing to lose.
ATP Finals 2019 – What's Going On?

On November 10th, 2019, the ATP Finals will mark itself as the year-end climax to the ATP Tour season.
It's well known to be like that every year, but now, it gets a bit more spiced up as Novak Djokovic, and Roger Federer are in the same group.
Both of them will face off in the Bjorn Borg group at the O2 Arena. However, they're not the only top players there.
They'll also be joined by French Open finalist Dominic Thiem and Italian debutant Matteo Berrettini. In other words, the group is on fire.
If you think that top seed Rafael Nadal is safe, think again. Although he has avoided Federer for now, he's also in a tough-looking quartet alongside US Open runner-up Daniil Medvedev, Stefanos Tsitsipas, and of course, the defending champion Alexander Zverev.
There's something that concerns all of Nadal's fans out there. During the Paris Masters a week ago, Nadal suffered an abdominal injury. Therefore, there are doubts about Nadal's fitness and whether he'll be able to compete. Don't forget that he had to pull out prior to his scheduled semi-final against Denis Shapovalov.
Do you think we should be concerned he may again miss the ATP Finals? We hope not as there's a $1,280,000 prize for the winner of the ATP Finals 2019. Here is how the groups look like before the ATP Finals tournament kicks off.
Group Andre Agassi
Rafael Nadal
Daniil Medvedev
Stefanos Tsitsipas
Alexander Zverev
Group Björn Borg
Novak Djokovic
Roger Federer
Dominic Thiem
Matteo Berrettini
Watch the 2019 ATP Finals Live – Final Thoughts
The ATP Finals features only the world's best eight qualified singles players and doubles teams. According to how popular it became around the world, fans went berzerk to find a way to stream it live online.
Well, you don't have to look anymore. Even if there's no official broadcaster in your country, with a VPN, you can access whatever channel you desire. Now tell me, who are you cheering for? What are your predictions? Please share them in the comment section below.