The beautiful country of Japan isn't just the perfect place for sightseeing. It's also the home of some of the best streaming services in the world, including the likes of Rakuten TV and WOWOW. However, if you like Japanese original works, anime, and Korean dramas, Lemino is the service for you.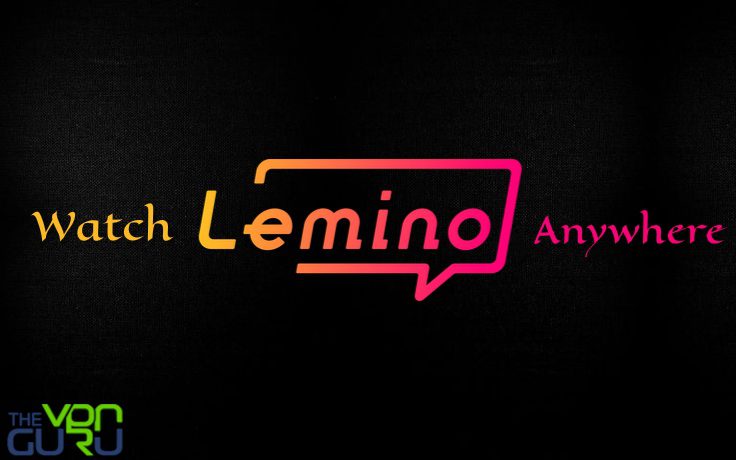 Lemino offers a wide range of titles that would definitely keep your schedule busy. One small drawback, though – It's only available in Japan. In other words, anyone living overseas will not have the privilege to check out what this channel has to offer.
Yes, geo-blocking can be a handful, especially for avid streamers. Well, we can help with that. To unblock Lemino and stream its content in your region, follow the steps provided in the guide below.
Unblock Lemino Anywhere – Quick Steps
Time needed: 5 minutes
Unblocking Lemino outside Japan is quite an easy task. All you have to do is follow the steps below, and you'll be streaming top Japanese shows wherever you are:
Subscribe to a VPN service.

Sign up with a reputable VPN service that has servers in Japan.

Get the VPN app.

Download and install the VPN client on your device. We recommend either ExpressVPN or Qamo for the job.

Activate the VPN application.

Sign in with your username and password.

Connect to a Japanese VPN server.

Once you establish a connection, the VPN will provide you with a Japanese IP address.

Launch Lemino's website or app.

Pick the title you wish to watch. (In some cases, no sign-in is required)
Lemino Blocked: The Geo-blocking Predicament
Lemino is a top Japanese streaming service with over 1 million subscribers in the region. That number could've been a lot more if the channel was available in other countries. However, only those residing in Japan can access its content. Yes, just like various streaming platforms, Lemino applies geo-blocking.
Geo-blocking is a technology used by online services and websites to restrict access to their content based on the user's geographical location. This practice is often employed for various reasons, including compliance with regional laws and regulations.
But in Lemino's case, it's definitely content licensing agreements. While geo-blocking can be a useful tool for content providers, it has also been a hassle for streamers all around the world.
You see, a streaming channel examines your IP address to determine your location. If you're not within its coverage area, you'll be blocked on the spot. When it comes to Lemino, a Japanese IP address is required.
If you happen to live abroad, that's exactly what you lack, which leads to an error message even if a valid subscription is in place:
お客様のネットワークは国外からのアクセスとして 判定されているためLeminoをご視聴できません。モバイル回線でのご利用やWiFiの設定をご確認の上、再度お試しください。(WEBW100100)
In case Japanese is not your first language, the error translates to: "You cannot watch Lemino because your network has been identified as being accessed from outside the country."
The entire predicament lies in your IP address, which is why you need to change it. With the steps above, you can do exactly that: unblock Lemino and stream all its content wherever you may be.
A VPN's Benefits
A Virtual Private Network is the ultimate tool to enhance your security and privacy while browsing the web. When you connect to a server, this cybersecurity software shields your data with military-grade encryption, deeming it totally unreadable by anyone who tries to intercept it.
Another benefit of a VPN is its ability to conceal your IP address and replace it with a new one based on the server you're connected to. Not only does this allow you to roam the internet in complete anonymity, but it also unlocks services and websites only available in that region.
For example, if you connect to a server in Japan, you'll receive a Japanese IP address. As a result, you'll be able to watch the likes of WOWOW, Rakuten TV, and, of course, Lemino.
In a nutshell, here's what a VPN can do:
Unblocks major streaming services around the world.
Enhances your online security using military-grade encryption.
Circumvents ISP throttling.
Hides your IP address and anonymizes your browsing activities.
When it comes to choosing VPNs, you have to pick the right one, as not all can get the job done. We've done the research on your behalf, and ExpressVPN takes our top recommendation spot.
It has servers all around the world, and the speeds are excellent. ExpressVPN is one of the few providers that can unblock major streaming services, but it's not the only one.
We've never recommended free VPNs in the past until we came across Qamo. Literally, the only free service that can unblock Netflix, Hulu, and BBC iPlayer. If a free VPN is what you're looking for, go for Qamo.
If it's a premium one, go for ExpressVPN or one of the providers in the table below:
Lemino Unblocked – Frequently Asked Questions
Do you want to learn more about what Lemino is all about? Here's everything we know:
Where is Lemino Available?
Lemino is only available in Japan.
Can I Watch Lemino with a Free VPN?
Not all free VPNs are safe. However, we've tested Qamo VPN, and it's excellent for security and bypassing regional restrictions. So, yes, you can stream Lemino with Qamo.
Lemino provides its entire library for a monthly fee. However, there is a free option that doesn't even require an email address. (Just answer a couple of questions).
What Devices Can I Watch Lemino on?
You can stream Lemino's content on Android, iOS, PC, Mac, Chromecast, Android TV, and Amazon Fire Stick.
Stream Lemino Anywhere – Final Thoughts
Japanese TV is not popular for no reason. In fact, it's sought after by anyone across the world as they tend to deliver quality television. With Lemino at your disposal, you, too, can have that privilege.
We've given you everything you need to unblock the channel in your region. If you have any questions, don't hesitate to drop them in the comment section below.