Let's be honest, fans got treated to a bumpy year in 2020, but the UFC events were still good despite the circumstances. However, due to a somewhat rocky 2020, we're getting big fights in 2021. As a treat, we're getting UFC 264, where Connor McGregor goes head to head with Dustin Poirier on July 10th, 2021, at the T-Mobile Arena in Paradise, Nevada. The stakes are high, the match is going to be amazing, and we all can't wait to see what goes on inside the Octagon. So, the question is: How to stream UFC 264 live anywhere? Find out below.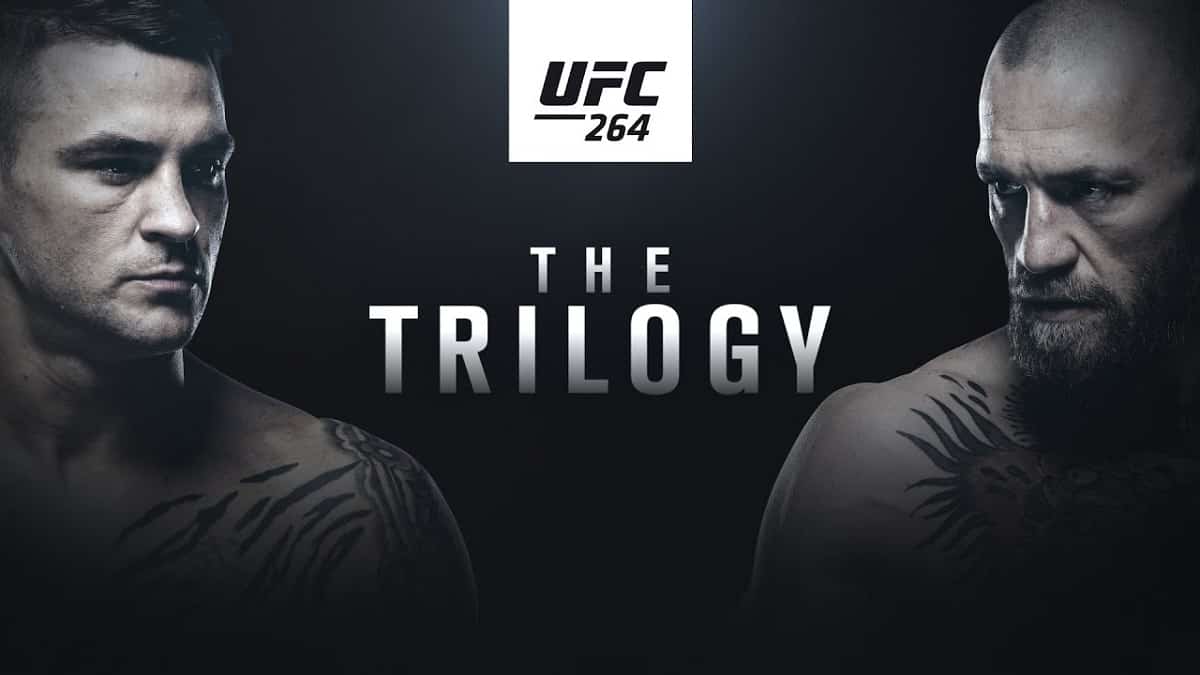 Poirier vs. McGregor 3 – Content Index
We're kicking off the new year with a bang. UFC 264 goes all the way to T-Mobile Arena in Paradise, Nevada to feature two of the biggest names in the industry. Connor McGregor will face off against Dustin Poirier on July 10th, 2021. Here's how you can watch it live in your country.
Stream UFC 264 Live Anywhere
With over 300 million fans worldwide, UFC has become a very dominant sport that everyone waits for on a weekly/monthly basis. Now, with such popularity, we're not shocked to know that there are dozens of official broadcasters showing the events on a global scale.
So, with that said, here's where you can watch UFC 264 live anywhere in the world.
Streaming UFC 264 in Any Country – Quick Guide
Let's get down to business. The following steps are all you need to stream Poirier vs. McGregor 3 live wherever you are:
Subscribe to a VPN service and download the app on your device.
Sign in with your username and password.
Open the VPN server list and connect to a server in the country where the chosen channel is available:

US server for ESPN+.
UK server for BT Sport.
Australian server for Main Event.
Canadian server for Rogers, etc.

Launch the streaming channel's website or app.
Stream UFC 264 live anywhere.
The United States

In the United States, UFC PPV events are exclusively shown on ESPN+ digital streaming service. It has been this way for quite some time now and based on the success so far, we don't see it going anywhere in the near future.
ESPN+ is one of the most popular sports streaming services in the country. In fact, Disney announced that ESPN+ has more than 10.3 million U.S. subscribers at the end of its final quarter of 2020.
Prior to this fight, all UFC events used to cost $59.99. However, everything changed when ESPN+ increased its prices. Both PPV events and the channel's subscription took a slight spike, increasing the PPV cost to $69.99.
Not to mention that the cost of ESPN+ has increased to $5.99/month instead of $4.99, and $59.99 for the annual plan instead of $4.99. Moreover, the popular 3 in 1 bundle, which includes Disney+, ESPN+, and Hulu will also add an extra dollar to its subscription cost.
As of March 26, the Triple Bundle will cost $13.99 instead of $12.99. If users are new to the service, they can shell out $89.98 and get UFC PPV 264 and an ESPN+ annual subscription that auto-renews at $59.99 per year.
However, existing ESPN+ subscribers will have the opportunity to renew their subscription at the former price of $49.99 until March 2nd, 2021.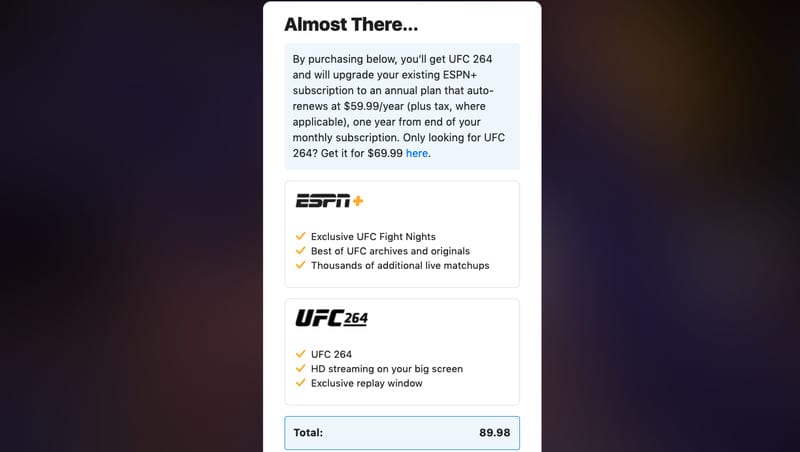 ESPN+ used to have a 7-day free trial for new customers to try its service out without paying a dime. However, that all changed and no such trial exists anymore.
As mentioned, ESPN+ is the only way to watch the upcoming UFC 264 event in the US. All the fans have to do is subscribe to the channel (If not already subscribed), purchase the event, and stream it live on July 10th, 2021 on Apple TV, Roku, iOS, Chromecast, PlayStation, Android, PC, Xbox, Mac, or FireStick.
The United Kingdom
In the UK, UFC fans have one way to stream UFC fights, BT Sport. It has been airing UFC events for a long time now, and by the looks of it, BT Sport is keeping UFC rights a lot longer.
If users had a BT Broadband with BT TV and Sport in their contract, they could easily watch top UFC fights for free on BT Sport 1.
If not, they have to pay £15.00 per month for a subscription. Not to mention that with an extra £40 per month, anyone can get the "Big Sport" package, gaining access to BT Sport and 11 Sky Sports channels via Now TV pass.
The preliminary round starts at 11.30 pm, but the fight is going to be shown very late. If you're in the UK and want to stream UFC 264, you're going to have to stay up late for the main event.
BT Sport wants to dominate the sports coverage industry in the country. This led it to offer its application on almost any device that might be within a fan's household. Users can download the BT Sport app on Smart TVs, PC, Mac, iOS, Android, Chromecast, Apple TV, Now TV devices, Amazon Fire TV, Roku, PS4, and Xbox. 
Canada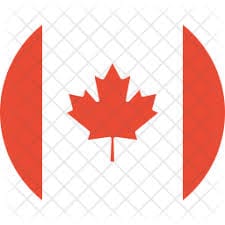 Canadian UFC fans have no shortage of ways to stream any UFC Fight. If any of them has a cable subscription to the likes of Bell, Rogers, Shaw, Telus, and Eastlink, then the process is more than easy.
Any of these providers allow users to purchase the event as a PPV and watch live on their device. However, they have to tune into the dedicated channel using the provider's application or receiver to do that.
For example, Rogers, one of the big cable providers in Canada allows UFC fans to purchase the upcoming event for $64.99 only. When the time comes, all they have to do is use their Ignite TV, switch to Channel 499, and watch McGregor take on Poirier live on their device.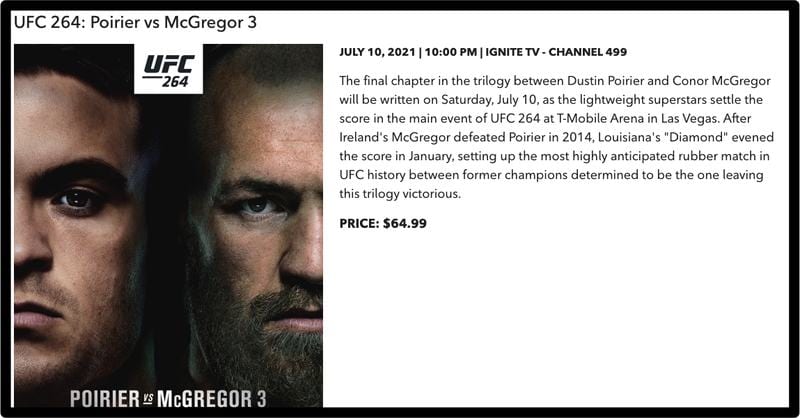 Every single provider mentioned above offers the same purchasing way, which means that no matter what cable provider the streamer is subscribed to, getting the event should be easy.
Now, there's another way to watch a chunk of the event and that's TSN. For a long time now, TSN has taken over the rights to broadcast UFC's preliminary rounds. While the main event is missing, those who don't have the PPV privilege can still get some UFC dosage during the weekend.
You can see how TSN's schedule looks like in the image below:

Those who wish to watch the preliminary round on TSN can download the app on their Android, iOS, PC, Mac, Xbox One, Apple TV, and Samsung Smart TV, tune in at 8 p.m, and stream it live.
Finally, unlike in the US and the UK, UFC Fight Pass is not blacked out in Canada, offering more than 1000+ hours of UFC and early prelims. Of course, purchasing the event requires a subscription, which costs $9.99/month and $95.99/year.

With a UFC Fight Pass subscription, users can now purchase the UFC 264 event for $64.99.
After that, the whole process is easy. Just wait till July 10th, 2021, and stream UFC 264 live on Chromecast, Windows, Android, Amazon Fire TV, Mac, Apple TV, Smart TV, Roku, or iOS.
Australia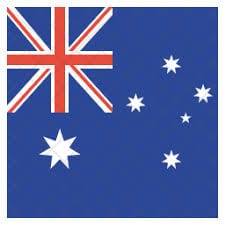 UFC fans in the land down under also have several ways to stream fights in their country. The most common way to do so is through none other than Australia's own, MainEvent.
This service gains the attraction of thousands due to the wide variety of content it offers. You name it, live concerts, WWE, Impact Wrestling, boxing matches, and, of course, UFC.
The event is PPV, which means they have to purchase it first. All they have to do is go to the MainEvent website, choose UFC 264, purchase it, and then they can watch through either Optus or Foxtel. Please note that a cable subscription is required to any of the aforementioned providers.
As of now, the event's price has not been announced, but based on what previous events cost, this will probably stand at $54.95.
Each provider allows users to stream such events on a handful of devices. In Australia, both Optus and Foxtel manage to cover almost every device out there:
Optus: Android TV, Apple TV, Android, iOS, PC, Fire Stick, Chromecast, Mac, and Xbox.
Foxtel: Smart TVs, PC, Mac, Android, PlayStation, iOS, and Chromecast.
Just like with Canada's TSN, Australia's Kayo Sport will be airing the prelims of UFC 264. The card is stacked with amazing matches, but let's be honest, it's the main event that matters most.
This brings us to the last way for streaming UFC events in the country, UFC Fight Pass. Yes, the streaming service is not blacked out in the country, and the event can be purchased with total ease.
First, users have to subscribe to the service. It will cost them  AU$10.99/month and AU$104.99/year, in exchange for access to thousands of MMA streaming hours.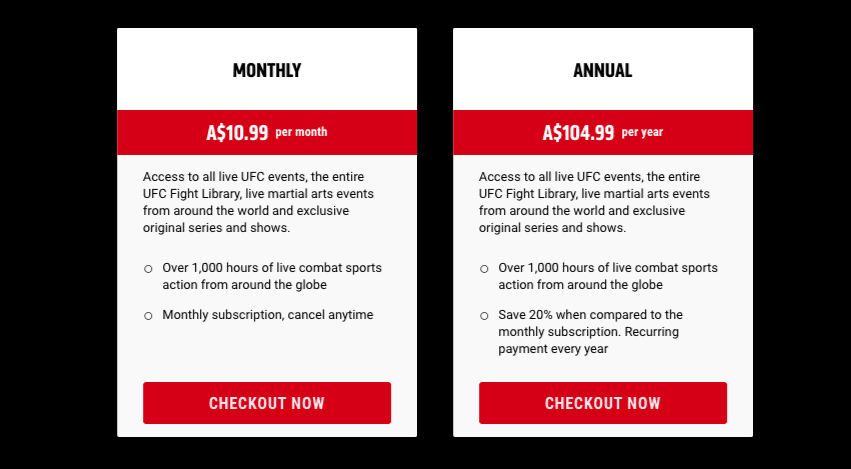 Once the subscription phase is done, they have to shell out an extra $54.95 fee for the event itself.
The event goes live on July 10th. So get the apps ready and stream it live on Chromecast, Amazon Fire TV, Mac, Apple TV, Smart TV, Roku, Windows, Android, or iOS.
Germany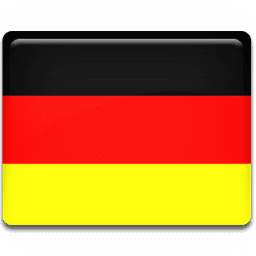 Gaining over 8 million subscribers since 2018 shows that a certain service is on the right track. That's exactly the case with DAZN, the channel that has broadcasting rights to almost everything sport has to offer.
In 2 years, the channel was able to own the rights to Bellator, Premier League, Boxing, Champions League, MLB, Cricket, Darts, eSports, Golf, and so many more.
DAZN is available in many countries, and it's the only channel that has an 11-fight contract with none other than Canello Alvares. Don't expect to see his fights elsewhere.
As for UFC, here's where things get interesting. DAZN requires no cable subscription, and what's better, UFC is not a PPV on the service. Once the users are subscribed, they'll have access to any UFC event available as part of their subscription. In Germany, they have to pay EUR11.99/month or EUR119.99/year.
As mentioned, DAZN is available in around 9 countries, but not all of them have UFC rights. Those who want to see UFC events must be located in Italy, Spain, Austria, Japan, and of course, Germany.
The good news continues as DAZN has a 30-day free trial. In other words, new subscribers get to watch UFC 257 live for free if they time their subscription well.
Finally, DAZN can be streamed on a wide variety of devices, including Xbox, Chromecast, Roku, PC, Mac, FireStick, PlayStation, iOS, Android TV, Apple TV, and Android.
The Middle East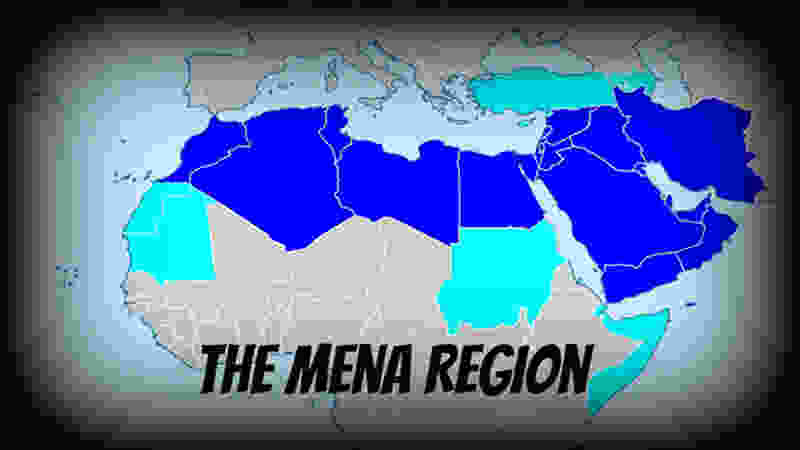 OSN, one of the most popular channels in the Middle East has UFC rights and will be airing the event on July 10th, 2021.
OSN requires a cable subscription, but let's be honest, there are not many households that don't have the channel in the MENA region.
Unlike BT Sport, OSN offers UFC 264 at no extra cost and no PPV purchase. Users just have to tune in when the fight is due and start watching. That's it.
If a cable subscription is not available, there's another way that doesn't require one. And no, it's not UFC Fight Pass – it's blacked out. We're talking about UFC Arabia, the new official UFC streaming service in the region.
No long-term cable deals, just a simple monthly/yearly fee, and all the events are yours for the taking. However, we had to make sure that this one is not blacked out due to OSN owning the rights and all.
We contacted their customer support and asked about the issue. Ms. Farah told us that nothing is blacked out and the service is completely functional.

The service is also very cheap compared to what you'll be getting in return. It cost as much as ESPN+ used to back in the day before increasing its prices. You can get a UFC Arabia subscription for $4.99/month or 49.99$/year. There's also a 30-day free trial for new users.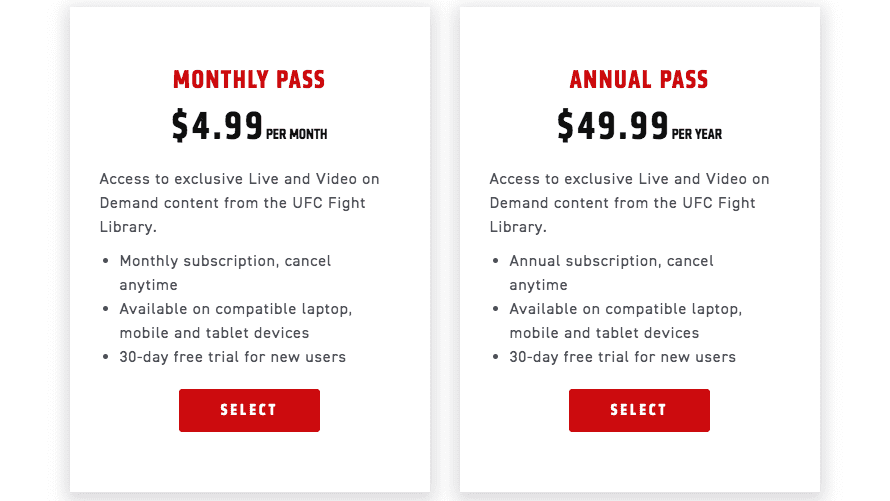 Finally, you can stream UFC 264 on UFC Arabia using Android, iOS, PC, Mac, Samsung Smart TV, Android TV, Chromecast, Xbox, and Apple TV.
McGregor vs. Poirier 2 – Kodi Live-Streaming
If you have Kodi, streaming would be child's play for you as almost every streaming service has an add-on on the platform. Well, when it comes to UFC, there's DAZN, and this is how you can install it.
Launch the Kodi App.
Head over to Kodi Add-ons.
Select My Add-Ons, and then Install from Repository.
Choose Kodi Add-on Repository.
Navigate to Video Add-ons.
Tap on the DAZN Add-on and click install.
Go back to Kodi Home Screen. Activate the DAZN add-on.
Sign in with your users and password. You must sign up if you're not subscribed to DAZN.
Stream UFC UFC 264 live on your Kodi app.
If you're outside the supported regions, DAZN won't allow you to stream its content. That's where you need to use a VPN. With it, you'll be able to change your current location and appear to be browsing from a different country based on the server you choose.
With DAZN, you're supposed to connect to a German server and obtain an IP address in Germany. Then and only then will you be able to sign in and watch UFC 264 on Kodi.
Poirier vs. McGregor 3 on Amazon Fire Stick
Amazon Fire Stick is a very popular streaming platform that has harnessed over 40 million users across the globe. The fact that it's small and allows users access to dozens of official streaming services makes it the device everyone wants.
Now, you might be asking: What channel does it host in order to watch UFC 264? Well, none other than ESPN. However, you'll have to go through a couple of steps as it's not ESPN+. So, here's what you have to do:
Turn on your Amazon Fire Stick.
Search for ESPN.
Select the ESPN application.
Click on Download.
The installation process takes a few minutes. Wait for it to finish.
Head back to Fire Stick's Home Screen and launch the ESPN application.
Now, open Settings to activate your account.
Choose Subscriptions.
Choose on ESPN+.
Log in with your username and password.
After that, you'll receive an activation code.
Using your browser, enter the activation code, and sign in with your credentials.
Your subscription is linked to your Amazon Fire TV.
Purchase UFC 264 PPV from ESPN+'s website, and start watching.
Just like DAZN, ESPN also applies geo-blocking techniques, making it exclusively available to those residing in the United States. As a result, you'll have to use a VPN and connect to a US server in order to stream the fight in your country.
Free Streaming?
Just like any UFC event, the upcoming one will be offered as PPV in almost any corner around the world. However, and unfortunately, a lot of people turn to unofficial ways to watch the fight, i.e. pirated streams.
There are a lot of users that don't want to pay such an amount of money since they can get it for free. Again, unfortunately, such acts have become very popular around the world.
In fact, back in 2018, pirated websites harnessed more than 190 billion visits, which is a huge number that causes a lot of losses for contracted companies.
Let's face it. Yes, illegal streaming is free, but it doesn't go without a drawback or two. First, such websites don't provide the stream in good quality, and even if it does, their servers aren't fast enough. So, expect buffering and pauses every now and then.
Second, users will have to keep closing annoying pop-ups and avoid shady shady ads. Pop-ups will ruin the experience, and shady websites might get their device infected with malware.
Hackers can also pose as streaming websites waiting for the right moment to strike. With a single click, users can be giving all their personal data and location to cybercriminals without even knowing.
So, in other words, streaming PPV events, be it UFC or anything else is dangerous and may compromise your online privacy with a push of a button.
It's Illegal Too
Another drawback that comes to mind is the fact that streaming pirated content is illegal. Users who are caught in the act are either sued, fined, or even imprisoned.
Unfortunately, some people really don't care about that. In fact, when Dana White shared a post on Instagram promoting the fight, one fan wrote the following:
"Can't wait to pirate the f*** out of this thanks Dana I'm excited."
Yeah, he just told Dana White that he's going to watch UFC 264 for free without hesitating. Well, it didn't sit well with the UFC president at all. We rarely see him comment back, but this time, this fan got to him:
"And I can't wait to catch u!!!. Gotta a surprise for u mother f***ers this year."
Pirated streaming is a problem the UFC has had to combat for over a decade. It costs them "millions and millions" of dollars yearly in losses. Every time an event is on, the promotion pursues anyone who accesses fights illegally.
They also sue the hosting website and file subpoenas, hoping to gather as many IP addresses as they can, to determine the location of those who distribute copyrighted material related to the promotion.
Usually, McGregor fights are always pirated and made available on social media apps. However, based on White's comments, we think that this habit will soon be a thing of the past.
UFC: McGregor vs. Poirier – The Official Broadcasters
Before we talk a bit about the event itself, you have to know that the channels above aren't the only broadcasters. UFC is available on a global scale and here's a list of the channels airing it:
Poirier vs. McGregor 3
The Notorious and Poirier have a lot in common. They're both top stars, they're both dangerous, and they're both fallen victims of Khabib Nurmagomedov. Now, the two giants clash on July 10th, 2021.
Despite being an epic showdown, the fight card includes more matches to fill our weekend. We get to see Gilbert Burns vs. Stephen Thompson, Tai Tuivasa vs. Greg Hardy, and more.
So far, here are the matches included in UFC 264, followed by the promo:
Fight Card
Dustin Poirier vs. Conor McGregor
Gilbert Burns vs. Stephen Thompson
Tai Tuivasa vs. Greg Hardy
Irene Aldana vs. Yana Kunitskaya
Sean O'Malley vs. Louis Smolka
Carlos Condit vs. Max Griffin
Niko Price vs. Michel Pereira Lima
Sean Brady vs. Kevin Lee
Trevin Giles vs. Dricus Du Plessis
Ryan Hall vs. Ilia Topuria
Jennifer Maia v. Jessica Eye
Omari Akhmedov vs. Brad Tavares
Zhalgas Zhumagulov vs. Jerome Rivera
Hu Yaozong vs. Alen Amedovski
Stream UFC 264 Live Anywhere – Final Words
The fight is obviously going to be one of the biggest of the year, despite kicking it off. McGregor and Poirier are set for an epic showdown and everyone should be able to stream it no matter where they are.
Now, you have everything you need to stream UFC 264 live in your country. Who are you cheering for? Who do you think will come up on top? Share your predictions in the comment section below.