A Firefox-made VPN? That's something. The browsing giant has made it possible for its American users to get more privacy while browsing the web. Dubbed as Firefox Private Network, the new browser extension allows you to hide your IP address and encrypt your data. Although it seems a bit useful for Firefox users, it does have its limitations. No matter what you're doing on the internet, your privacy and safety should always come first. That's why we suggest you start looking for better options. Here's everything to learn about Firefox Private Network and its top VPN alternatives.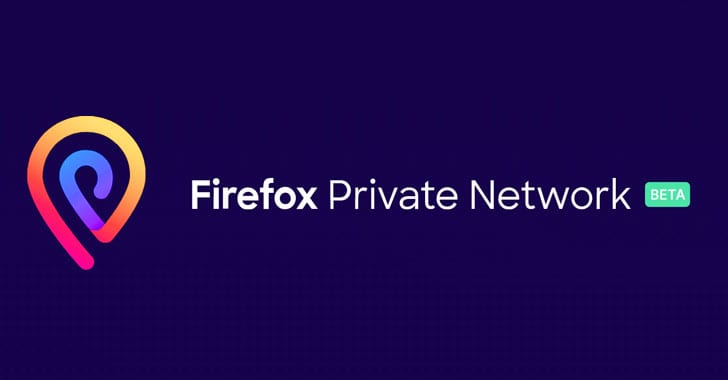 With a weak attempt to create a VPN that rivals the giants, Firefox has quite pulled it off. Firefox Private Network is good for security and privacy. However, it's limited in all departments. That's why you need to start searching for a reliable replacement. Next, in this article, you'll be seeing the top Firefox Private Network alternatives. Check them out and pick whatever suits you best.
Firefox Private Network – The Good, The Bad, and The Ugly
The first thing that you might ask is if the VPN service is free. In simple terms, yes it is. Firefox Private Network is part of Firefox's Test Pilot Program, which allows users to test several products from Mozilla free of cost.
It's not the first time Mozilla made a move towards the VPN industry, in case you didn't know. A while ago, it agreed with ProtonVPN to an extension for the VPN provider on its browser. The VPN back then cost around $10.
Mozilla Firefox made this move in a bid to protect users while browsing the web from hackers, trackers, and websites. It's pretty simple, download the extension and click connect. That's all.
Here's what Mozilla vice president of product Marissa Wood had to say:
"One of the key learnings from recent events is that there is growing demand for privacy features. The Firefox Private Network is an extension which provides a secure, encrypted path to the web to protect your connection and your personal information anywhere and everywhere you use your Firefox browser."
This is a guide to help you find alternatives for the new VPN extension. But why? You see, Firefox Private Network might be capable of protecting your data, but that's not all to what a VPN should be. There are several factors to look at, and according to my tests, the new service does not have what it takes to rival the giants. Here's what I came up with.
Servers, Security, and Privacy
So, just like a basic Virtual Private Network (still don't know why Mozilla doesn't acknowledge that), FPN lets you connect to public networks with extra security and privacy. Well, it does that by encrypting your traffic as it passes through a private tunnel directly to a server provided by Cloudflare.
Security-wise, the service is not bad. The setback here is that it only targets those who use Firefox. Unlike other VPN services (True Ones), Firefox Private Network won't secure the data handled by other internet-applications and software such as Gmail, Facebook, Spotify, or online games. Only the browsing activities you do on the browser itself are secured.
As for privacy, apparently, Firefox internet access does hide your IP address using servers only in the United States. When I activated the extension, I checked my new IP address. Oddly, my IPv6 showed up instead of my public one. It's not a bad thing, actually. This is what came up after connecting.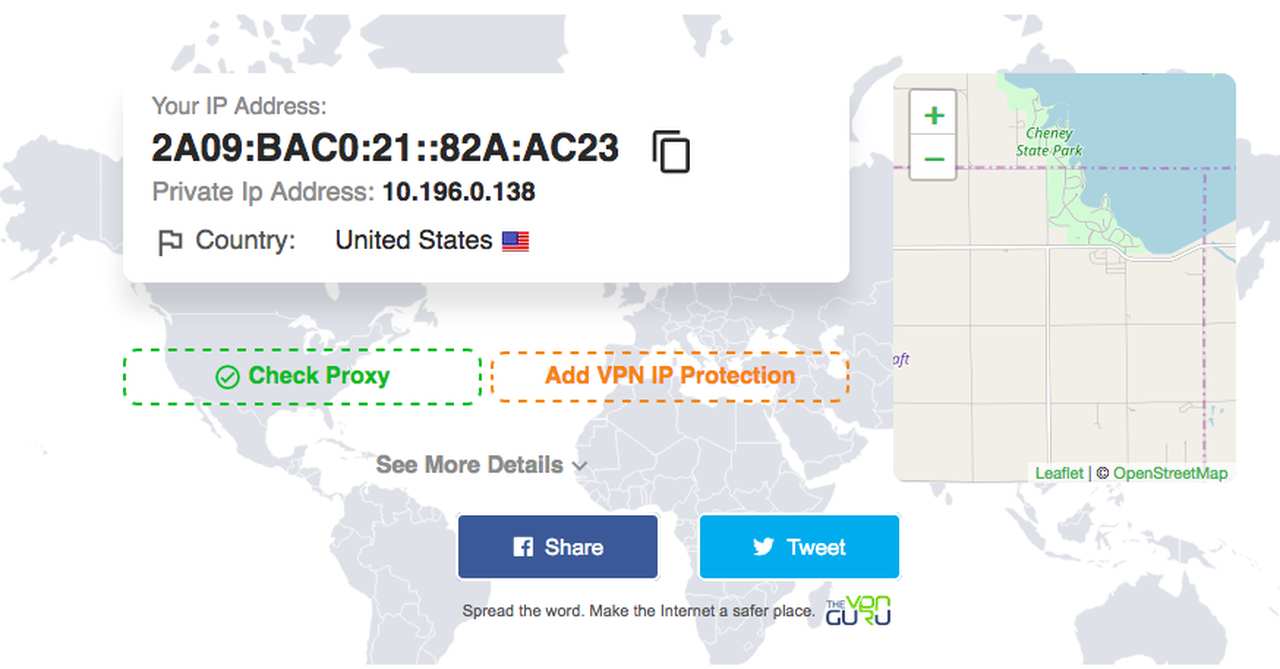 So, technically, Cloudflare is your new Internet Service Provider. But do notice this: My device's IP address on Chrome does not change. As I mentioned, it's only for Firefox, which is not considered to be that important at all. Take a look at my IP address (Original) even though I have Firefox Private Network on.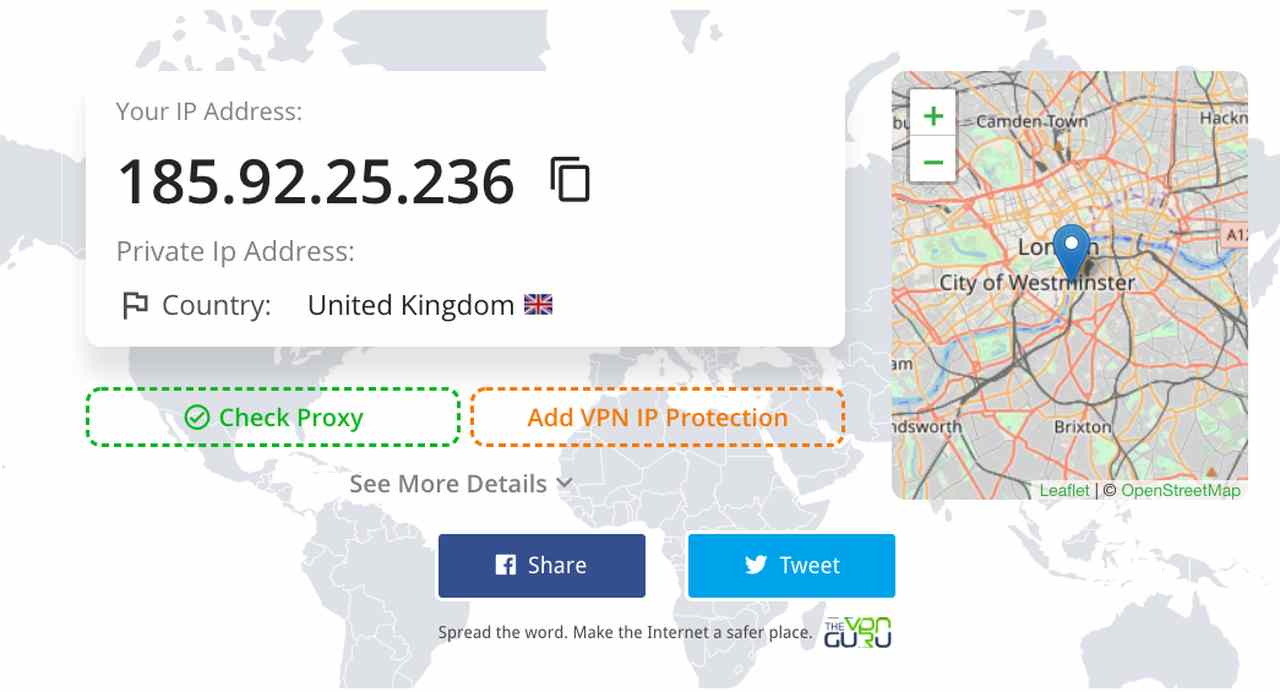 A Questionable Policy!
Top VPN providers come with a strict-no log policy. But according to Firefox, it can be a bit vague in that territory. They claim that none of your browsing information is being collected. But that claim is followed by:
"We do collect generic information about how you use the extension, such as data about how you interact with it when you turn it off, and technical information about how it functions."
It's an Off/On button, what kind of interaction would there be? When a logging policy isn't clear enough, you better stay away from the service providing it.
Availability
This part is crucial, you guys. It doesn't matter if you're interested in using this service, if you're not in the US, you're not getting it. Apparently, Firefox has restricted access to its Private Network to be used by those residing in the United States.
If you approach the website with intentions of downloading the extension, this geo-error message will pop up:
"This extension is currently available to US desktop users only."
Device Compatibility
I don't know if you noticed, but the error message states one more thing to limit your accessibility. Firefox Private Network is also only available for desktop users. Therefore, whoever operates Firefox on their mobile won't get the chance to try out the new VPN service.
That's an excellent reason to shift your interest to other VPN alternatives as they have applications for almost every major operating system out there. That includes iOS, PC, Mac, Android, as well as FireStick.
If the extension is just available for Firefox browser, the United States, and desktop users with a Firefox account, do you think it's worth going for?
Speed
When we evaluate VPN providers, one of the first factors we look at is the speed of the service. A VPN's encryption will affect your internet speed drastically. Even the top VPNs in the industry have that problem, but they optimize their servers to ensure the best quality.
In terms of speed, I was quite shocked to see that Firefox Private Network is fast. I barely noticed the drop in the internet speed once I activated the extension. Let me show you what I got:
To start the process, I took a screenshot of my own internet speed without using Firefox's VPN.

Now, after hitting the connect button, the results came in as such.
If you notice, the download speed isn't affected much. However, the PING and Upload were the main victims of Firefox Private Network. So, all in all, in terms of speed, Firefox Private Network is not too shabby.
You have to remember; the service only encrypts the activities on its browser, nothing else. Maybe that's why the results came up with minimal speed loss.
Content Accessibility
One of the VPN's main jobs is to hide your identity and help you bypass regional restrictions. I'm not going to say that Firefox Private Network didn't do that, because it actually did.
However, (while using did a lot) it did not do a very good job at it. Alright, so I admit it, the service was able to unblock American Netflix as soon as I activated the extension. That's not all; I even managed to access Hulu's content in the United Kingdom.
But I'm not one who gets convinced that easily, and neither should you. I kept trying big streaming services until I got to HBO Now. As I mentioned above, it looks like Firefox Private Network operates Cloudflare's servers in the United States only.
And it's well-known that HBO Now is a service only available to US viewers, which means FPN should easily unblock it. Well, that wasn't the case. I got blocked with this frustrating error:
HBO Now is accessible only in the U.S and certain U.S territories.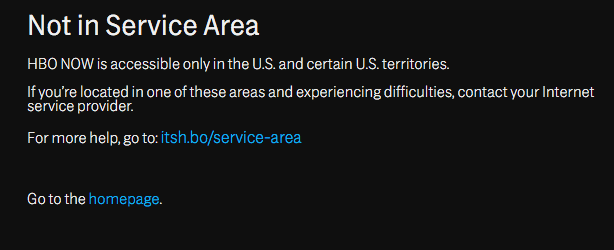 Let's stay on the bright side. Other top VPNs can unblock thousands of services around the world, including the US. But hey, Firefox Private Network can access Netflix and Hulu. Good job.
The Verdict
So, I've stated everything you needed to know about Firefox Private Network. Now, you know why you should choose a better alternative. In case you couldn't wrap your head around it, here's a full summary:
It doesn't have many servers (Cloudflare's network), and you don't get to choose which one to connect to.
A questionable logging policy that might affect your privacy in the near future.
Speeds are good, but there are faster VPNs out there. (Upload and Ping were very bad).
Only available in the United States for people using desktop.
It doesn't encrypt data outside the Mozilla Firefox browser, which means whatever you do on other apps is vulnerable.
Can unblock Netflix and Hulu, but didn't unblock HBO Now. That's bad considering it only operates on servers in the United States.
Our Main Focus: Firefox Private Network Alternatives
Now that you know why you need an alternative, it's time to talk about what are we substituting Firefox's VPN with. I'm sorry Mozilla, but I have to call it a VPN (since it is one).
Choosing a good VPN can be a daunting process as there's a lot on the market. You have to consider every aspect according to what you need to do. But without a doubt, you need a VPN that can protect you all the time no matter what device you're using, the browser you're operating on, and the country you're in.
Luckily, the VPNs on our list today provide you with all of the above. Shall we take off with the review? Here are the top Firefox Private Network alternatives.
ExpressVPN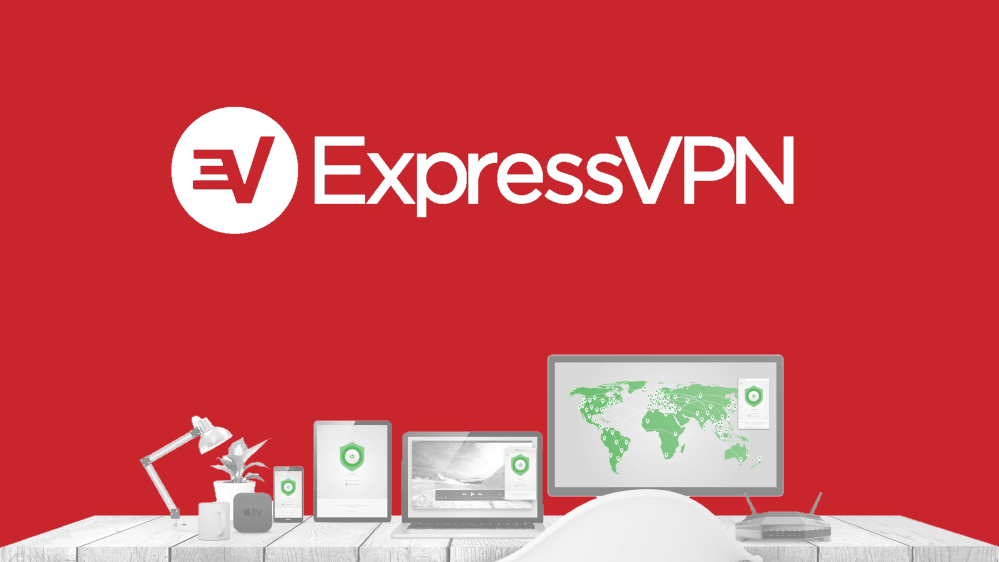 ExpressVPN is the first one on our list. Well, not trying to be biased, but it is the top in the industry today. Why are we picking this as the first VPN to substitute Firefox Private Network? That's because it has a lot more to offer than Mozilla's service.
Firefox Private Network has "who knows how many" servers in the United States only. ExpressVPN, on the other hand, has 3000+ servers across 94 countries, including 25+ in the US. That's a pretty big difference if I might say.
Compatibility-wise, Firefox's VPN only operates on desktop platforms, while ExpressVPN's applications are accessible on Android, iOS, PC, Mac. Oh, by the way, ExpressVPN also has a Firefox extension, so you won't be missing a thing when you subscribe to its service.
For a long time now, ExpressVPN was one of the few providers that can unblock any channel around the world, especially significant services like Netflix, Hulu, and HBO Now. Firefox Private Network proved that it could do the job, but failed with HBO Now. That's not very promising.
As for privacy, ExpressVPN is well-known for its strict no-log policy. It doesn't keep any logs, nor does it store any kind of information on users' activity. Well, I can't say the same about Firefox Private Network. They did state that some of our data is collected.
Finally, Firefox Private Internet proved to be fast in the download department. However, ExpressVPN is one of the fastest VPNs ever to exist. Its servers are well-optimized for Ultra-HD streaming no matter how far the server is from your actual location.
Despite being a paid-VPN, you'll be getting what you're paying for with a cherry on top while using ExpressVPN. Take a look at some pointers below to understand this provider even more.
Pros
Smart DNS servicer (MediaStreamer)
OpenVPN protocol (among others)
Military-grade encryption
Thousands of servers in 160 locations
Up to five concurrent connections
30-day cash-back guarantee
Strict no-log policy
24/7 live chat support
Cons
It costs a bit more than others
NordVPN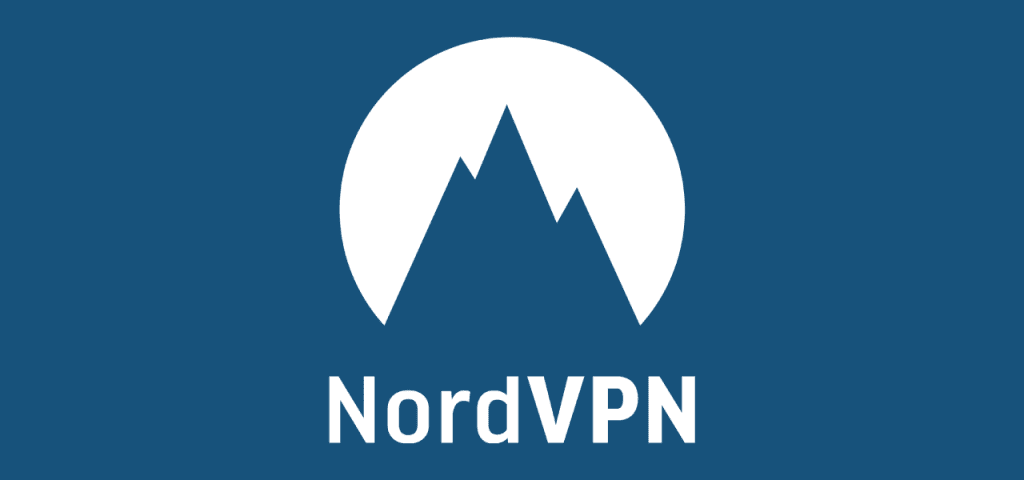 NordVPN is another top pick to consider using instead of Firefox Private Network. Known worldwide as the VPN with the biggest server network. Well, you'll agree after you see that it boasts more than 5000+ in 60 countries. So, unlike Firefox's VPN, you can actually watch the likes of BBC iPlayer, TSN, and Viaplay no matter where you are.
If Firefox is trying to make their VPN exclusive to their browser, it won't make any difference to users. It doesn't matter if you don't like any other browser. If Firefox is your go-to browser, NordVPN offers a credible extension for it. You can browse anonymously, safely, and freely with NordVPN.
On the plus side, NordVPN is one of the most secure VPN providers in the world. This title is courtesy of exclusive features that none other VPN can offer. First, we talk about CyberSec, which is a technology that fends off any unwanted software that may target your device. We're talking about malware, viruses, and any malicious software out there.
The other one is its Double VPN feature, which allows your traffic to pass through two separate VPNs instead of one. If you don't know what that means, your data will get encrypted twice with high-level AES-256-GCM encryption with a 2048-bit DH key. I don't think Firefox Private Network came close to such encryption yet.
In my opinion, NordVPN makes a great alternative to Firefox's VPN. Take a look at some other features this giant offers:
Pros
Zero-log policy
SmartPlay (Smart DNS)
4800+ servers in 60 countries
Double VPN
Six simultaneous devices
Unblocks HBO Now
CyberSec technology
2048-bit encryption
Cons
Can be a bit faster on some servers
BulletVPN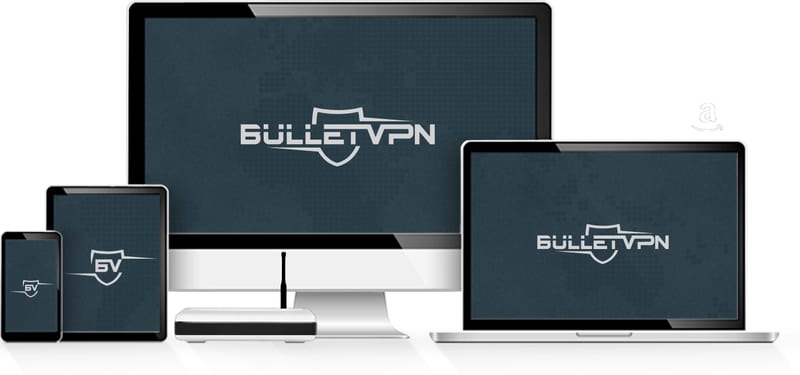 You might ask why a small VPN could rival with Firefox Private Network. Well, size isn't everything, it's the quality we're looking for here. BulletVPN hasn't been around for long, but managed to attract hundreds of users around the world (emphasis on around the world).
The fact that any VPN is available on a global scale always puts it as an excellent alternative to Firefox's VPN. BulletVPN has servers in 30+ countries, strategically placed for free, unrestricted internet access. It's able to unblock the likes of Netflix and HBO Now with ease. Couldn't say the same about Firefox Private Network.
When it comes to security, BulletVPN tops the charts thanks to its protocol variety. You get to navigate between PPTP, L2TP, OpenVPN, IKEv1, and IKEv2. As a piece of advice, stick to OpenVPN as it's always the best for safety.
BulletVPN is a bit pricy compared to how small it is, but in its defense, it's very, very fast. If you're looking to stream HD content or play online games, BulletVPN's servers are well-optimized for such tasks. You won't notice any latencies or lags while doing so.
If you'd like to know more, take a look below:
Pros
Keeps no-logs of browsing activities
Five VPN protocols
High-speed servers
Bullet Shield technology
Five concurrent connections
Unblocks major streaming channels
Free Smart DNS feature
Available on various operating systems
30-day refund policy
SurfShark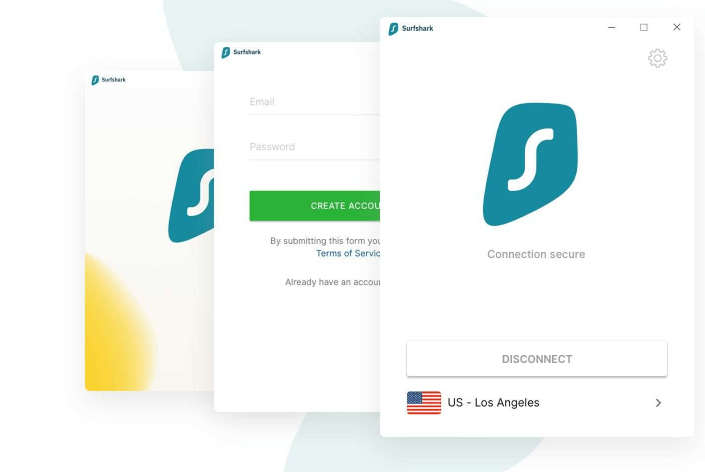 Being new is nothing to be embarrassed about. Surfshark hasn't been around for a long time, yet it managed to rival the giants in the industry. They say first impressions are everything.
My first impression of Firefox Private Network was a huge geo-error message stating that it's only available in the US. Well, that's not a pleasant first encounter.
As for SurfShark, the first thing I noticed is that it offers unlimited simultaneous connections. Now that's how you start with a bang. None of the VPNs I've come across in my career do that. Also, it's server network is pretty big, offering more than 800 servers in 50 countries.
SurfShark is also able to unblock Netflix and other top streaming services around the world, which makes it a very good replacement for Firefox Private Network.
Alright, so the VPN mainly excels in privacy and security. However, there's one downside in the speed department. They're not very consistent on some servers, which is an issue considering most users are looking for more streaming options.
Pros
Unlimited simultaneous connections
More than 800 servers in 50 countries
High-level encryption
Unblocks Netflix, HBO Now, and more
Multihop feature (Double VPN)
Automatic kill switch
No-log policy
Cons
A bit expensive (monthly subscription)
Some slow servers
Top Firefox Private Network Alternatives – Logging Off
There are dozens of countries that don't tolerate internet freedom; that's where a VPN should be present. However, due to it lacking a lot of factors that make it a good VPN, you've got yourself perfect substitutes. Go through the list and check which one suits your needs the best. If you need any help, make sure to give me a shout out in the comments below.